If you have Superior Drummer you'll know all about the Bounce feature that allows you to export a multitrack mix of your drum tracks for use in shared projects and when mixing on another platform.
If you have EZdrummer then you'll know there is no way to do this natively inside the plugin. There are however workarounds to this and I'm going to show you how to do this in Logic Pro. Although I'm in Logic this concept will work in any DAW that can feed a record input from an internal source.
Step 1
Make sure EZdrummer is loaded in as a Multi Output version in your software instrument track.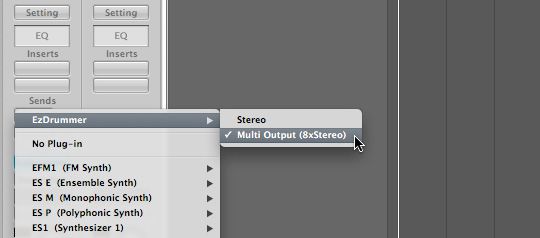 Step 2
Create some Auxiliary channels for EZdrummer by pressing the + button. EZdrummer only has 8 Stereo outputs and not all libraries will use all 8 by default.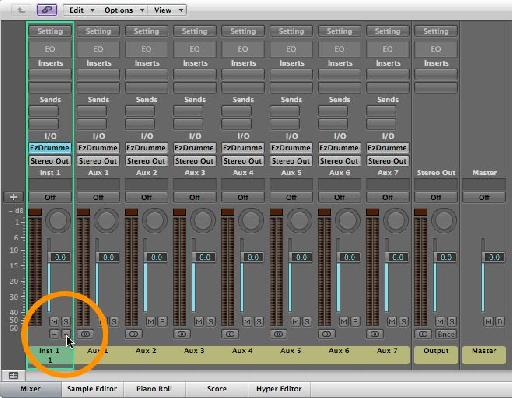 Step 3
Now assign the outputs for the 8 Stereo outs to Busses 1-8: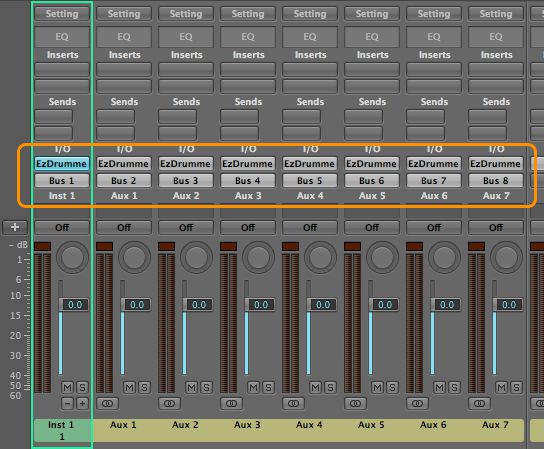 On the Aux channels that are being fed by the Busses, switch the outputs to '