Cut and paste editing is a pretty broad subject, because the possibilities are almost limitless. With that in mind, we'll concentrate on a workflow that creates a pattern in Cubase, using cut and paste.
There are many ways to skin a cat and slice a beat; this is just one of them. It should be useful to those of you who are relatively new to this style of editing.
Step 1 - Identify and Copy Your Part
The first step here is to decide on the audio part you want to slice and dice and immediately copy it. This creates a back up of your working audio and it means that if you are unhappy with any of your work you can roll back without any issues.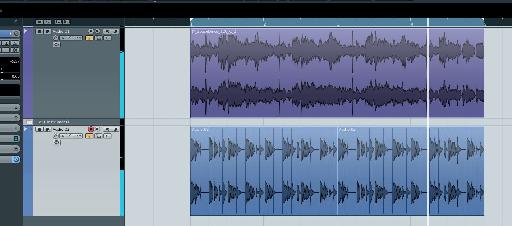 The original part with a drum loop.
I tend to move my copy well out of the way so that I have room to work and it doesn't get accidentally sliced in the cut and paste hurricane that's about to occur.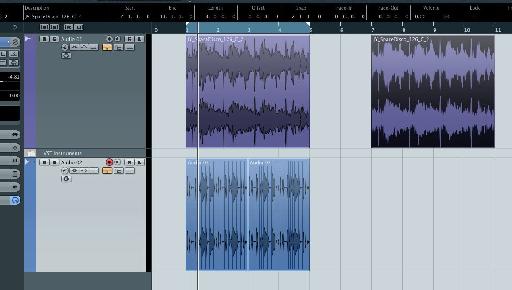 The part is copied, ready for editing.
The original loop and drum part:

Step 2 - Slicey, Slicey
Now that we have a '