Requirements: Live 9, Sampler
Ableton Live's various Racks allow for all sorts of flexible routing and sonic manipulation, and the Drum Rack in particular has become a familiar sight for Live users since its inception with Live 7. Not only can you build and save your own custom drum kits, but you can place incredible effects chains not only on the entire kit, but on each individual drum sound as well. Using a clever combination of Sampler (available with Live Suite), Instrument Racks and Drum Racks, we'll examine how to create a monster drum kit with 128 easily selectable drum sounds on each individual Drum Rack pad. With a total of 128 pads available, this means you could in theory create a Drum Rack with over 16,000 samples, all sensibly organized and available in real time.
Preparation
The first thing you'll need to do is navigate to the Drums folder in your browser.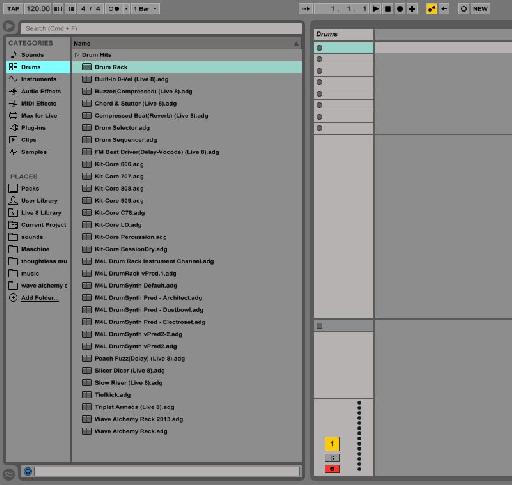 Bring an empty Drum Rack into your set by simply double-clicking the Drum Rack icon or dragging it into your set, or onto an empty MIDI track.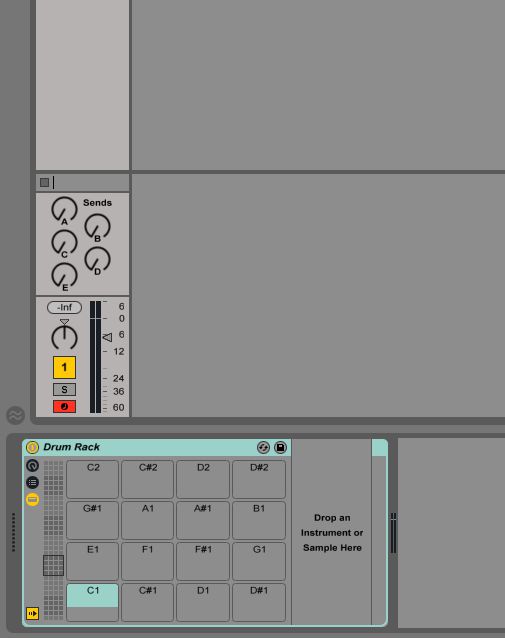 Next, navigate to your Instruments folder in the browser and bring an Instrument Rack onto an empty pad in the Drum Rack.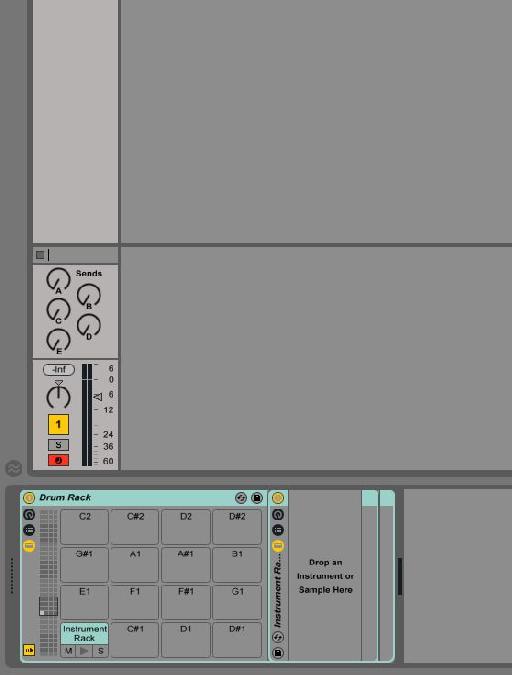 Last but not least, in the same Instrument folder of the browser, grab an empty Sampler and drag it into the empty Instrument Rack you've placed on the Drum Rack pad, right where it says 'Drop an Instrument or Sample here'