We've all seen some amazing and creative virtual performances in the last few months, and I don't think they are going away any time soon. Nor should they! When we get back to 'normal' and have live music once again (which I hope we will all appreciate even more) there's no reason to stop collaborating with folks who live far away! I've made some great music with people that I don't physically live near during this time, and I hope to continue to do so even when I go back to playing live gigs. Here is a quick overview of how to get started with remote collaboration in 4 easy steps.
1. Agreed Upon Sync

Step one to pulling this off is that all musicians will have to play along with a 'click' track or other agreed upon synchronization method. One of the performers should create a backing track for your performance that *everybody* uses. In the beginning of this track should be some hits that can be used as a 'slate' (think of the old time movie clapboard). If everyone claps 4 times out loud along with the 'hits' in the beginning, you can use these 4 claps to synchronize your parts later on. You can also play back the backing track out loud so that those 4 'hits' get recorded in your video, then mute the backing track so that the only thing your video records is your part.
2. Record Your Parts
Next up is recording your parts. If you're going to go low-tech, that's just fine! You don't have to use a DAW to pull this off. Get yourself close enough to your camera or phone so that your recording device gets a good sound from you. If you have an external microphone for your recording device, this is a great time to break it out. If you're a producer or home recording pro, you can record your audio separately through your studio rig and simply replace your phone's video sound with your pro audio sound from your DAW later on if you like. Don't let this be the barrier, though - I've seen some *great* performances shot only on cell phones.
3. Fix That Sound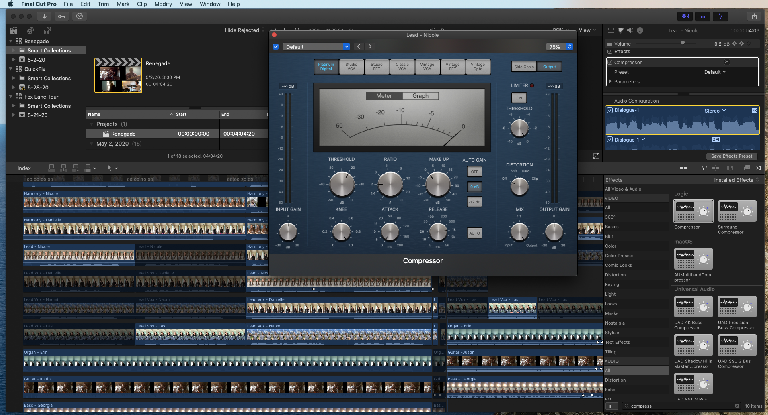 While you don't necessarily need to get as detailed as you do when mixing an album, most video editors give you a chance to do some audio tweaks that are worth your time. Final Cut Pro actually gives you access to pretty much all of your AU audio plugins (granted, some work better than others in FCPX, I find myself just using the Logic ones most of the time). Take a few minutes and EQ, compress, add ambiance, and clean up noise as necessary if you can! Even a little goes a long way, here!
4. Line Up in an Editor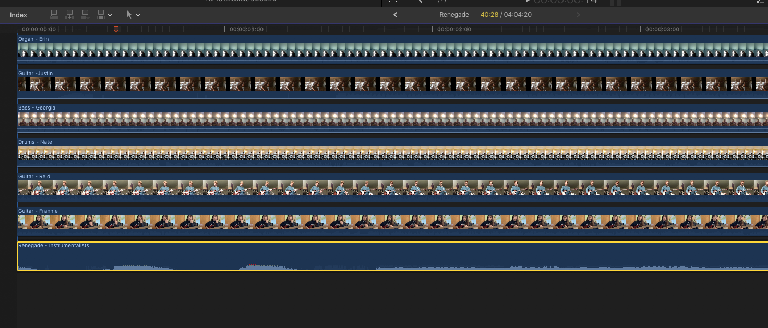 Once you've got all of your videos in, drop your 'click track' in as well. Take a look at your audio waveforms that are connected to your videos. Line up those 'claps' or 'hits' at the beginning. It's best to line each one up with the click track individually, rather than line them up to each other if you can. From there, feel free to 'nudge' a video forwards or backwards a frame or two if it doesn't feel 'tight'. I try to always make the performer line up with the click track with every other video 'muted'. Then unmute everything, and hopefully it's all in sync! Voila, you're done!