A question often raised on forums concerns the lack of solo violin instrument in Logic Pro. There are plenty of great sounding string ensemble instruments - but no solo versions! In this tutorial we look at how to remedy that situation by creating one of your own.

Download the samples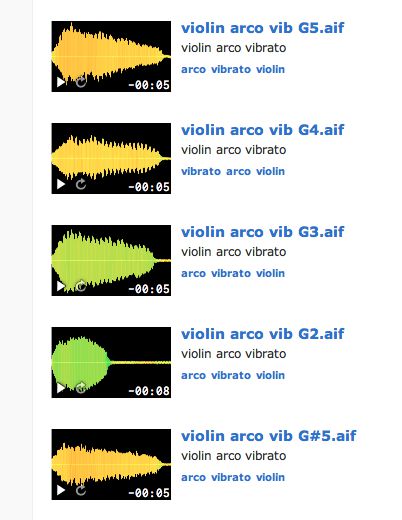 First of all, you will need to locate a source of free solo violin samples. Why free? Well, if you have paid for an orchestral instrument library for EXS24, then chances are you already have a perfectly good solo violin! As luck would have it, there is a well recorded set of violin samples on freesound.org. A professional violinist by the user name of ldk1609 has gone to the trouble of recording every note on their violin with and without vibrato, with a spaced pair of Earthworks QTC MP40 microphones. The sample packs are available at the following links:
Vibrato sample pack -
http://www.freesound.org/people/ldk1609/packs/3560/
Non-vibrato sample pack -
http://www.freesound.org/people/ldk1609/packs/3559/
For the purposes of this tutorial, go ahead and download both packs - you will need to become a member of freesound.org if you are not already, and log in to the site in order to download.
Create your instrument
In Logic Pro, open EXS24, then click on the '