One of my favorite of the many new features introduced in Logic Pro X is the Local Inspector in the Piano Roll Editor. Not only does it allow you to quickly grab notes and quantize their timing, it also gives you the ability to rapidly quantize the velocity and quantize the pitch of the notes to various scales and modes. See Pic 1.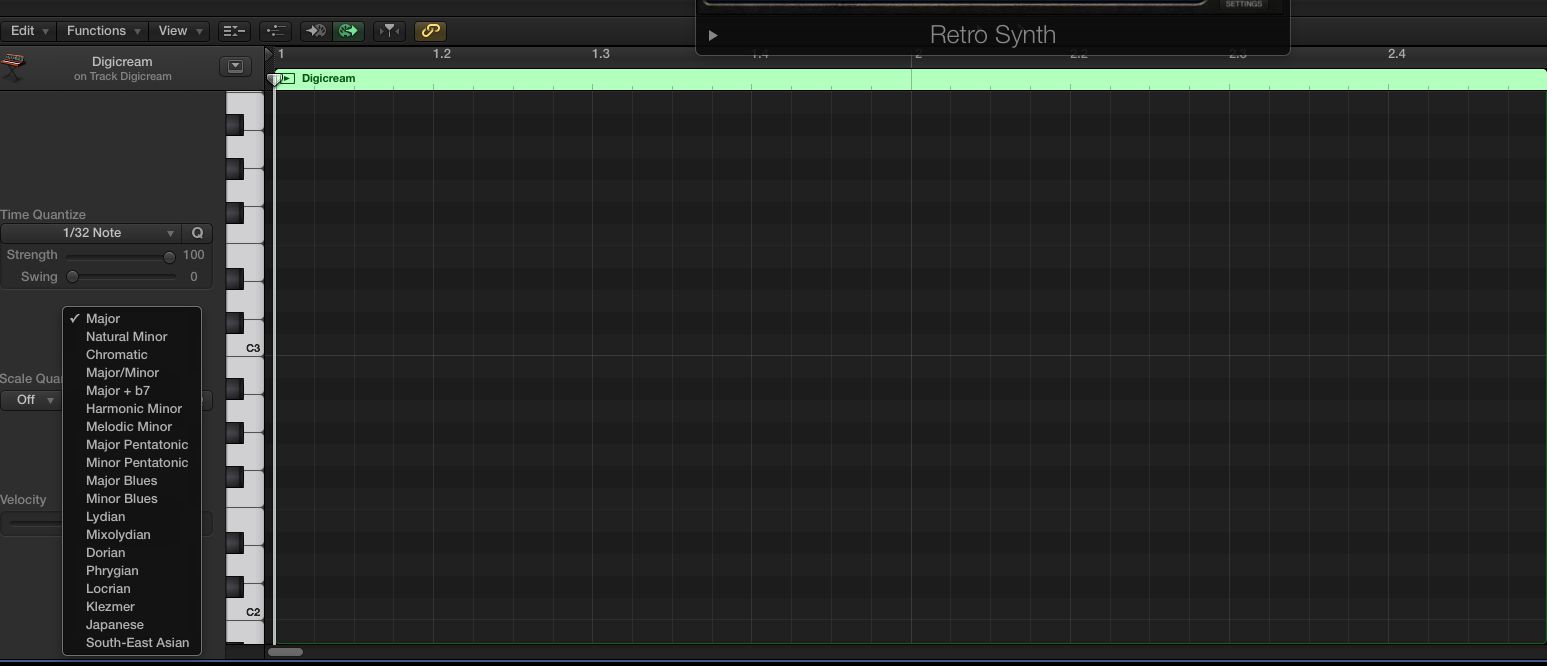 Pic 1
This opens up all kinds of creative opportunities, but of course you need to either play in or step enter the notes. Or do you? As of the latest update of Logic Pro X, 10.1, the answer is "no, not necessarily" because now we have the Brush Tool, a truly useful tool for those who do not wish to play in their parts but quickly enter them and then alter them or add to them. Here is an example.
In Pic 2 notice that I have chosen a Retro Synth patch (another great addition in Logic Pro X) and created a two-bar empty MIDI region. In the Piano Roll you can see that it defaults to a Time Quantize of a 16th notes with Scale Quantize off. Also notice that I have assigned my Command Tool to be the new Brush Tool.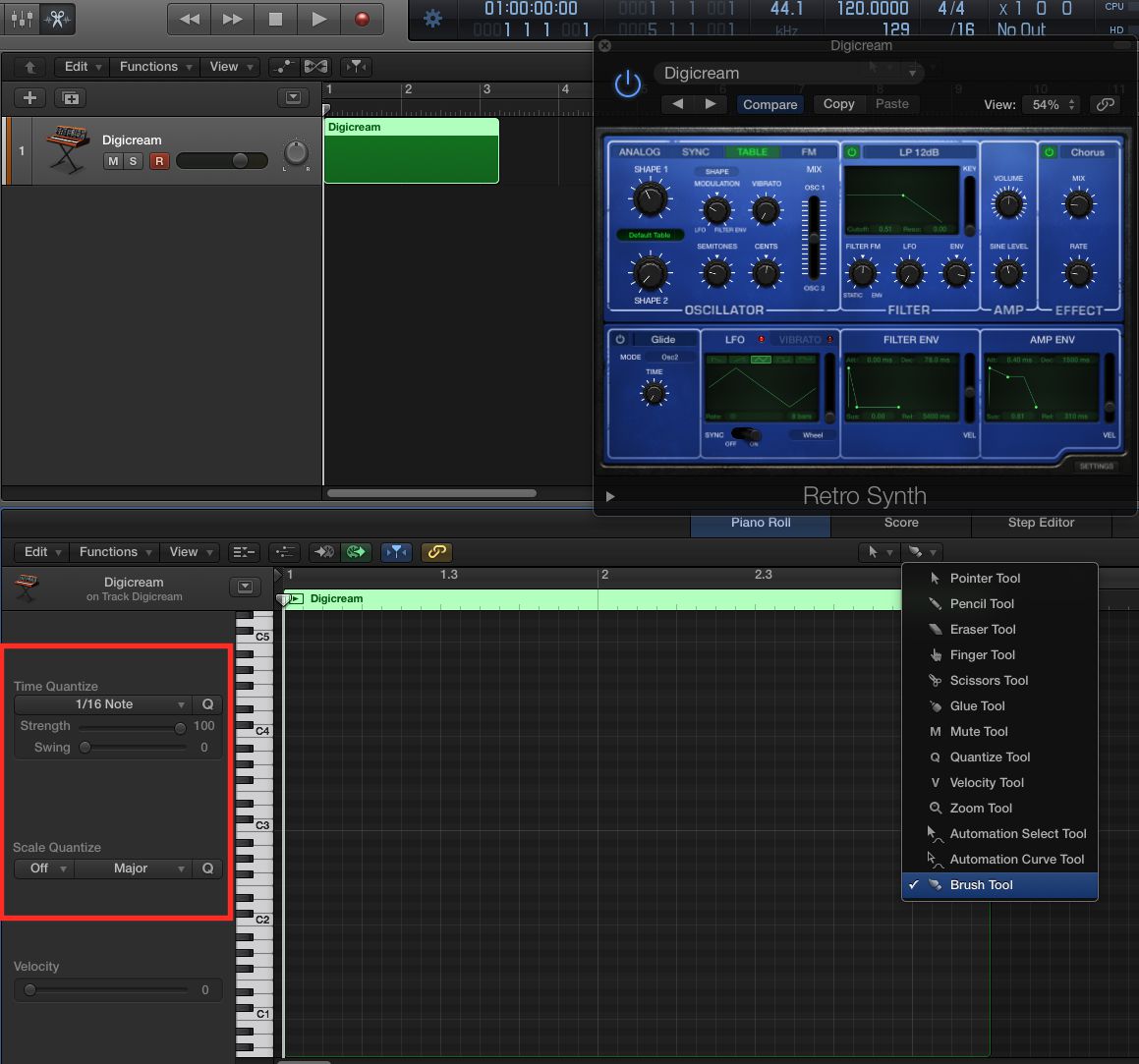 Pic 2
With the Brush Tool, I can quickly draw in the notes In the Piano Roll editor, as you can that I have done in Pic 3, with the default Time Quantize of a 16th note and no Scale Quantize yet selected. You can hear what it sounds like in Audio Example 1.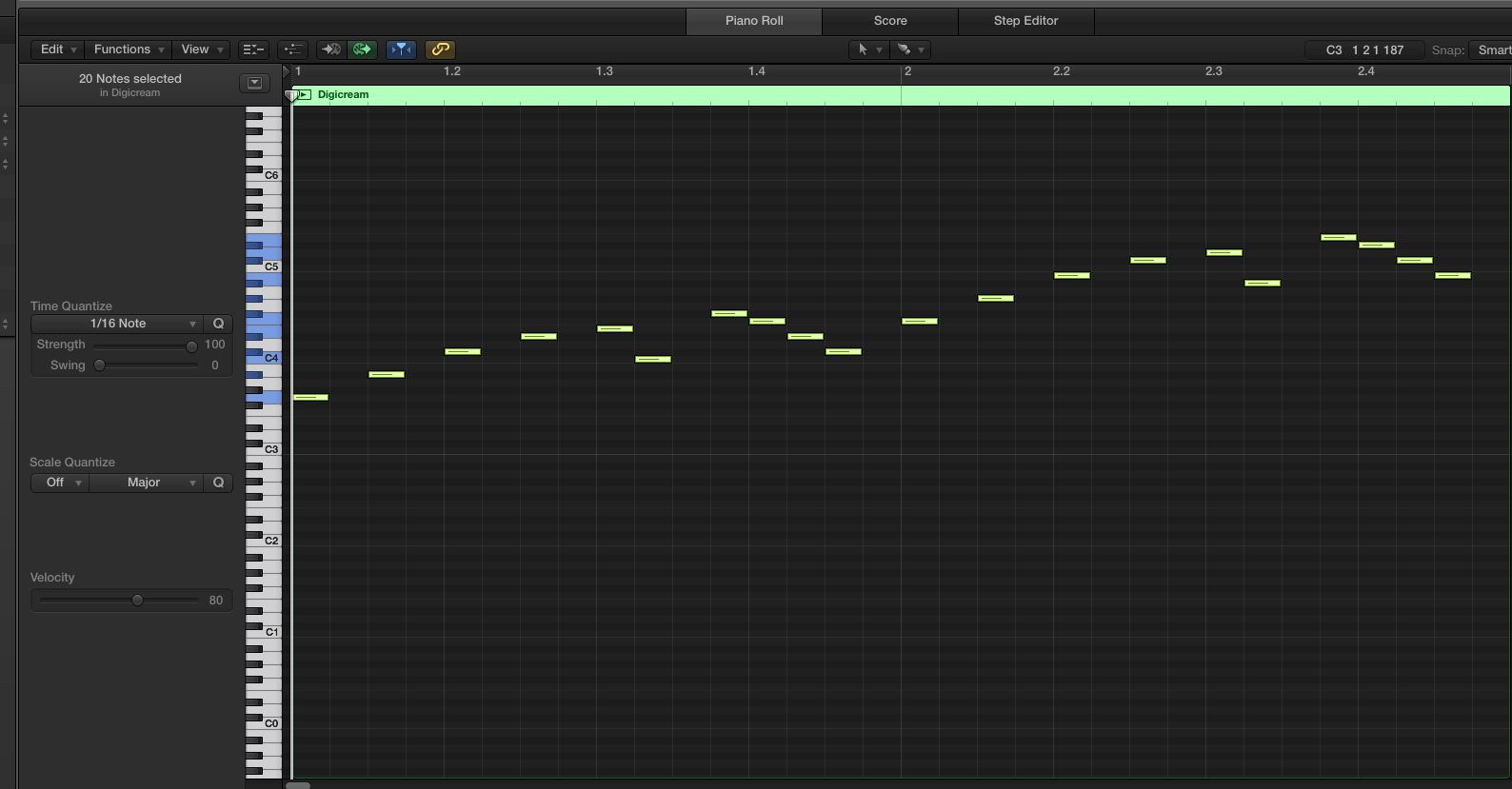 Pic 3
Audio example 1:
So far, so good, but now I want to explore some other creative possibilities. I wonder what this would sound like as a C# Major Pentatonic scale? The answer to that can be seen in Pic 4 and heard in Audio Example 2.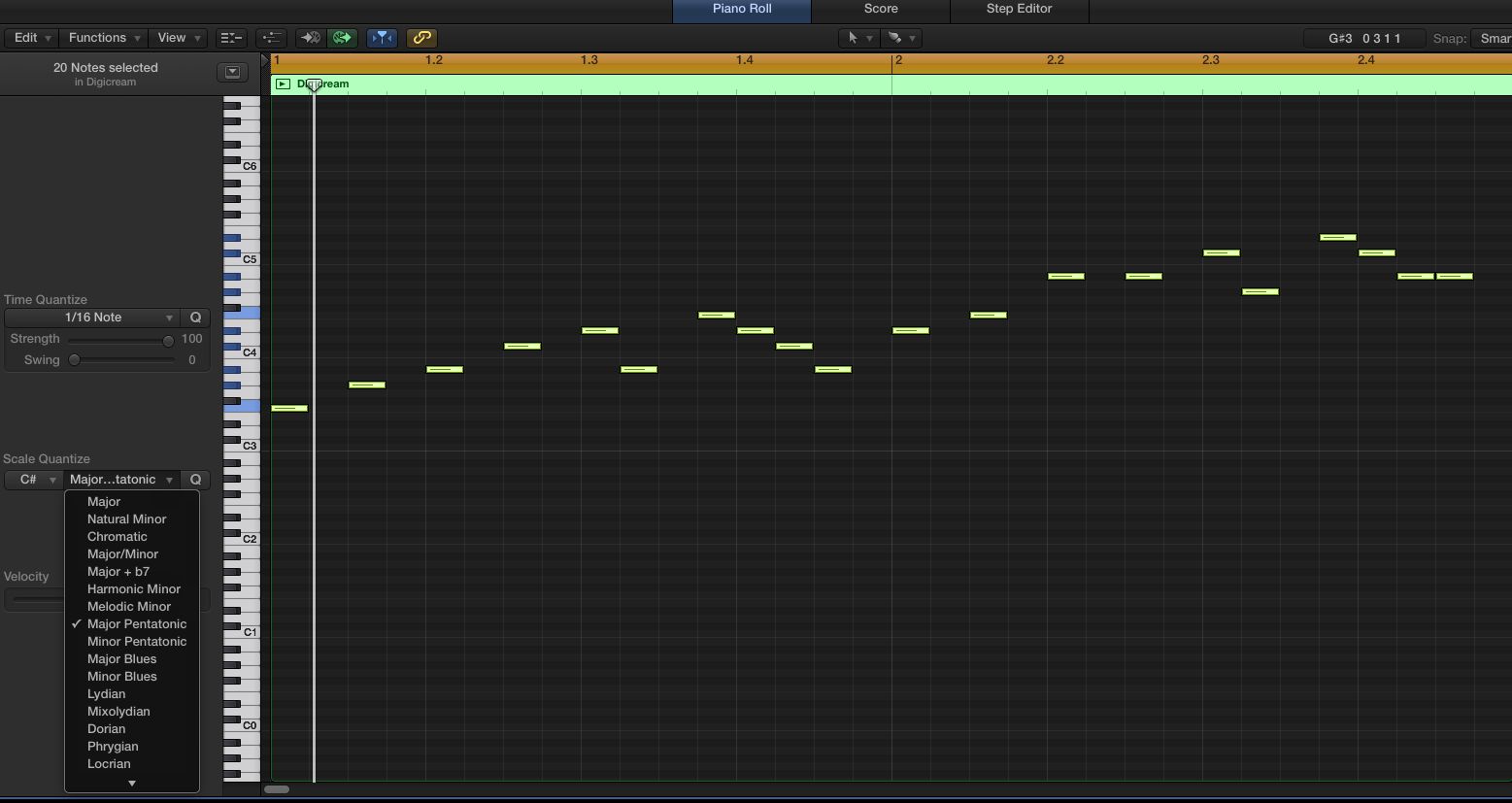 Pic 4
Audio example 2:
I dig it! But I have more I can do. I think I will paint in some 8th notes below these pitches. See how I have done this in Pic 5 and then listen to Audio Example 3.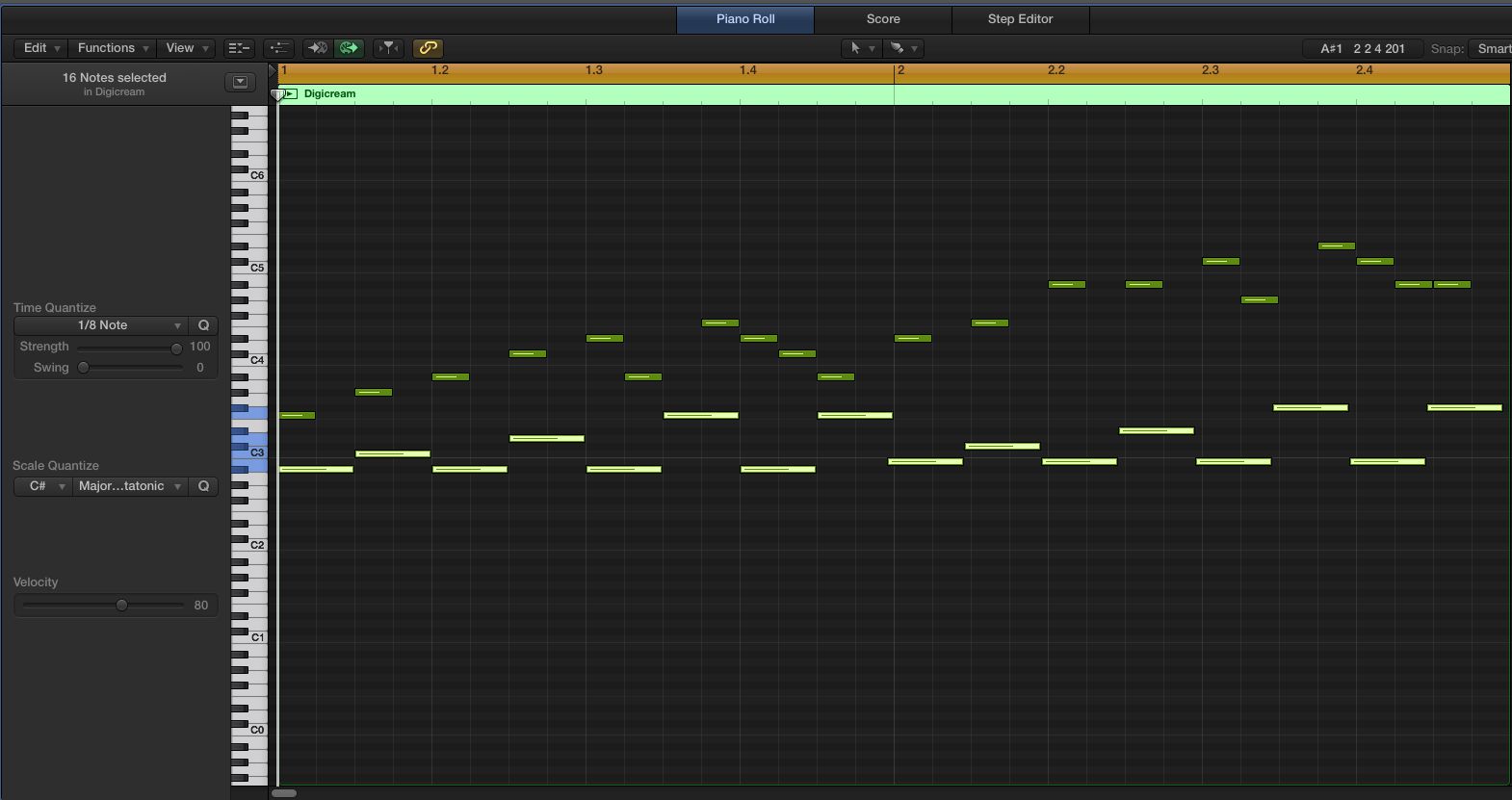 Pic 5
Audio example 3:
It's getting there, but the 8th notes are too loud to my ear and I want to quantize them to a mode to play against the higher notes in the pentatonic scale so that it will be more interesting. So I now choose the 8th notes and scale their velocity to 18 while using the Scale Quantize to the Lydian mode. After listening to this I decide that it sounds a little muddy and since I am not yet locked into a key choice yet, I decide to transpose the entire part up a perfect 5th. Please see the result in Pic 6 and listen to it in Audio Example 4.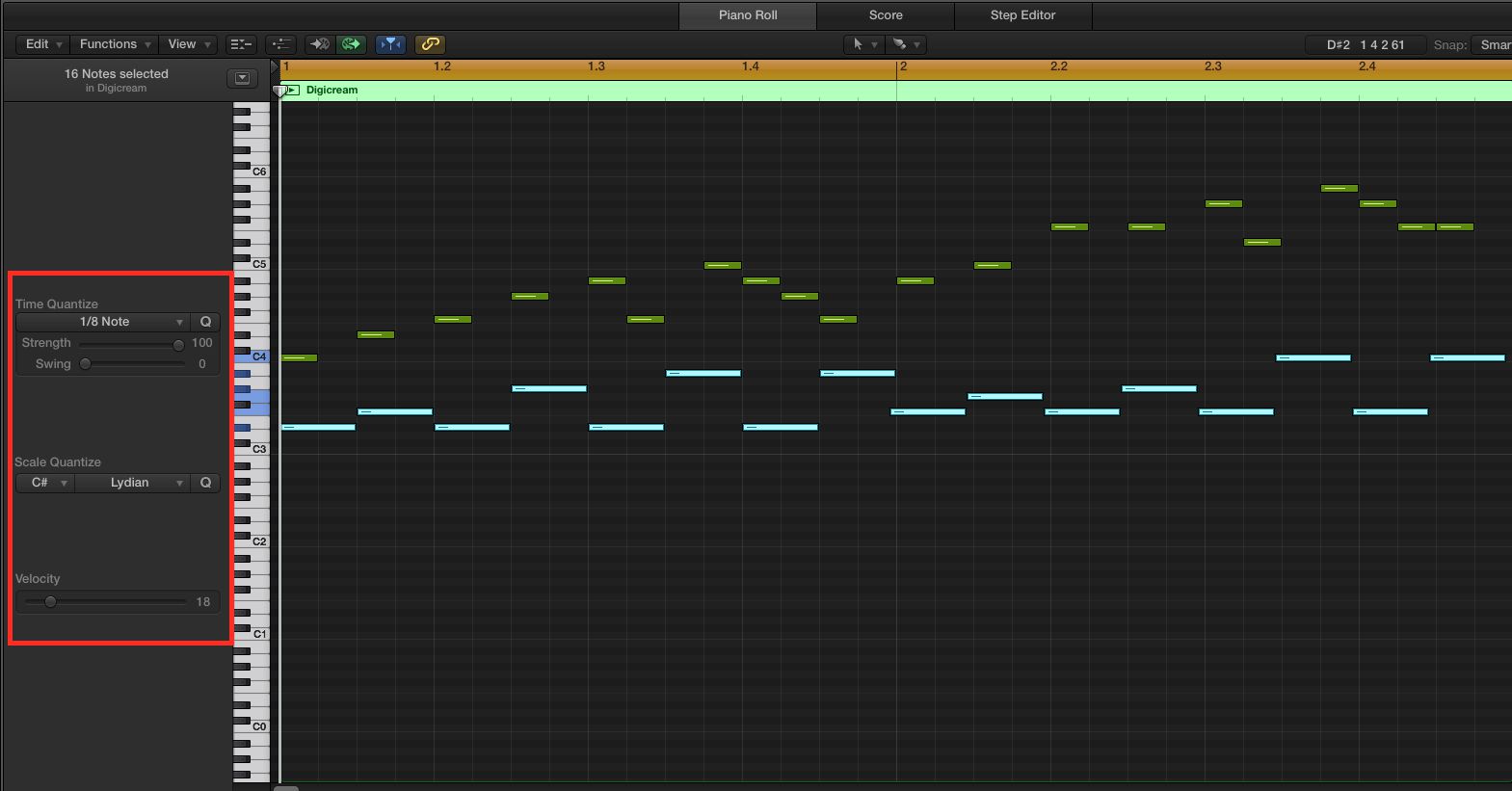 Pic 6
Audio example 4:
But wait, there's more! ☺
It sounds a little mechanical, so I am going to select all the notes (except the first two at the beginning of measure 1 as I do not want those two notes to possibly be moved to before measure 1) and use Logic Pro's Transform to Humanize them. If you are not familiar with this feature, you should definitely take the time to learn more about it. Here I am using the default values for the Humanize preset and operating on the selected notes. See Pics 7 and 8.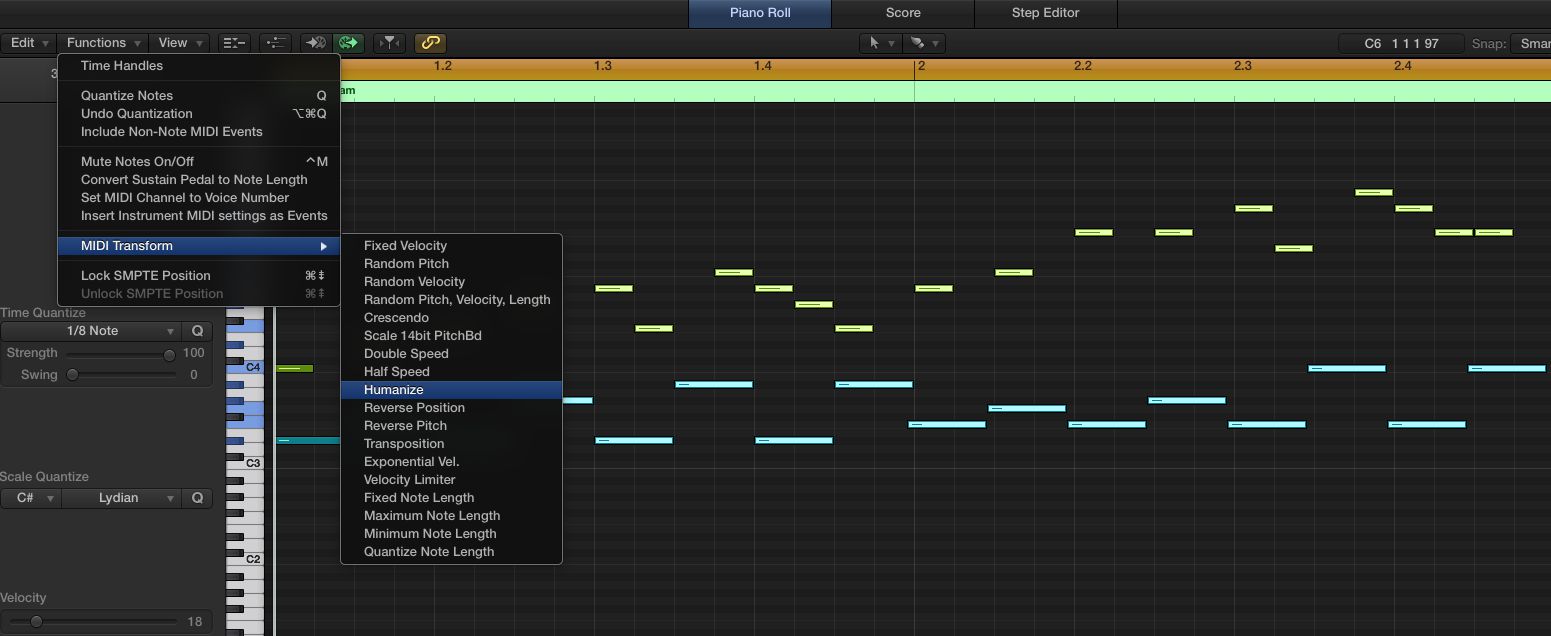 Pic 7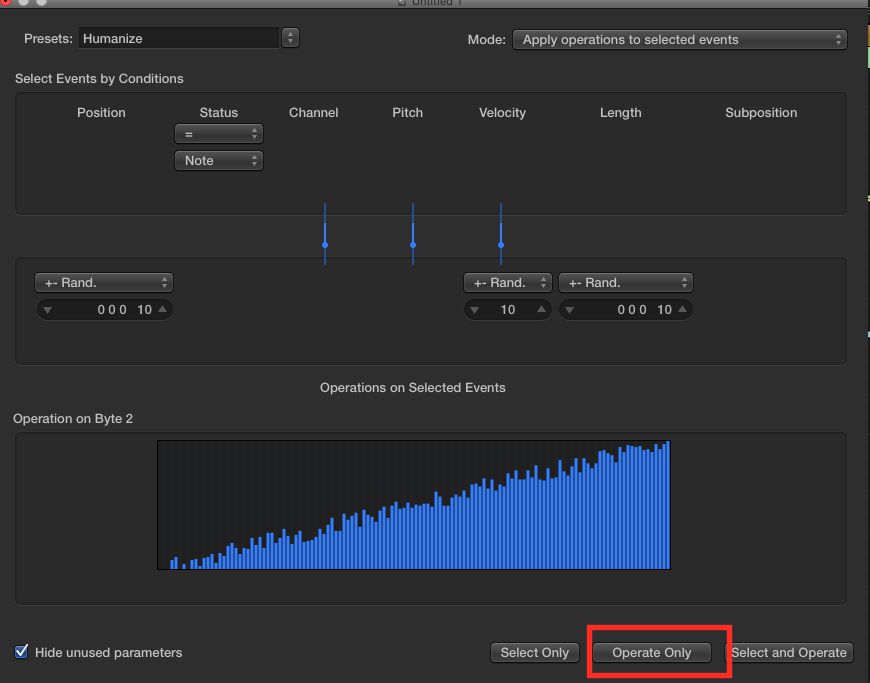 Pic 8
The effect of this is less obvious in the Piano Roll than in the Event List, where you can clearly see it. See Pic 9.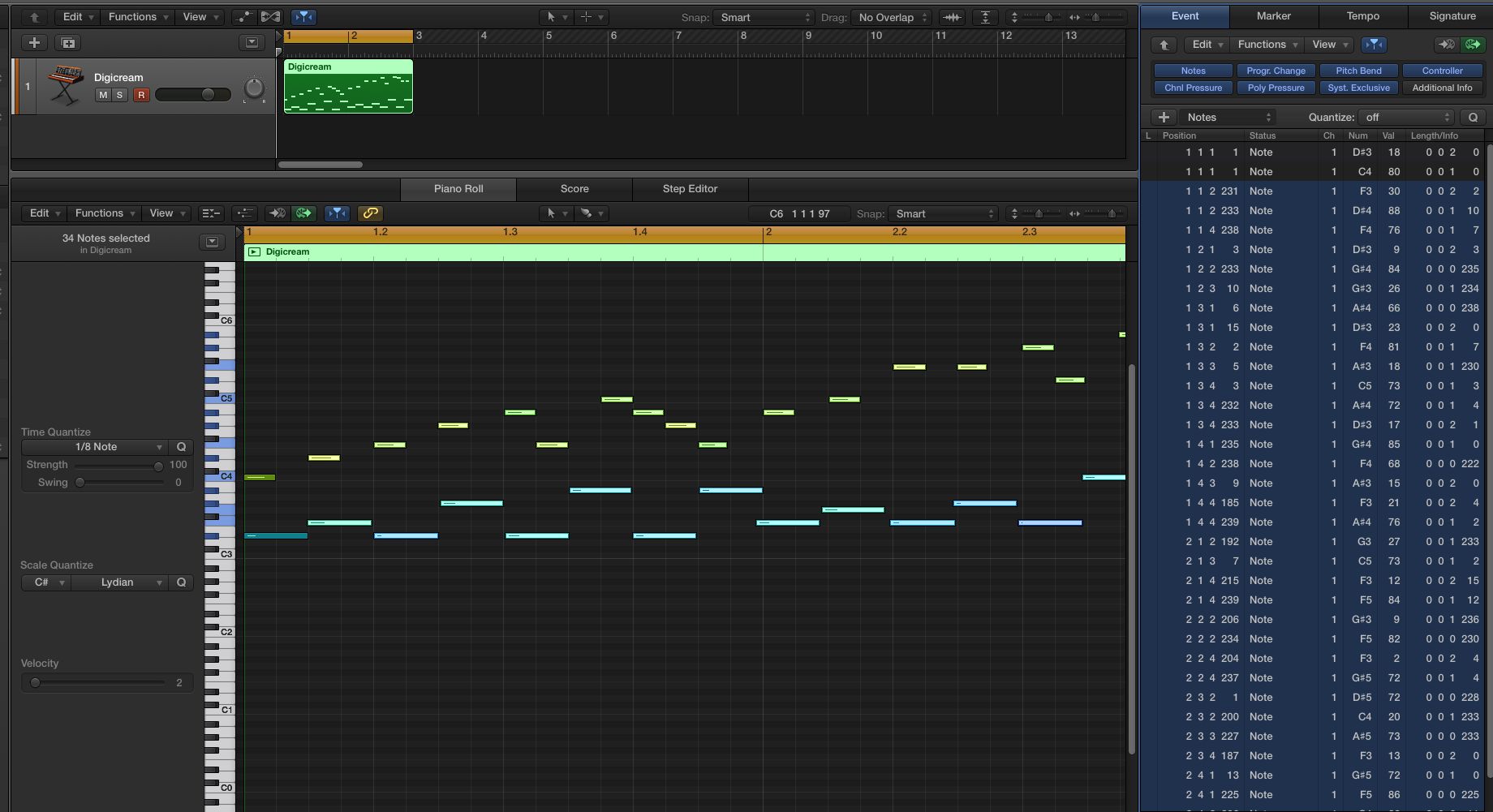 Pic 9
And now, listen to what I have created in Audio Example 5.
Audio example 5:
Wow, I love it and so quick and easy to do. But I can't help but wonder what this would sound like with some of Logic Pro X's new MIDI FX. I think I will add the Modulation and Arpeggiator MIDI FX, as you see in Pic 10.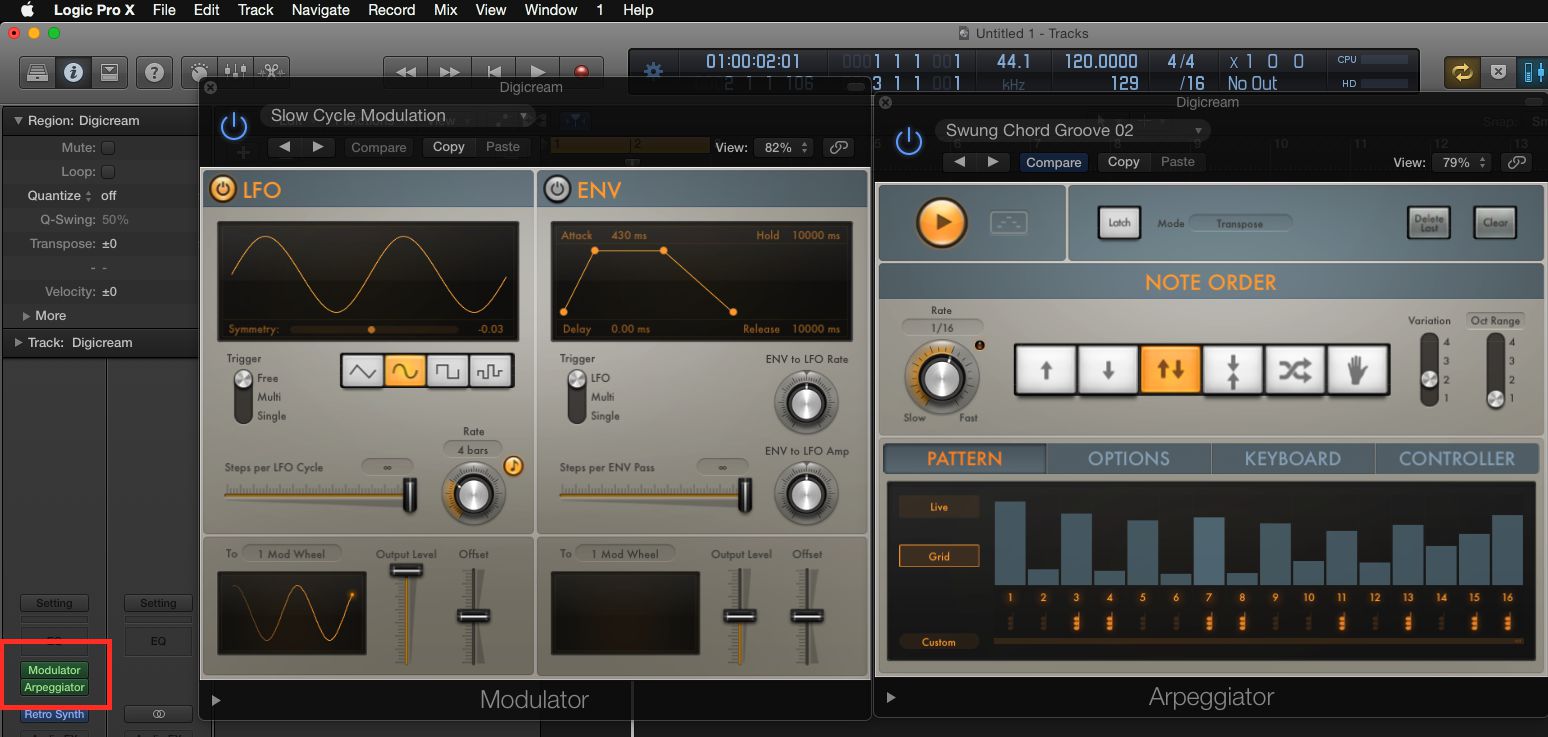 Pic 10
Shall we have a listen? Check out Audio Example 6.
Audio example 6:
Throw in a couple of Apple loops for accompanying bass and drum parts and in Audio Example 7, listen to what you can create it probably 10 minutes once you are fluid with it. You may hate the final result I got, admittedly great art it is not, but hopefully it is illustrative of just a little bit of what you can do in Logic Pro X's Piano Roll with the new Brush Tool in tandem with Scale Quantize in the Piano Roll's Local Inspector and Logic Pro X's MIDI FX plug-ins.
Audio example 7:
So have at it and enjoy!