Could One Of These Be The Next Elektron Octatrack MK3 ?
With the Octatrack MK2, a powerful 8-track sampler, audio mangler and sequencer being out of stock, one Elektron user is starting to dream of what might be coming next... somewhat tongue-in-cheek.
It started with a simple idea... improve upon the excellent Elektron Octatrack MK2 8-track live performance sampler and sequencer. It's turned into creating an array of wild, often impractical, Frankenstein-esq Elektron Octatrack MK3 mock-ups which has garnered lots of support and interest in the Octatrack Facebook group.
Let's start our journey with a nod towards the existing Octatrack MK2 which is currently out of stock from the Elektron website... (just saying)...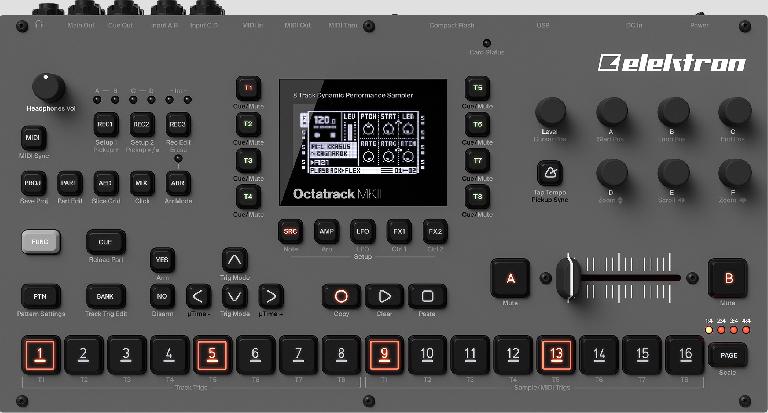 These Octatrack MK3 mock-ups created by Adomas Tautkus have drawn a lot of attention from other Elektron users. Many of these comments, via the Elektron Octatrack Facebook page, are encouraging and demonstrate there are features here, like the 8 sliders and having Elektron's Analog Heat integrated (bottom right of image) would be popular.
BEWARE: Some of these mock-ups might make you sad, others might make you cry or demonstrate confusion at the interface. Still others might make you chuckle.
These are tongue-in-cheek... you've been warned ;)
Here's the initial mock-up that caused a bit of a stir: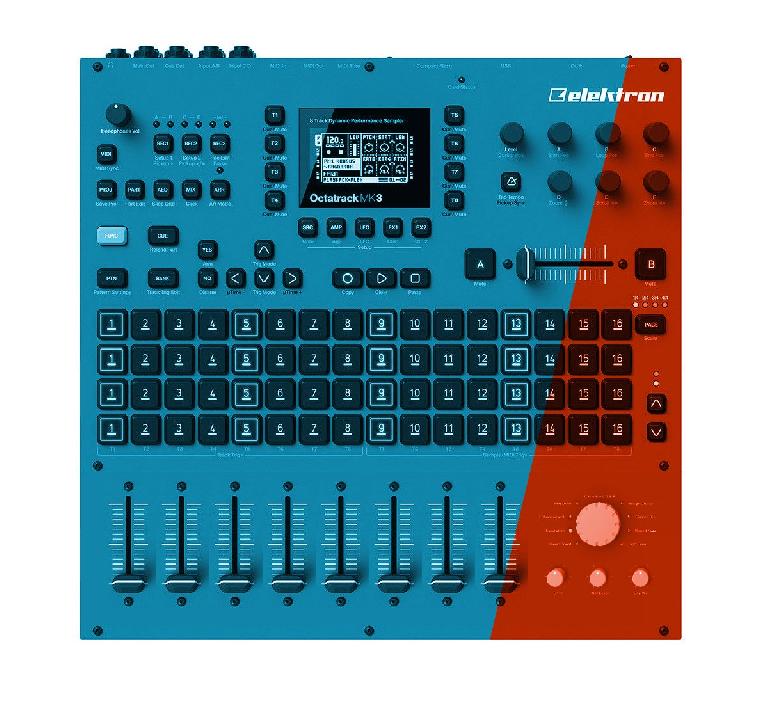 Lacking here in this Photoshop creation is a tiny screen and 8 inputs and outputs. Some weren't super keen on the color split either.
So, Adomas, took on board some of feedback and, a little tongue-in-cheek, created this...
"We listened and we spoke with engineers and it's too expensive to have duo color finish. Has to stay slate/gray + more outputs + more screens + more volume kontrol"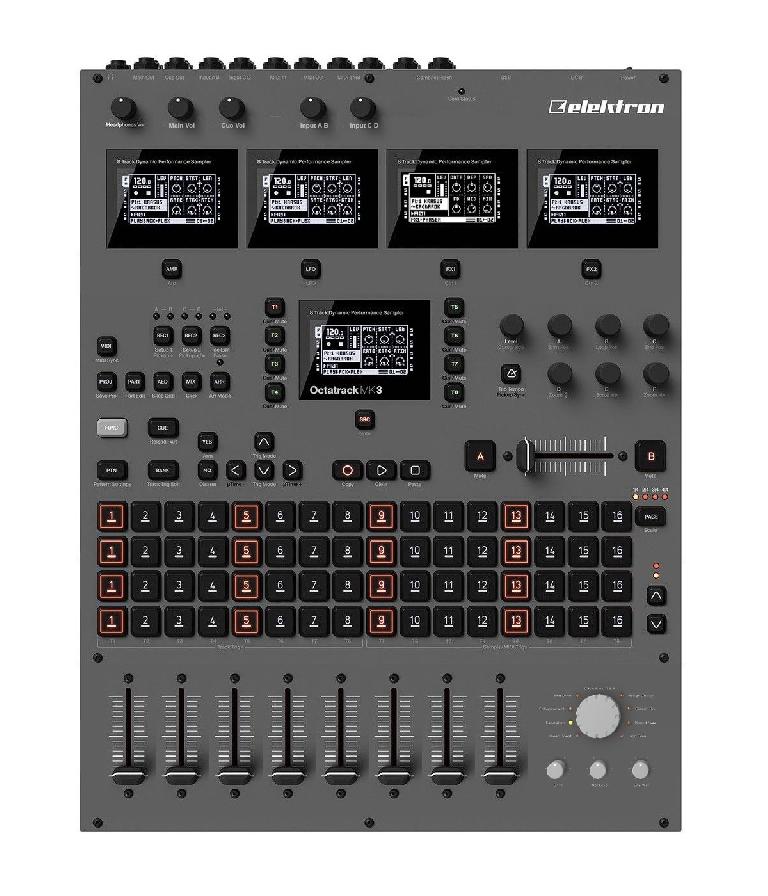 So, if 5 small screens was a bit overkill, how about two screens and one where you could cleasrly see waveforms? Slicing up audio samples would get even more fun we think, though we suspect with the features on show the price might be a tad unrealistic! We think this is mock-up 3...
"This is what I really want, and I'd pay about $1699, no? Replace Play button with Parts = gamechanger."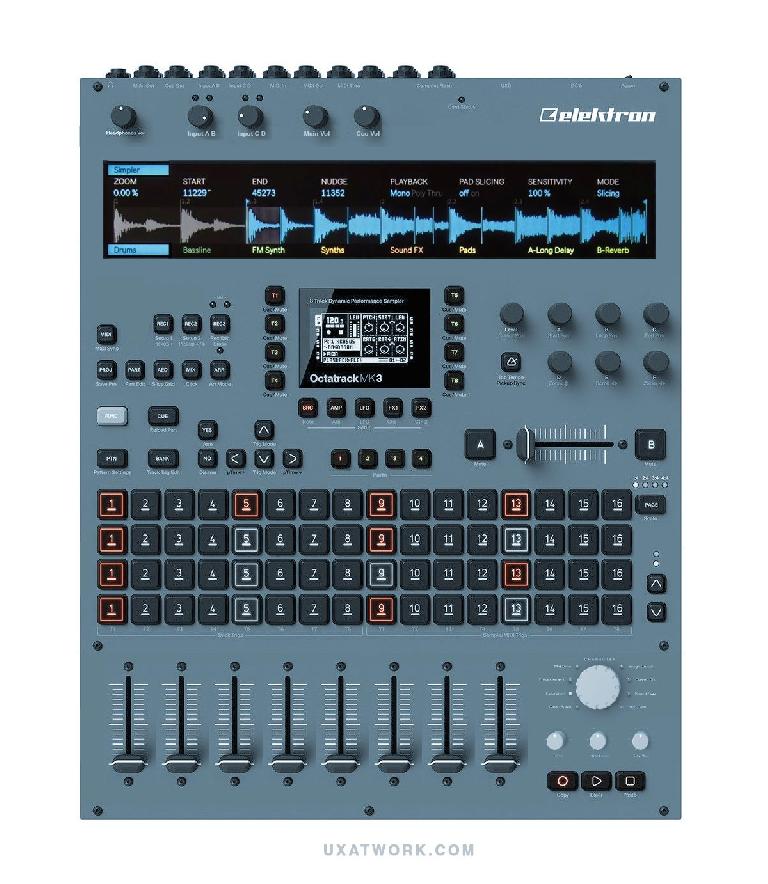 There's always a few producers out there that want to combine the best of every single last controller they've used, or heard might be cool, into one machine.
This, Ableton Push and IKEA, pad-based Octatrack monster is for you....
"Octapüsh Hëat- inspired by IKEA"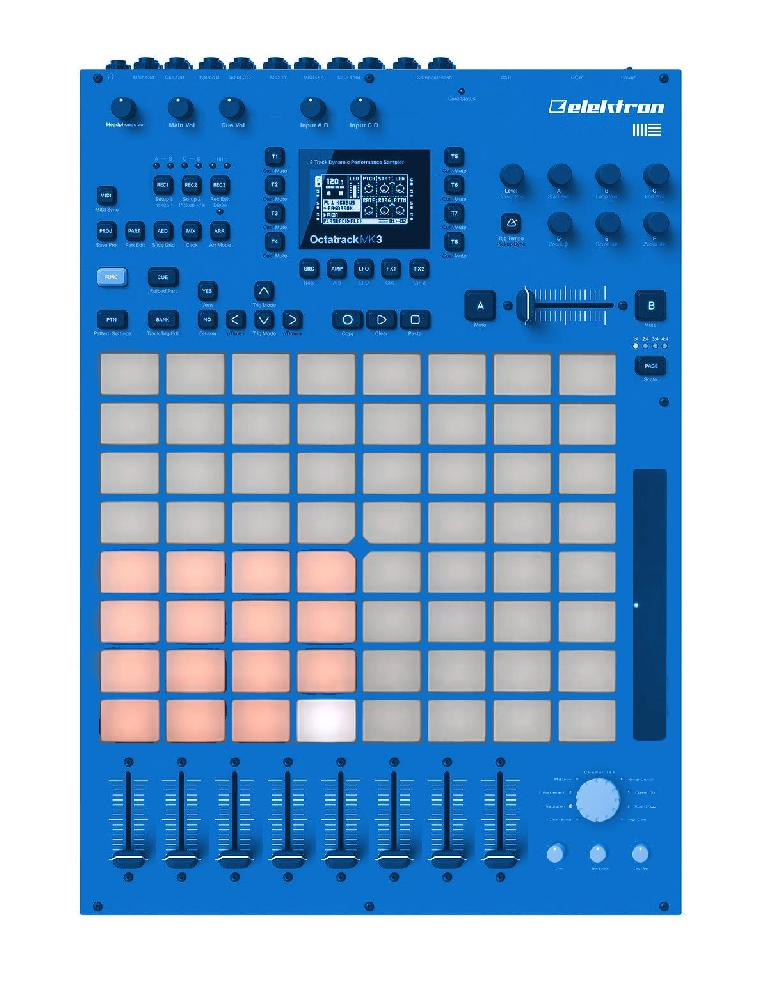 Wait a minute... forget the machine itself... What about Elektron Octatrack MK3 as an iPad app... 🤦‍♂ï¸