1. Teenage Engineering Pocket Operators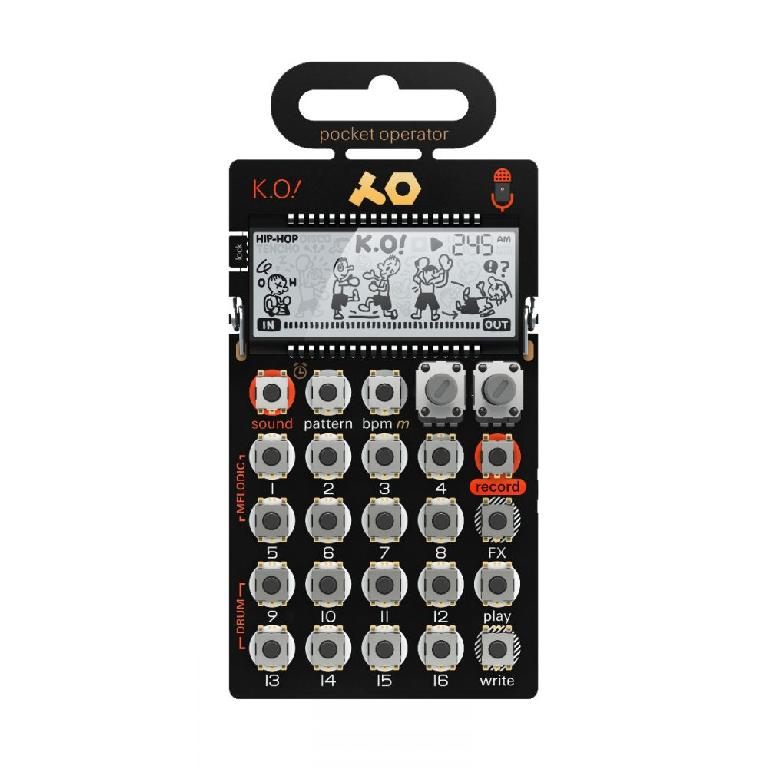 The Pocket Operators are a unique take on synthesis and programming, even years after the first model was released. Credit card-sized and battery powered, they have built-in speakers, sometimes a microphone too, and can be chained together. Each one has its own focus - leads, beats, basses and so on - and a plethora of effects, sequencing and sound tweaking options. Thanks to the affordable pricing they're accessible to most people.
2. Korg Volca Series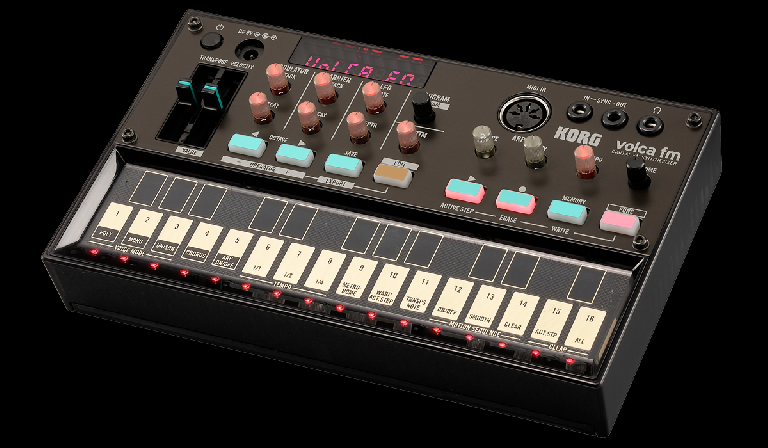 Like the Pocket Operators, Korg's Volca series covers a range of sounds from bass and leads through keys, vocals and modular synth. With a slightly more conventional layout they put sound design and sequencing tools at your fingertips in cool little boxes that can be carried anywhere yet sound incredible. There's all the hardware built-in that you need to play and listen, and you can start with one unit and build up your collection.
3. IK Multimedia UNO Synth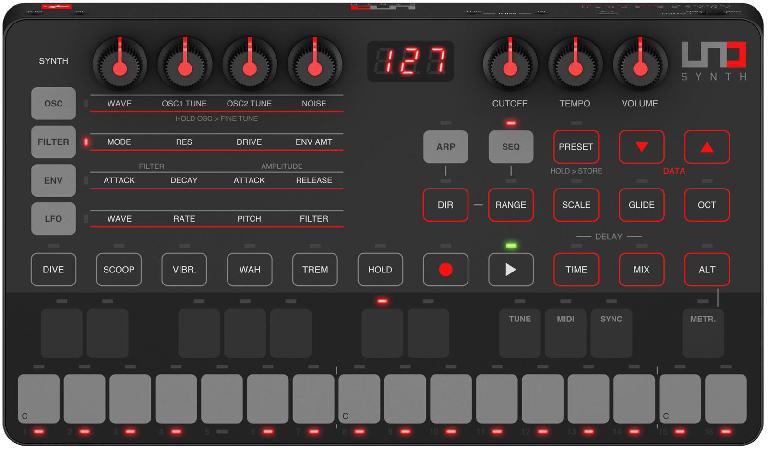 Another small but powerful option, IK's UNO Synth can be battery powered and has an all-analog audio path, 19 synth controls, a keyboard / step sequencer and internally, 2 independent VCOs with multiple waveforms, a dual stage overdrive and much more. Even more so than most of the other smaller synths in this list, its controls are really intuitive to use, with a simple, old-stool layout placing everything in front of you with no arcane submenus to contend with. It's great fun and also a serious studio tool.
4. Korg Nu:tekt NTS-1 Monophonic DIY Synth Kit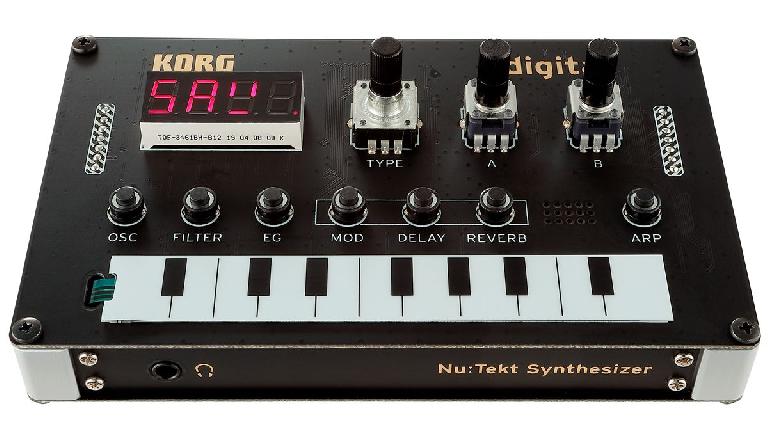 This tiny programmable synth from Korg comes in kit form and is easy enough to put together. Powered over USB, it has audio in and out as well as MIDI and Sync inputs, a ribbon keyboard and weighs just 124 grams. Inside there's one digital isolator and one multimode filter, one EG and 3 LFOs. You get an effects stage and there's even a tiny screen for visual feedback.This is a great and affordable way to make cool sounds.
5. MODAL CraftSynth 2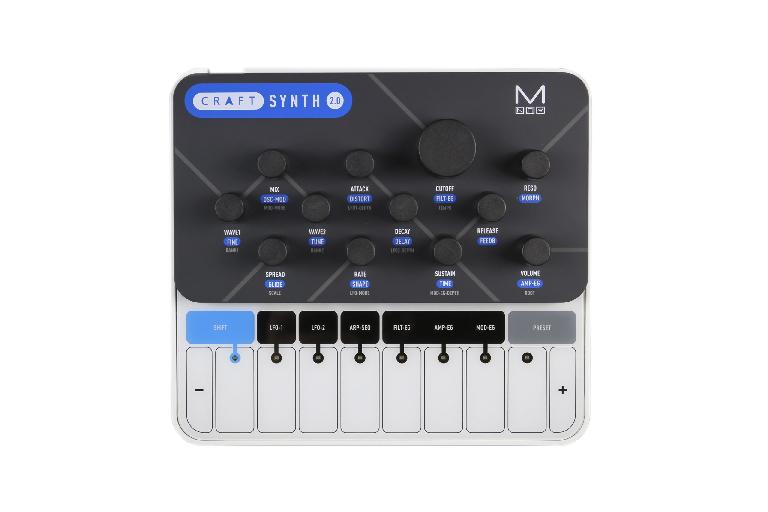 This portable monophonic wavetable synth actually has 8 oscillators inside its compact form. These can be detuned to make huge unison sounds, and there's an analog style morphing 2-pole filter as well as 3 envelope generators, 2 audio rate LFOs and an 8-slot modulation matrix. You also get a programmable arpeggiator, fx stage and a scalable MIDI keyboard built-in. Powered over USB or 3 batteries, it can talk to your computer over USB and has audio and MIDI in/out as well as analog clock sync in and out. It's much more powerful than its compact form suggests, and it sounds immense!