Fancy winning a brand spanking new iTrack Dock Studio Pack: which has an MSRP of $399.99? If you need some convincing... (we're scratching our heads at why you're not certain, but there you go...)
Here's some details on the iTrack Dock Studio Pack: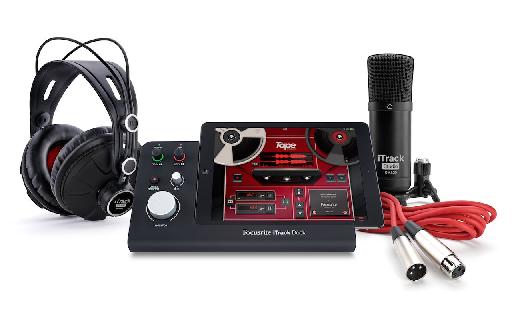 And here's our review of the iTrack Dock:

To enter, answer the simple question below and remember to enter your email when requested... you'll be signed up to our weekly newsletter and of course, if you win we can then contact you! Good luck :)
[survey id=10]

Termos e Condições
As inscrições devem ser apresentadas através do levantamento acima. Você terá que digitar seu e-mail após a conclusão do inquérito que irá inscrevê-lo para um livre
Completando a pesquisa dá-lhe uma chance de ganhar o prêmio. Chances de ganhar dependem do número de entradas recebidas.

A data limite para inscrições é
O vencedor será escolhido por acaso, os operadores que forneceram o seu endereço de e-mail após a conclusão do inquérito. A decisão dos juízes é final.
Nenhuma alternativa em dinheiro pode ser oferecido para vencedores.
Todas as marcas e logos são protegidos.
Os participantes concordam que os resultados de inquéritos e endereços de e-mail podem ser compartilhadas com macProVideo.com, AskVideo.com e Focusrite (exclusivamente para seu uso interno). Os seus dados não serão vendidos ou deturpados de forma nenhuma.

Os custos de envio serão pagos pelos parceiros deste concurso levantamento. Todos os encargos fiscais ou aduaneiras locais devem ser pagos pelo ganhador do prêmio.

Todos os participantes para este concurso será considerado como tendo aceite as regras e termos e condições.

Terminamos com a falar legal Boa sorte!