Fancy winning a brand spanking new iTrack Dock Studio Pack: which has an MSRP of $399.99? If you need some convincing... (we're scratching our heads at why you're not certain, but there you go...)
Here's some details on the iTrack Dock Studio Pack: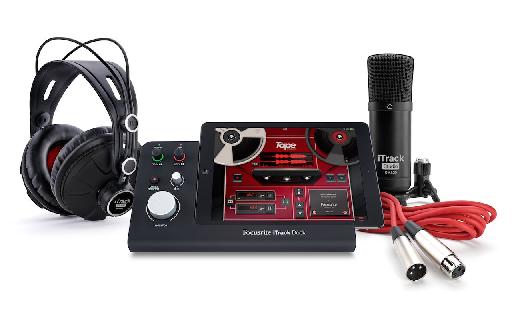 And here's our review of the iTrack Dock:

To enter, answer the simple question below and remember to enter your email when requested... you'll be signed up to our weekly newsletter and of course, if you win we can then contact you! Good luck :)
[survey id=10]

Termini e Condizioni
Le iscrizioni devono essere presentate tramite il sondaggio di cui sopra. È necessario il tuo indirizzo email dopo aver completato l'indagine, che firmerà fino a un libero
Completamento del sondaggio ti dà la possibilità di vincere il premio. Le probabilità di vincita dipendono dal numero di iscrizioni valide ricevute.

Il termine ultimo per le iscrizioni è
Il vincitore sarà selezionato da caso tra i partecipanti che hanno fornito il loro indirizzo di posta elettronica al completamento del sondaggio. La decisione dei giudici è inappellabile.
Nessuna alternativa in denaro possono essere offerti per i vincitori.
Tutti i marchi ei loghi sono protetti.
I partecipanti concordano sul fatto che i risultati delle indagini e gli indirizzi e-mail possono essere condivisi con macProVideo.com, AskVideo.com e Focusrite (solo per il loro uso interno). I suoi dati non saranno venduti o di abuso in alcun modo.

Le spese di spedizione saranno a carico dei soci di questo concorso sondaggio. Eventuali oneri fiscali o doganali locali devono essere a carico del vincitore.

Tutti i partecipanti a questo concorso saranno abbiano accettato le regole ei termini e le condizioni.

Abbiamo finito con il parlare legale Buona fortuna!