Fancy winning a brand spanking new iTrack Dock Studio Pack: which has an MSRP of $399.99? If you need some convincing... (we're scratching our heads at why you're not certain, but there you go...)
Here's some details on the iTrack Dock Studio Pack: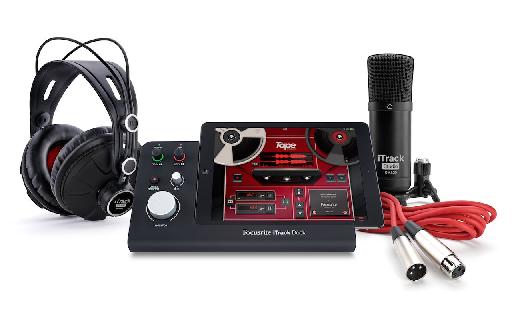 And here's our review of the iTrack Dock:

To enter, answer the simple question below and remember to enter your email when requested... you'll be signed up to our weekly newsletter and of course, if you win we can then contact you! Good luck :)
[survey id=10]

Termes et conditions
Les candidatures doivent être soumises par l'enquête ci-dessus. Vous devrez entrer votre e-mail après avoir terminé l'enquête qui vous inscrire à un libre
Fin de l'enquête vous donne une chance de gagner le prix. Les chances de gagner dépendent du nombre de bulletins de participation admissibles reçus.

La date de clôture des inscriptions est
Le gagnant sera sélectionné par tirage au sort parmi les participants qui ont fourni leur adresse courriel à la fin de l'enquête. La décision des juges est définitive.
Aucune solution de rechange de trésorerie peuvent être offerts pour les lauréats.
Toutes les marques et logos sont protégés.
Les participants acceptent que leurs résultats de l'enquête et les adresses électroniques peuvent être partagées avec macProVideo.com, AskVideo.com et Focusrite (pour leur usage interne uniquement). Vos données ne seront pas vendus ou utilisés à mauvais escient en aucune façon.

Les frais de transport seront pris en charge par les partenaires de ce concours de l'enquête. Les charges fiscales ou douanières locales doivent être payés par le gagnant du prix.

Tous les participants à ce concours seront réputés avoir accepté les règles et les termes et conditions.

Nous en avons terminé avec l'imbroglio juridique Bonne chance!