Fancy winning a brand spanking new iTrack Dock Studio Pack: which has an MSRP of $399.99? If you need some convincing... (we're scratching our heads at why you're not certain, but there you go...)
Here's some details on the iTrack Dock Studio Pack: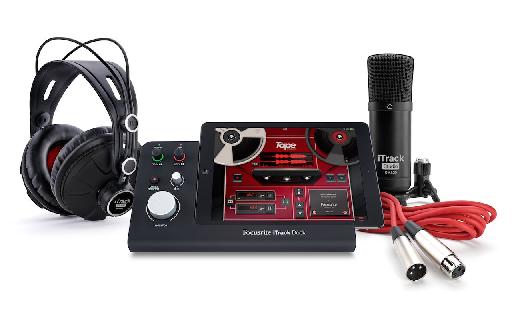 And here's our review of the iTrack Dock:

To enter, answer the simple question below and remember to enter your email when requested... you'll be signed up to our weekly newsletter and of course, if you win we can then contact you! Good luck :)
[survey id=10]

Términos y condiciones
Los trabajos deben presentarse a través de la encuesta anterior. Usted tendrá que introducir su correo electrónico después de completar la encuesta que firmar para arriba para un libre
Completar la encuesta le da la oportunidad de ganar el premio. Las probabilidades de ganar dependen del número de inscripciones elegibles recibidas.

La fecha límite de inscripción es el
El ganador será seleccionado por azar entre los participantes que suministran su correo electrónico una vez finalizado el estudio. La decisión de los jueces es final.
No hay alternativas en efectivo se pueden ofrecer para los ganadores de los premios.
Todas las marcas y logotipos están protegidos.
Los participantes aceptan que sus resultados de la encuesta y las direcciones de correo electrónico pueden ser compartidos con macProVideo.com, AskVideo.com y Focusrite (sólo para uso interno). Sus datos no serán vendidos o mal uso de cualquier manera.

Los gastos de envío serán pagados por los socios de este concurso encuesta. Cualquier cargo fiscales o aduaneras locales deben ser pagados por el ganador del premio.

Quedan excluidos todos los participantes a este concurso que ha aceptado las reglas y términos y condiciones.

Hemos terminado con la jerga legal Buena suerte!