Fancy winning a brand spanking new iTrack Dock Studio Pack: which has an MSRP of $399.99? If you need some convincing... (we're scratching our heads at why you're not certain, but there you go...)
Here's some details on the iTrack Dock Studio Pack: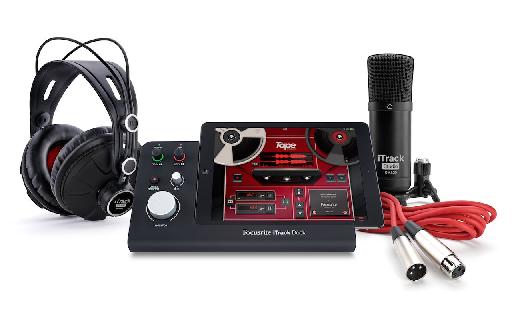 And here's our review of the iTrack Dock:

To enter, answer the simple question below and remember to enter your email when requested... you'll be signed up to our weekly newsletter and of course, if you win we can then contact you! Good luck :)
[survey id=10]

Geschäftsbedingungen
Die Beiträge müssen über die Umfrage über eingereicht werden. Sie müssen Ihre E-Mail geben Sie nach Abschluss der Umfrage, die Sie unterschreiben wird sich für ein kostenloses
Ausfüllen der Umfrage erhalten Sie eine Chance auf den Gewinn des Preises. Die Gewinnchancen hängen von der Anzahl der teilnahmeberechtigten Einsendungen.

Der Einsendeschluss ist
Der Gewinner wird per Zufallsprinzip aus den Marktteilnehmer, die ihre E-Mail Adresse nach Abschluss der Umfrage geliefert gewählt werden. Der Rechtsweg ist ausgeschlossen.
Nicht in bar für Preisträger angeboten werden.
Alle Marken und Logos sind geschützt.
Die Teilnehmer stimmen zu, dass die Ergebnisse der Erhebungen und die E-Mail-Adressen können mit macProVideo.com, AskVideo.com und Focusrite (nur für die interne Nutzung) gemeinsam genutzt werden. Ihre Daten werden nicht verkauft oder in irgendeiner Weise missbraucht werden.

Versandkosten werden für die Partner dieser Umfrage Wahlen zu zahlen. Alle lokalen Steuern oder Zollgebühren müssen vom Preisträger gezahlt.

Alle Teilnehmer an diesem Wettbewerb gelten als die Regeln und Bedingungen genehmigt.

Wir sind mit der Rechts sprechen Viel Glück gemacht!