Fancy winning a brand spanking new iTrack Dock Studio Pack: which has an MSRP of $399.99? If you need some convincing... (we're scratching our heads at why you're not certain, but there you go...)
Here's some details on the iTrack Dock Studio Pack: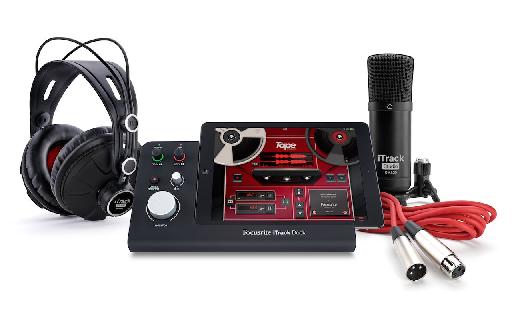 And here's our review of the iTrack Dock:

To enter, answer the simple question below and remember to enter your email when requested... you'll be signed up to our weekly newsletter and of course, if you win we can then contact you! Good luck :)
[survey id=10]

الأحكام والشروط
يجب تقديم مقالات عن طريق المسح أعلاه. سوف تحتاج إلى إدخال البريد الإلكتروني الخاص بك بعد الانتهاء من المسح الذي سيوقع لك للحصول على مجانا
استكمال المسح يتيح لك فرصة في الفوز بالجائزة. تعتمد احتمالات الفوز على تلقى عدد الإدخالات المؤهلة.

الموعد النهائي لإدخالات هو
وسيتم اختيار الفائز من قبل عشوائي من الوافدين الذين زودوا عنوان بريدهم الإلكتروني عند الانتهاء من المسح. قرار القضاة نهائي.
يمكن أن تقدم أي بدائل نقدية للفائزين بالجائزة.
محمية جميع العلامات التجارية والشعارات.
ويتفق الداخلين أن نتائج المسح وعناوين البريد الإلكتروني ويمكن تقاسمها مع macProVideo.com، AskVideo.com وFocusrite (لاستخدامها الداخلي فقط). لن يتم بيع البيانات الخاصة بك أو يساء استخدامها بأي شكل من الأشكال.

وسيتم دفع تكاليف الشحن للمن قبل الشركاء في هذه المسابقة المسح. يجب أن تدفع أي ضريبة أو رسوم الجمارك المحلية لمن قبل الفائز بالجائزة.

سيعتبر جميع الداخلين إلى هذه المسابقة قد قبلت القواعد والشروط والأحكام.

نحن القيام به مع الكلام القانوني حظا سعيدا!