Singapore, January 15th, 2015. The 25-key Xkey portable keyboard is an established favorite for professional and amateur musicians. Now CME have an added an extra octave and Xport enhanced MIDI connectivity to launch the new model Xkey37.
Xkey37 is based on a robust but lightweight brushed aluminum chassis. Highlight features of this USB MIDI keyboard include piano-size velocity sensitive keys, polyphonic aftertouch, quick-touch multiple octaves up/down, plus sustain, pitch bend and modulation.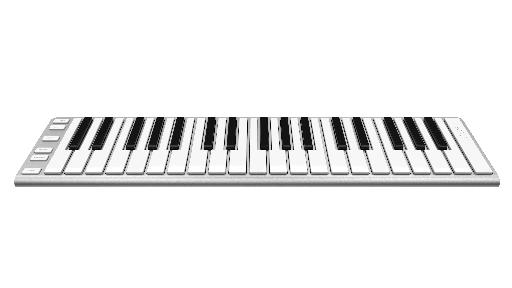 The new CME XKey 37.
The new Xkey37 also features enhanced MIDI functionality with the Xport feature. Jérome Dumas, Chief technical Officer at CME, explains that: "Xport enables the Xkey37 to connect directly to external MIDI controllers without connecting to a PC or tablet. This unlocks the full range of MIDI features for pro musicians. We have also included upgradable firmware so that Xkey37 will stay at the cutting edge of MIDI compatibility and functionality."
Like Xkey, the new Xkey37 is additionally plug & play compatible with Apple iOS, Android, Windows and Mac devices. CME have published a side-by-side USB MIDI keyboard review of the Xkey and Xkey37 models on their website.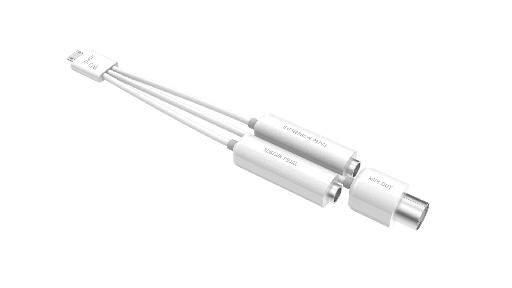 The new xcable provides MIDI connectivity you might not have thought possible with a portable MIDI keyboard this thin!
Jordan Rudess, Chief Musical Officer at CME, says that the new MIDI Xport connectivity will give musicians of all standards access to new features. "Connected to a PC, tablet or smartphone, Xkey37 is the ideal keyboard for creating and recording music with your favorite MIDI app. But with the Xport feature, pro keyboardists can also add foot pedals and external MIDI controllers to enhance their live performances. Xkey37 is a great choice for music students right up to pro musicians."

In the past few months, we got a lot of request about Xkey37 launching schedule. Today is the day to announce CME Xkey37 pre sales program worldwide on CME website. The first lucky 50 guests will have chance to get CME the first 50 Xkey37 MIDI keyboard ,Solar( protection bag) and Jodan Rudess' signature limited T-Shirt. More detail about Xkey37 pre sales program, please visit below link: