CloudBounce has launched its first desktop mastering app. The app requires no upload or download and advanced processing allows large files such as entire albums, DJ mixes, or live recordings, to be previewed instantly and mastered with incredible precision in minutes. The new CloudBounce desktop app offers best-in-market mastering options to deliver clarity and character exactly as preferred - like having a real life mastering engineer always on call. With features including reference-based mastering (the app can match characteristics from a chosen tune), genre-style mastering, album-wide settings, output loudness control, export to all major file formats and more, the CloudBounce desktop app adds so much more than unrivalled speed and quality. Since disrupting the traditional mastering industry with the first launch of their cutting edge, cloud-based mastering app in 2015, the CloudBounce team in Finland have been listening to feedback from users and working towards a desktop app which will once again set new standards in automated, AI-driven mastering. A CloudBounce subscription allows users to master unlimited files in every available format for just $19.90 per month or $199.99 annually. Subscribers receive access to the full cloud-based mastering service as well as the new desktop app absolutely free.


The desktop app marks another major step forward for CloudBounce. When the company launched its second product, an upgraded online mastering engine utilising AI and machine learning, it enabled producers to bring high quality mastering into their creative flow and became a must-have addition to a producer's armoury. CloudBounce has now mastered over a million tracks and in the second quarter of 2020 tripled its user base. Its growth is underlined by its new partnership with ADSR Sounds which will also make the new CloudBounce desktop app (and its affiliated BounceCast app which records, edits and masters audio for podcasts and video content) available to its global customer base. In a competitive marketplace the new desktop app once again establishes CloudBounce as a market-leader.

CloudBounce CEO, Anssi Uimonen comments,

"The desktop app is a culmination of nearly all user feedback we've gotten during the past 5 years. We've completely revamped the architecture, user experience and sound characteristics into the new app. Album mastering, instant previews, seamless LUFS control, and many other features will be loved by our customers. This will be a true game-changer for indie artists, record labels and even DJs, because now you can master huge files easily, without the need to wait hours upon hours to upload and download tracks. As a token of our gratitude for all of the critical, honest feedback we've received from our loyal users, we're giving them the app for free. You only need to have an active subscription and you will get both the existing web-based mastering and the new desktop app."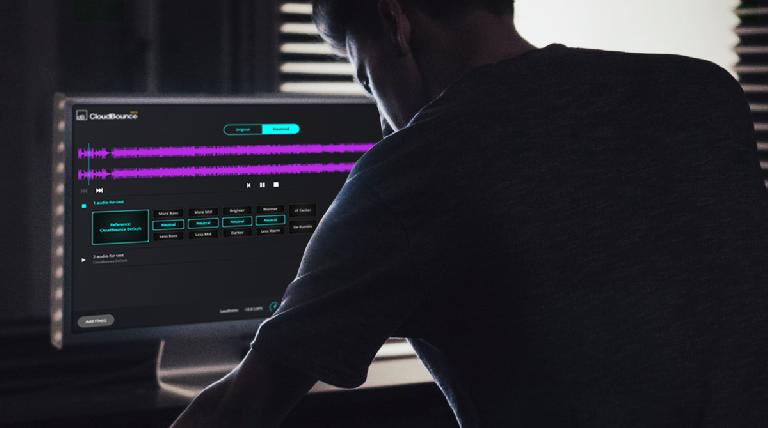 The desktop app features CloudBounce's most powerful mastering engine to date. Simply drag and drop a file and the AI analyses each track, using machine listening, classification and various audio procession tools including compressor, EQ, limiter and stereo imaging among others, applying just the right amount to deliver a powerful, crystal clear master. The flexibility offered by this new technology allows any producer to control the final sound of their master, making their own tweaks (16 mastering options), using existing genre references (15+ genre-specific choices) offering almost limitless combinations, using other mastered tracks within the app or uploading an external track as a reference, which the app will analyse before applying similar sound characteristics to the new master.

The album mastering option offered by the desktop app sets new standards in quality, speed and convenience. It allows for a whole album to be uploaded with track order specified and mastering options available either individually or album-wide, with all tracks available to preview instantly. Also for the first time users have full control over their track output loudness levels using the loudness dial inside the app to change the LUFS level and limiter characteristic of the final master.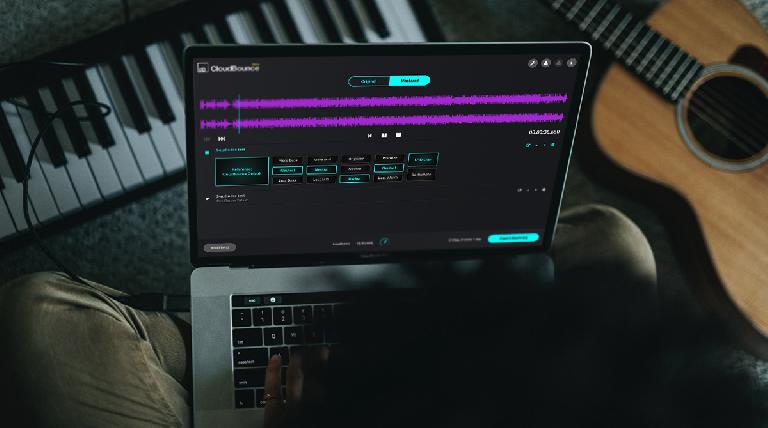 Alongside exceptional performance, CloudBounce offers serious value for money. Unlike competitors who charge extra fees to master additional file formats, a CloudBounce subscription allows unlimited masters in all major file formats with its inbuilt professional sample rate converter, with no restrictions on the size or length of the file. Users can master tracks, albums, DJ sets, live performances, jam sessions and more.
With the launch of the new CloudBounce desktop app producers can enjoy super fast, instant preview with no more waiting time for re-processing meaning faster workflow, greater productivity and next level masters ready for commercial use.
Web: http://www.cloudbounce.com/