Moog Music tell us that today (9th March 2016) marks the 105th anniversary of Clara Rockmore's birth. Born in March of 1911 in what was then the Vilna Governorate of the Russian Empire, Clara exhibited the signs of musical prodigy from a young age and by the age of 5 joined the Saint Petersburg Conservatory as a violinist. Clara retired from the violin after an onset of tendonitis during her teenage years and soon after met inventor Leon Theremin who introduced her to his electronic invention, the Theremin.

Clara quickly became the foremost virtuosa thereminist, establishing an audience for the quirky instrument that would later inspire Bob Moog in the creation of the first synthesizers. Although she made orchestral performances in New York and Philadelphia and amazed audiences on her coast-to-coast tours, it was not until 1977 that she released a commercial recording called The Art Of The Theremin, recorded at the behest of Bob Moog.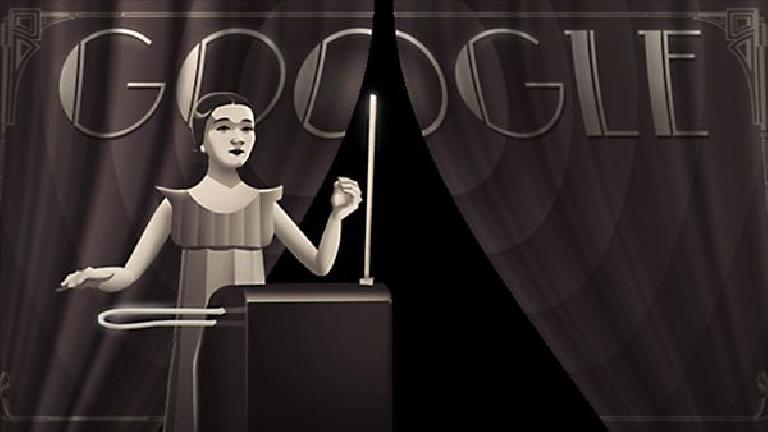 Today, Google honors Clara Rockmore's legacy with an interactive musical #GoogleDoodle. Upon visiting www.google.com, users are prompted with a theremin lesson before engaging in their own performance with the unique electronic instrument. Celebrate Clara Rockmore's 105th birthday today by composing your own masterpiece.
In case you don't see the Clara Rockmore Google Doodle on the Google homepage, you can find it here:
http://www.google.com/doodles/clara-rockmores-105th-birthday