What if you could get the benefits of a Eurorack modular system but in a smaller and more affordable unit? That's what CircleFade is in the process of developing with its new CFM2, which it describes as an all in one semi-modular synth. Here's what they say about it.
"The CFM2 packs the fundamental features of modular synths. With it, you can create complex sounds and experience Eurorack, no other gear needed."
Features
Built in sequencer
No need for a keyboard or external sequencer. You can create rhythms and sequences with the knobs and push button interface, like on a drum machine.
Complex sounds
The CFM2 has a macro oscillator, inspired by Mutable Instruments Plaits and Erica Synth wavetables. You can select sounds from 8 different banks, and change their frequency and harmonics. Perfect to create basic sine and triangle waves, as well as more complex sounds like acid basslines or ambiant pads.
CV Modulation section
Sound and parameters can be modulated using the CV inputs next to them. To do so you can use the signals from the modulation section: ADSR, Random and two LFOs.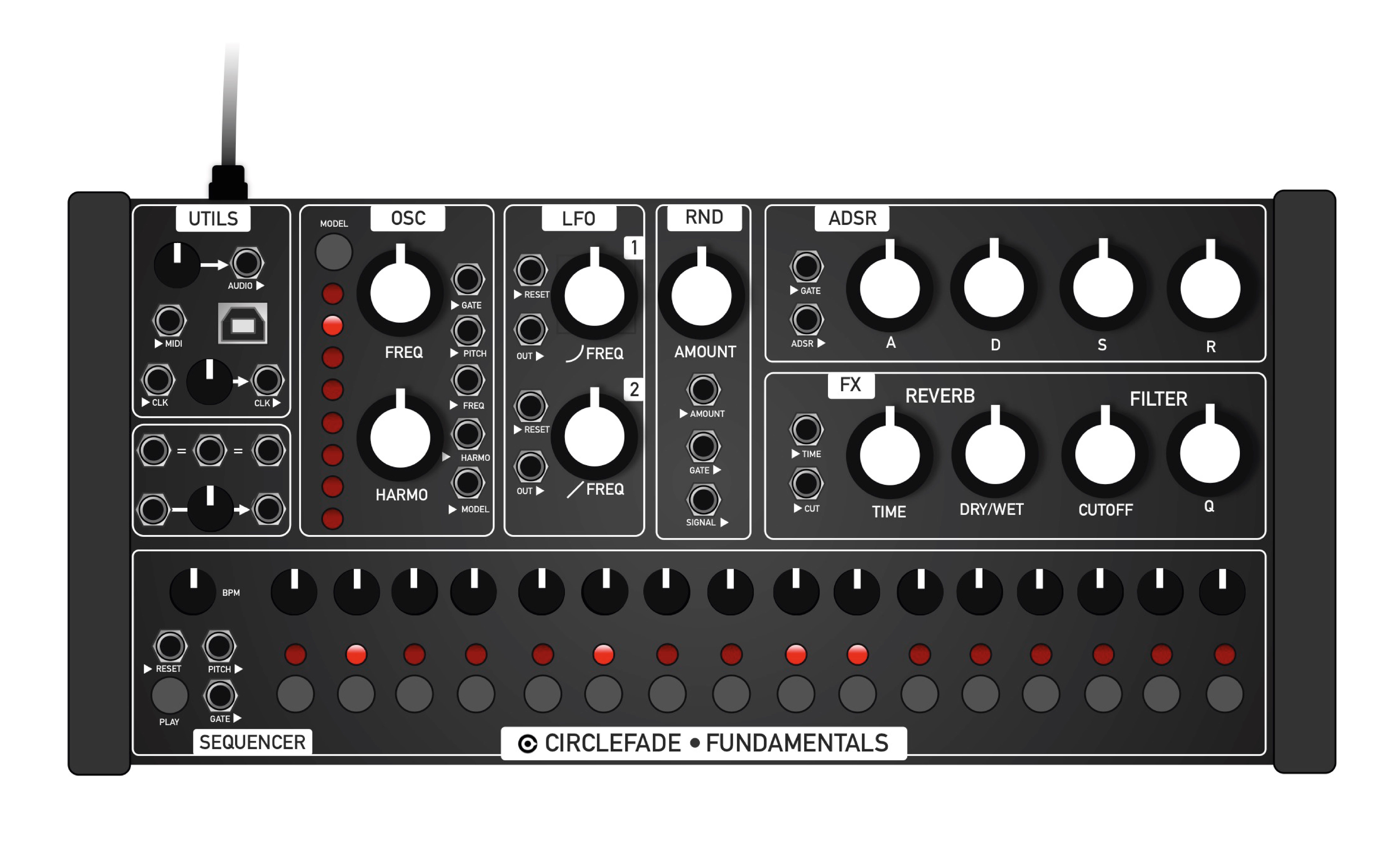 Effects section
What would a synth be without his filter and reverb unit? The effect section lets you play with them to get the best out of your sounds.
Eurorack compatible
The CFM2 works great as a standalone device, and it is also fully compatible with other Eurorack modules.
Advanced connectivity
Plug the CFM2 to your computer using the USB Midi port, or to other hardware with the DIN and SYNC ones!