Check Out This Beautiful Wood Desk Stand For Novation Circuit & Dreadbox Erebus
If you want sexy wood desk stands for your music gear mixing table have the Push 2, Korg MS-20 & Maschine covered. This time they've got something gorgeous for Novation Circuit & Dreadbox Erebus.
Will this beautiful wood stand make your music sound better? Probably not. Will it make your studio space look better? Probably. mixingtable.com's new Cirebus desktop stand for Novation Circuit and Dreadbox Erebus comes in Walnut & Cherry Plexiglass.
While not all Circuit owners will have a Dreadbox Erebus, or Erebus owners have a Circuit, his is a refreshing move to appeal to the most popular synth and controller owners.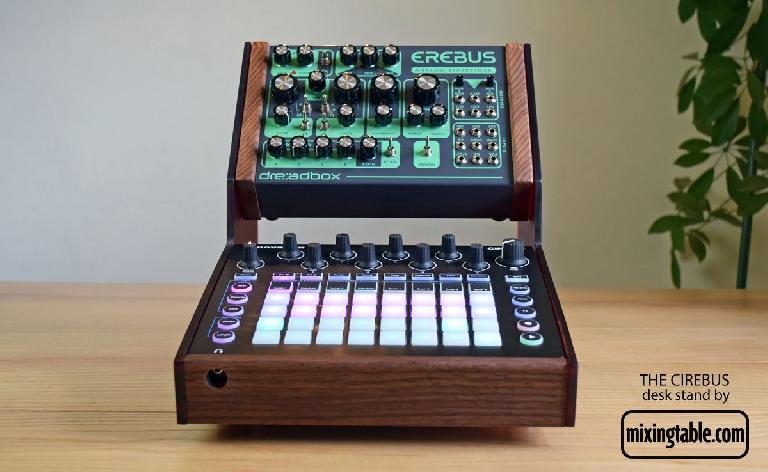 Here's what mixingtable tell us about the Cirebus:
"The Erebus is held in place by first replacing the stock wooden panels with our own walnut side panels. It is then placed into the stand and fixed with screws. The Circuit is not permanently fixed and can be freely removed from its tray."
The Circuit is held at firmly at the same 15 Degree slant as their PUSH 2 stand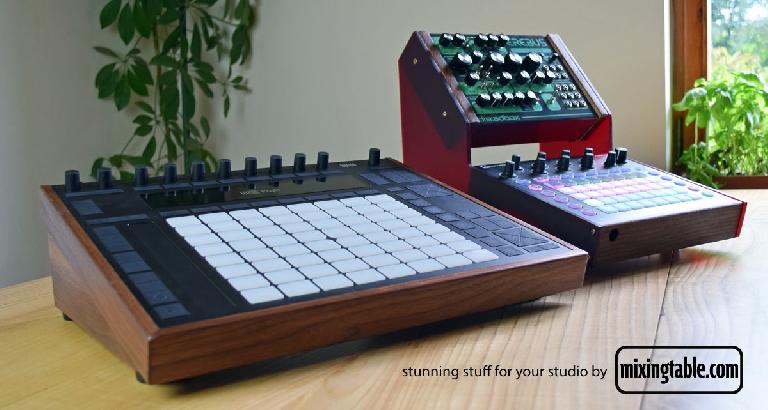 There's a special introductory price for a limited time only: 139 Euros including free shipping to any destination! Thereafter the normal price will be 169 Euros + shipping charge.
Mixingtable make everything to order. They tell us the estimated time between payment and shipping is 3 weeks.
What other music hardware desk stands and cases would you like to see mixingtable.com make?