Check Out These Custom Built Wooden Synth Controllers / Cases For Eurorack, 3U, FX & Synths
You can go one step better with with your synth and eurorack setup by combining them with a custom-built premium wood case with built-in controller keyboard. And, have it done for you professionally!
We've witnessed some impressive custom wooden cases and enclosures for all manner of music machines from Korg volcas to the Behringer Model D. The aim of these enclosures has often been to add more aesthetic beauty to the synths or improve the ergonomic aspects for studio playing or live performance.
Israel Criado Martin is no stranger to Ask.Audio. Back in 2017 we featured his "insanely cool synth controller and case for Korg volcas" which got people's juices flowing. Well, he's back with an equally gorgeous wooden controller / case that gives the feel of the original Moog Minimoog Model D and accomodates Eurorack 3U modules, which means you can slot in the Moog Mother 32 and DFAM as well as the Korg volcas and more.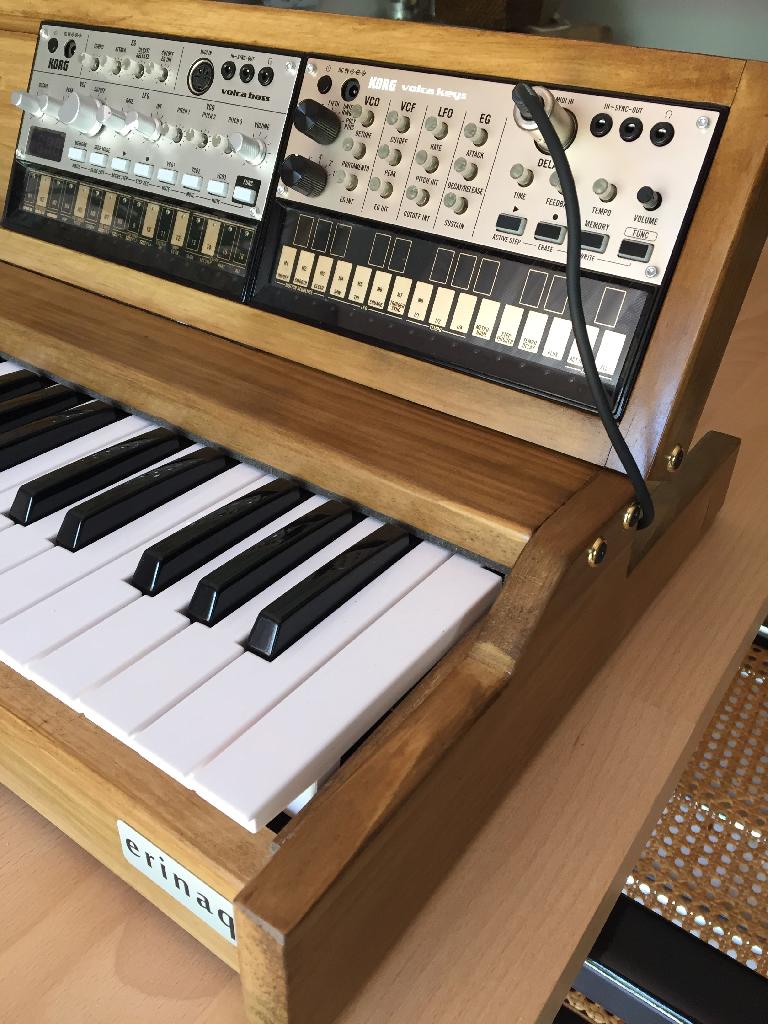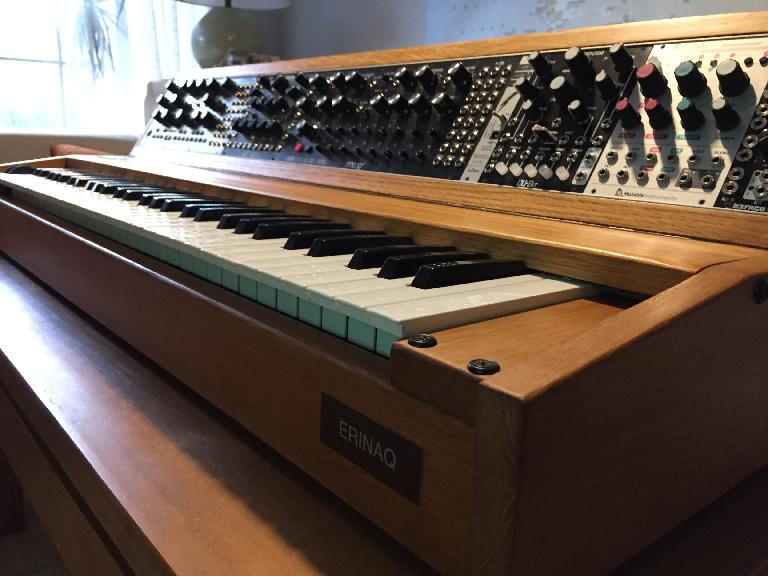 And yes, these are available for custom ordering. You just need to contact Israel directly.
We spoke to Israel about his craft. He gave us more info on the different synth controller / cases and how they were born and even commissioned by famous musicians:
"It all started when i realized i needed some solutions for some of the instruments I was using basically... I've always loved synths and wood. I wanted to put those two things together but also to add some type of solution to the typical issues of a musician...small keys...ugly and uninspiring MIDI controllers, etc.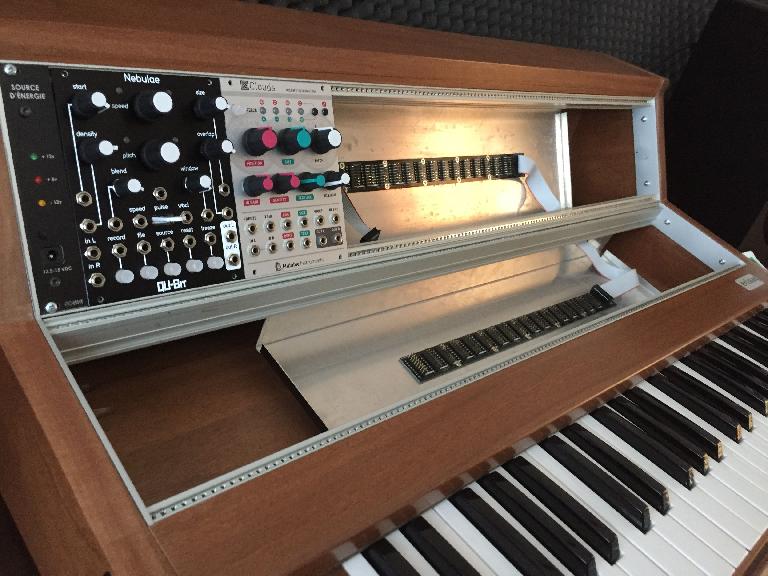 "I first made a 2 octave wooden case controller for 3 Korg volcas. The idea was incredibly well received on synth forums. So, I started to get feedback from people telling me things like 'if you make it with more keys, better wood, eurorack compatible... we would buy it'. So, I made another unit with 49 keys and people went pretty crazy for this one. I had orders from Austria, Switzerland, Belgium, USA, France, and UK.
"Then, I stopped showing pictures and taking orders until one day, I received a phone call from a well known spanish producer (David Kano) asking if I could make an Eurorack unit with premium wood and 2 rows of 3U each. I did it. The thing was massive. He loved it and I felt I was getting good at this.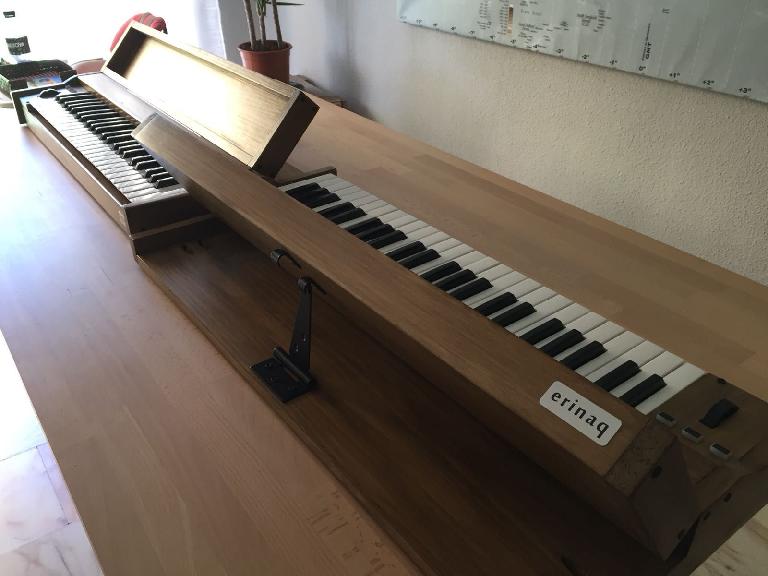 "4 weeks ago I decided to show some of the pics of these units on a forum....I had some information requests and one serious offer from Alan Hearton (a keyboard player from a progressive-rock band named Abel Ganz) that motivated me. He wanted a Premiun Oak wood, 61 key modular case based on the Minimoog Model D.
"Alan wanted to split the keyboard and use part of it for modular and the rest as a MIDI controller for VST´s on his shows. So I custom made this for him.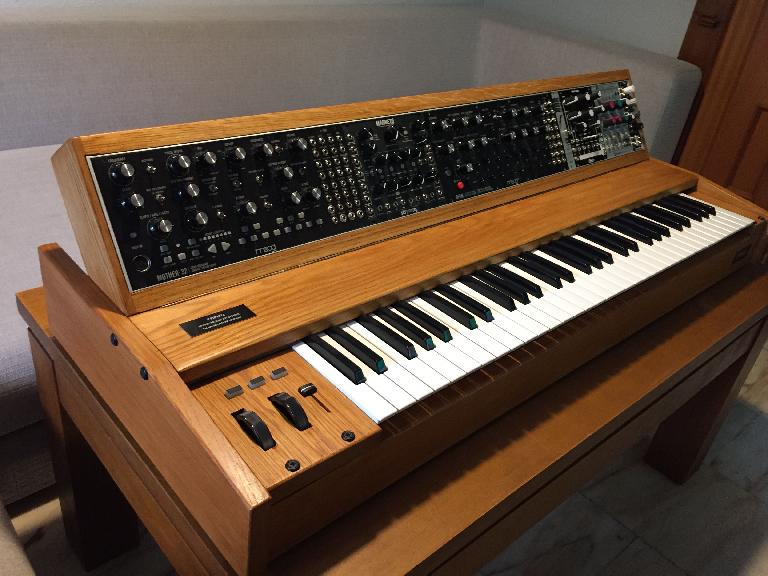 "I finished the unit a few days ago and contacted Rounik from Ask.Audio (who in the past kindly showed some of my units on the web) and told him I wanted to show this puppy to the musicians, producers, shops...this is what I'm doing now."
Israel Criado Martin is currently taking orders for musicians, synth players and producers. If you want somethig like this... or maybe something a little different contact him: