Chase Bliss Introduces LOSSY: a collaboration with Goodhertz
After teasing for a few days, Chase Bliss has released their new pedal, LOSSY.
Lossy is a pedal version of a plugin from Goodhertz. It takes the same techniques used to smoosh sound into an mp3 or a video call and lets you control them in real-time – to use their mistakes and artifacts as musical textures.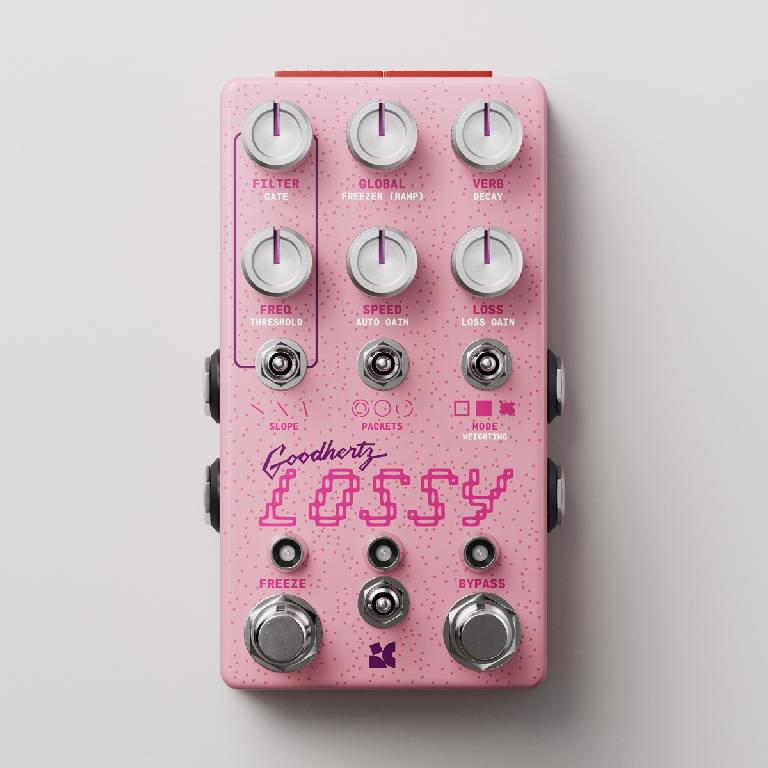 Chase Bliss Lossy
Lossy captures the special kind of degradation that happens to digital audio when it's shrunk, transferred, and compromised.

Streaming music on a 56k modem, an MP3 ripped from a CD-R, a viral video from 2007 played through a cellphone.

All the nasty and beautiful mistakes of heavily deconstructed digital audio in an easy-to-tweak real-time pedal.
Chase Bliss says: "There's really nothing else like Lossy. It's the time period it evokes, but it's also the spectral processing it uses to do it and everything that comes with that. It's one of one.

Goodhertz have been getting requests to make a pedal version for years, and even started development on one before COVID messed everything up. So we decided to work on it together.

Putting Lossy into a pedal was not copy-paste; it was actually much closer to starting from scratch (we're glad we didn't know that when we started out). But that let us dig in and see how much further we could take it."