Celldweller on 5 Favorite Vintage Music Gear & Talks New Scandroid Album
80s synthwave are back and Celldweller needed not further invitation to dive deeper into his analog synths with new project, Scandroid. Plus he reveals his 5 fave vintage audio hardware gear.
We caught up with prolific music maker and synth lover, Celldweller (Klayton), to talk about his new Scandroid music project and find out what's his personal 5 favorite vintage music pieces of audio hardware.
Celldweller's 5 Favorite Vintage Pieces of Gear
1. Roland Juno 60

I got mine for $100 at a pawn shop in Chicago in the mid 90s. The sound of this synth was so warm and fat, it was like nothing else I had ever owned.
2. Roland TB-303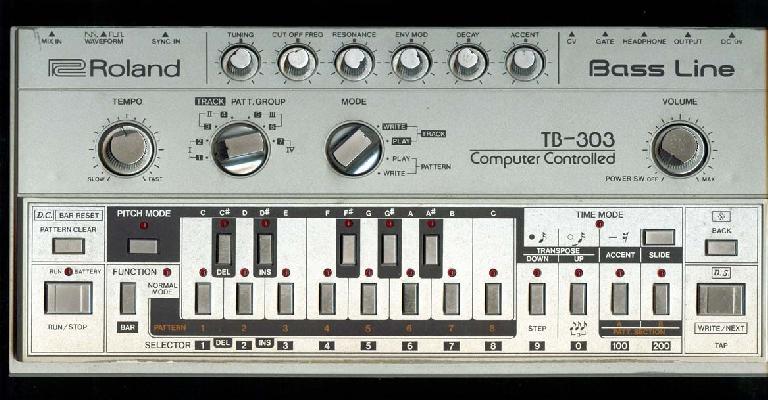 I've always loved the sound of a 303. So much of the electronic music I loved in the 80s & 90s had 303s all over it.
3. Moog Vocoder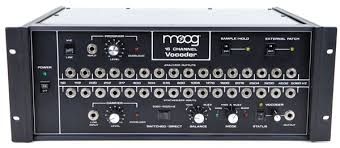 A rare beast. It does things that no software emulation was ever able to do for me and it brings me right back to the 80s every time I use it in a track.
4. Sequential Circuits Prophet 600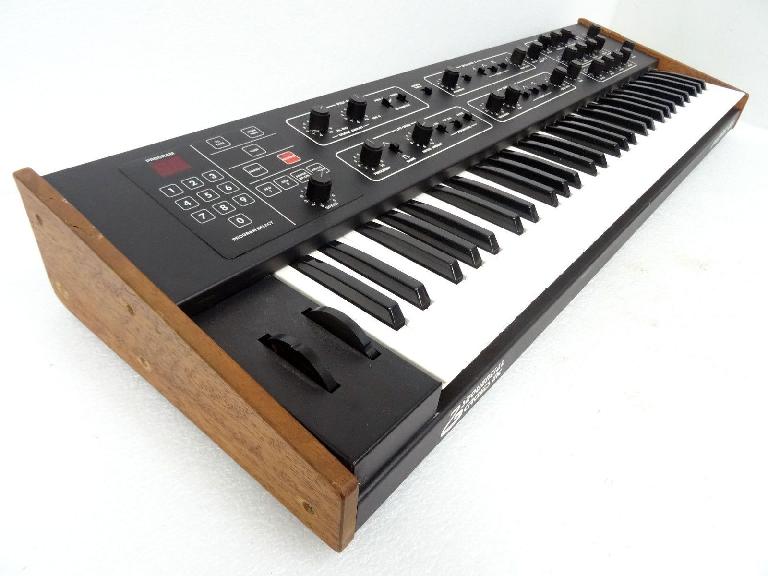 I have 2 of them and found my first at a pawn shop while I was on tour in the 90s. I was able to get harsher sounds out of it that my Juno 60 and 106—It always cut through the mix.
5. Roland System 100M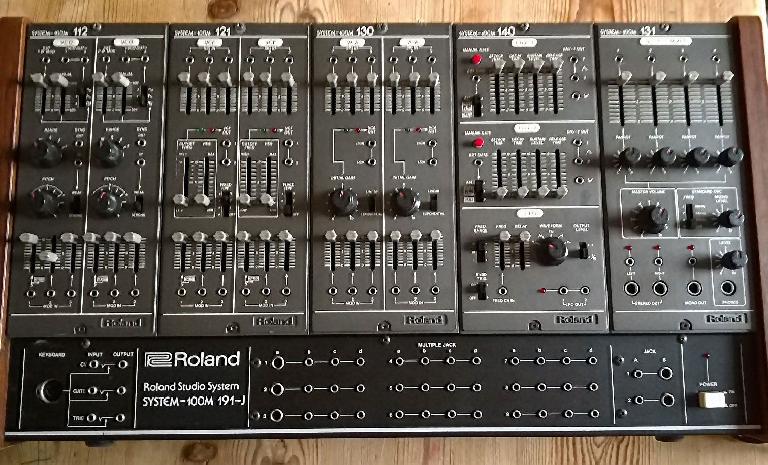 I bought mine and had it shipped from Japan. The character of the filters is very unique. As soon as you dial in a sound, you instantly recognize how much these were used in music in the 80s.
Interview with Celldweller / Scandroid
AskAudio: How did creating the new pseudonym Scandroid change the way you approached the new album differently from a Celldweller project?
Klayton: It was the excuse I've been waiting for since the 80s to approach music differently. I played in metal bands in my youth but pretty much only listened to New Wave. It was much more interesting and sonically flavorful to me compared to metal. I just didn't have the know-how or gear to produce that music back then. So I finally found a point in my career where I could justify, turning down the distortion on my guitars, throw a flanger on my bass and use a LOT of analog synthesizers. I haven't had this much fun making music in awhile.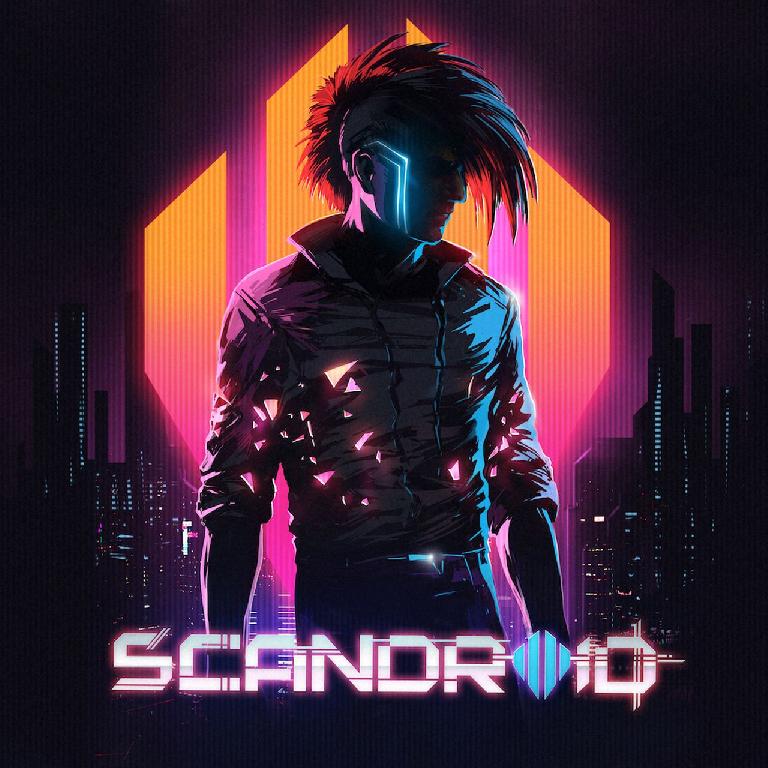 Which vintage synths feature the most on Scandroid?
There is a fair amount of Roland Juno 106 & Juno 60, Sequential Circuits Prophet 600 & Roland System 100M, a TTSH Arp 2600 clone and my Moog MiniMoog Model D from my vintage collection. I used a few newer synths like the Dave Smith and Tom Oberheim OB-6, Korg MS20 Mini & Yamaha Reface CS as well. It was great to grab a synth, dial in a sound and then record it in. Basically forcing myself to commit to a sound as opposed to a soft synth I could be tweaking up 'til the second I was doing a final mix down. This gave me a sort of forced-freedom by making me have to make sonic decisions much earlier on in the writing process and then committing to them.
Do you have a preferred sequencer to use with your synths?
I would often be sending MIDI through Cubase, but in the case of the Juno 106 & 60, I love using their built-in arpeggiators and used them quite a bit across the album. I used the Intellijel Metropolis Eurorack sequencer to drive things like my System 100M and Modular synths. It's a very musical sequencer and I generally get great results pretty quickly from it.
For the budget-conscious hardware synthesizer novice which synths and/or drum machines would you recommend?
There are so many great options today that weren't available or affordable only a few years ago. I was impressed with the Yamaha Reface CS. The Arturia MicroBrute or MiniBrute sound great and are affordable. Korg has been killing it with their volca series boxes, as well as the MS20 Mini and ARP Odyssey. As far as drum machines, I bought a Roland TR-8 and it sounds great. The truth is there are sample libraries galore that you can purchase very affordably that cover almost every drum machine known to man.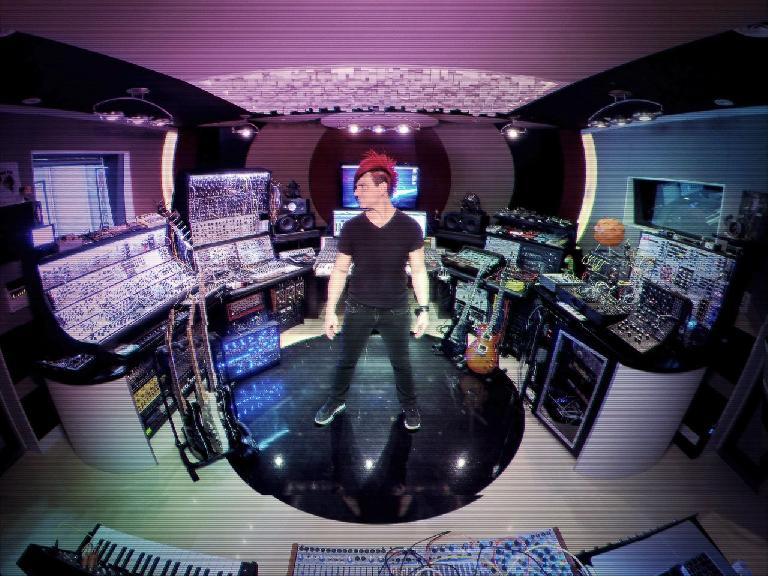 Why choose hardware synths vs. software synths?
I'm not a purist. Whatever works for the job is what I'll use, with no apologies. Using both hardware and software for so many years, there is still no question that hardware sounds better. There are some GREAT emulations that exist (for instance, Arturia has done a great job with this and I recommend getting their V collection of Soft Synths.) There is a noticeable difference in tone when you record in an actual hardware synthesizer, and that audible difference increases the more tracks of analog synths you stack up versus soft synths. Analog is a lot more work, a lot less predictable and takes up a lot more room, so in many senses it's not practical for everyone. The good news is there are so many compact, affordable and great sounding hardware synths on the market that if you have even the smallest desire to get in the game, it's very do-able.
Watch Scandroid - Album Trailer #2:
Scandroid, the modern Synthwave project from Detroit-based artist/producer Klayton, best known for his multi-genre project Celldweller, is Klayton's love letter to the 80s.
The debut, self-titled album features 15 tracks, ranging from the driving instrumental energy of "Destination Unknown," to melodic vocal tracks like "Awakening With You," "Aphelion," and "Neo-Tokyo," rounded out with the cinematic epics "2517" & "Singularity." As a child of the 80s, Klayton has also included a cover of the classic Tears For Fears song "Shout," that he has been patiently waiting to cover since he first heard the song on U.S. radio in 1985. The digital album concludes with a bonus remix from synthwave artist Waveshaper. The 72-minute album depicts themes of a cyberpunk future where humans and sentient robots struggle to find a connection in their dystopian world.
Learn synthesis techniques from beginner to advanced in the AskAudio Academy
here
.