UPDATE: Meng Ru Kuok, founder and CEO of BandLab has issued a friendly and engaging statement via the Cakewalk forums since this article was first published. Essentially, this looks to be excellent news for existing users of Sonar espescilly considering Noel Borthwick, CTO of Cakewalk, is also joining the company. Here is Meng's statement in full:
Hello everyone :-)I hope you don't mind me jumping in and writing a note to everyone here. The positive messages (with many questions of course!) have been really kind and I believe I speak for everyone on the BandLab team in saying thank you.
This community is really incredible and we're honoured to be here and to be part of building the future of Cakewalk and SONAR. We're now in the process of transition and migration of data, trademarks, build processes and other fun administrative things that are necessary when deals like this happen - but it's important for you all to know that we feel that the people in the community (especially the lifetime fans and users of the product) are the reason this incredible product has been around for more than 30 years and will live on many more into the future, so I'll try and stop in personally as much as I can to say hello and make sure questions are answered about the transition where possible. An important thing we strongly believe in is to be as open and transparent as we are able to be - once the product roadmap and more information on our plans are ready within the new establishment, you guys will be the first to know. We'll keep updating the Announcement FAQ as often as we have something to update, but I quickly wanted to address a key concern I saw in and amongst the threads so far and immediately reassure everyone that even though the suite of Cakewalk & SONAR products is now within a new company, our steadfast goal is that former SONAR owners (of all versions) will not need to spend any money to cross-over/cross-grade to the future flagship product. As you can imagine, there is some complexity in this, and I am currently personally working through all of the agreements that have a $ per unit or % dollar amount and negotiating to remove them on the go-forward to ensure this is possible. We only have 2 left to go - they are specific replaceable bits of code and are a nice to have, but hopefully this moves quickly. If it's not something that can be achieved, we'll replace them with either our own technology or work with other partners who want to be part of future releases.This may be TMI, but I thought it may be valuable for you guys to have some insight on what's already going on outside of changing passwords and rebuilding tables.
---- In other news, I'm also very happy to let you guys know that Noel Borthwick and Ben Staton will be joining our engineering team and we're actively looking for talent to expand our team further (PM if interested!). I was very fortunate to get to know Noel through the process, and as our conversations developed I was very pleased to find someone whose experience and personal vision on the world of music creation matched the aggressive one that our team has here at BandLab Technologies. It didn't hurt either that he promised to teach me jazz guitar...
With Ben, his passion for the project and personal story of joining Cakewalk from having started off as being a superfan really resonated with us and I'm very much looking foward to working with him too. We strongly believe that the best products come from thinking solely about what one would want as a user/consumer - it's a huge advantage to be one yourself. There's a lot more we'll be able to share soon, and reading through all the posts here and around the web - I've seen nothing but love (famous last words
) for Cakewalk, SONAR and the community that has supported it over the years through good times and bad.I think I'd better not say anymore, we'd rather under-promise and over-deliver, than over-promise and let you guys down.
I hope you'll give our team a chance to earn your respect and for us to make great music together for many years to come.With sincere regards, Meng p.s I will take responsibility for mistakenly coding in "Hello, Bakers"!!
It won't happen again...
You may remember the sad news back in November 2017 when Gibson brands Inc announced they would be discontinuing development of the popular, Windows-based DAW, Cakewalk Sonar. And this was after just four years under the Gibson umbrella. As you can imagine the news caused a lot of upset among long-time, passionate Cakewalk users.
Well, there's a happier side to this story. Today BandLab Technologies has acquired the complete IP and certain assets of Cakewalk Inc. from Gibson Brands. What this actually means in terms of the development of Sonar we're not yet certain. But it's great news as BandLab are highly invested in the music making and technology space and continue to innovate and push the industry forward. Stay tuned as more news about how BandLab will develop Cakewalk Sonar, or merge it into its own BandLab online DAW are revealed over the coming weeks and months.
Here's the official press release from BandLab:
SINGAPORE, FRIDAY 23 February 2018; BandLab Technologies today announced the acquisition of certain assets and the complete intellectual property of Cakewalk Inc. from Gibson Brands.
CEO of BandLab Technologies, Meng Ru Kuok said, "We are very excited to be bringing Cakewalk Inc's products into the BandLab Technologies stable. Cakewalk has been an industry leader in professional music software, delivering cutting edge technology that has empowered producers and artists alike around the world for more than 30 years. We have immense respect for Cakewalk's legacy and the incredible community of people who love the brand and rely on its products in both their personal and professional lives.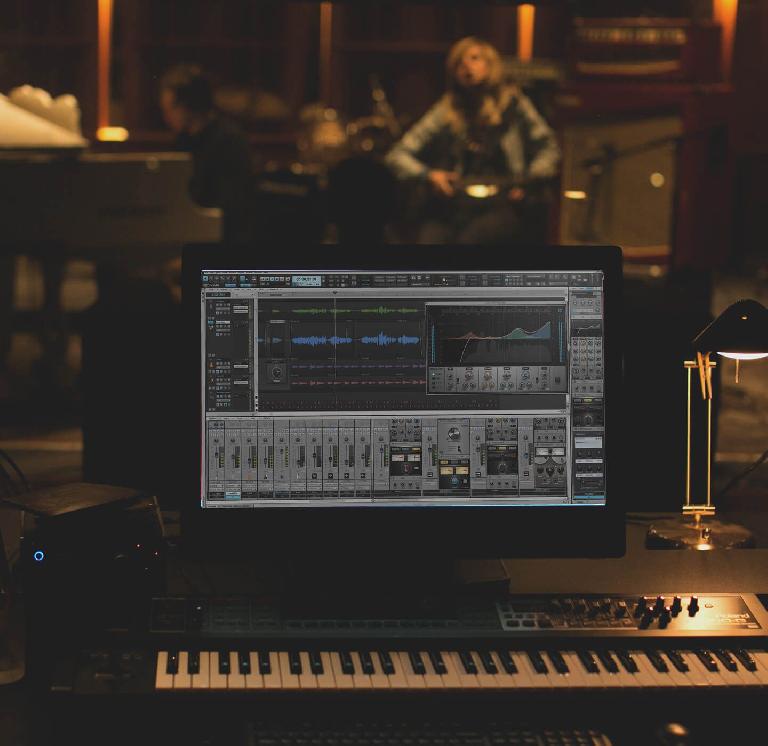 "The teams at both Gibson and BandLab felt that Cakewalk's products deserved a new home where development could continue. We are pleased to be supporting Cakewalk's passionate community of creators to ensure they have access to the best possible features and music products under the BandLab Technologies banner," he said.
The deal includes only the transfer of Cakewalk Inc.'s assets and intellectual property. No other details of the deal have been released. More information will be shared about product roadmap and future features in due course.