In the midst of a live performance, an Ableton project can easily become cluttered and confusing. Ableton's Racks are a great way to take control of your performances and simplify this to allow for easier navigating of your Ableton projects. By building up Racks and assigning multiple parameters to Macros gives you more freedom in your performances, and allows you to get a better overview of what you are doing in a live venue where jumping between different plug-ins and windows may not be viable. Let's take a look at how to build some of these Racks, and assigning them to Macros.

Step 1 '" Building a DJ Rack
Let's first create a simple DJ Ableton setup. I have created two Audio Tracks and have named them Deck A and Deck B. Deck A is set to the Crossfade Assign A, and Deck B set to the Crossfade Assign B. Now I can use my crossfader to switch between the two different decks.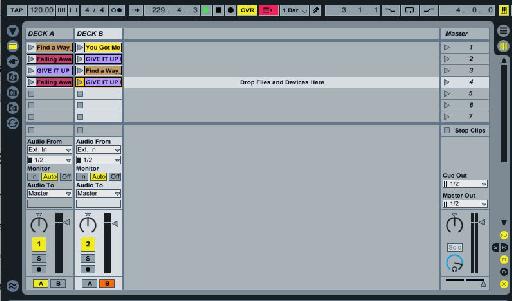 On the Master Track, add an Audio Effect Rack (which can be found under Live Devices > Audio Effects > Audio Effect Rack). Click the Show Macros button to show the Macros. I am going to assign specific effect parameters to these macros.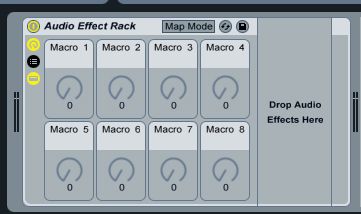 I have renamed my Audio Effect Rack to RACK FX. Drag the following effects into the '