The Buchla Music Easel is a unique and much-loved synthesizer and at NAMM 2017, Steve H caught up with the company to get a demonstration of its new Easel AUX Expander card which lets you expand the functionality of the device. Check out the video here!
What does it do?
The Aux Card offers an auxiliary modulation CV source and noise source in low range and a CV/audio oscillator source in high range that can be mixed with the noise source. The noise source also can be filtered. All these parameters are CV controllable. In low range this auxiliary modulation oscillator allows the 208's Modulation Oscillator to assume audio duties and can be used as the modulation source for a variety of uses. In the keyboard bus setting, it provides a tuning reference for your 208 or can be controlled with internal bus capable 218e keyboards.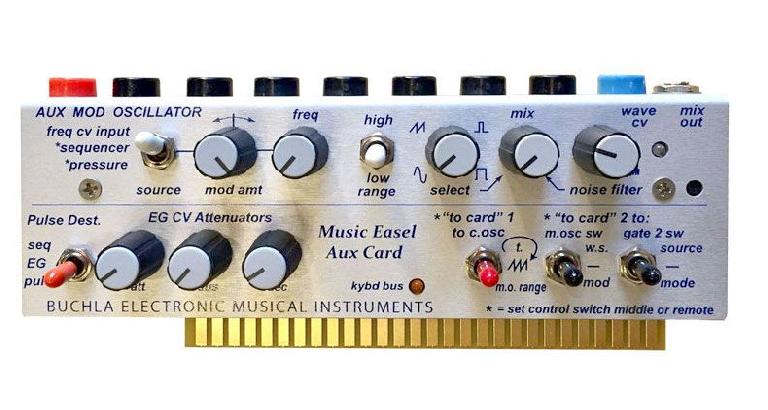 They have also given you more control with more inputs and added one more pulse input and give you a choice of switchable destinations. They also added switchable control of timbre pot and switches via the "to card" inputs already on your 208. Did you know you could CV control switch settings? Destinations include the timbre wave shape, the Modulation range, gate source, the VCA LPF mode, the Modulation wave shape and Modulation Variation.
The expander card costs $799 but availability is limited. You can read more and sign up to be notified when new stock becomes available by
visiting the website.