Dieser Freitag und Samstag BMC (in Brighton, UK) werden mit Vertretern aus YouTube, BPI, Beatport, DJ Mag, Music Week, Kobalt, Defected Records Coda, Ibiza Rocks, Back To Basics, Native Instruments, Beteiligte Management, Above
Editor's Note: AskAudio Mag will be at BMC and cover all the most interesting things we can!
Die BMC Profi Pass beinhaltet den Zugang zum BMC Event-Networking Community, die nun auf dem Desktop, Tablet, iOS und Android-Geräte verfügbar ist. Benutzer können einen Business-Profil zu erstellen, um herauszufinden, wer teilnimmt, Plan, die Kontakte zu treffen und zu lokalisieren Potential Anschlüsse, nach und fügen Sie, Dir den gesamten Lautsprecherprogramm und Ausstellerliste sowie Erstellen und Bearbeiten einer persönlichen Zeitplan für die zwei Tage und drei Nächte.

Panel Themen für dieses Jahr umfassen die Musikindustrie, darunter die neuesten Entwicklungen im Streaming-Publishing (und Monetarisierung), zu leben, den digitalen Rundfunk, legal, Synchronisierung, Social Media, die DIY Route (für Künstler und Labels), Ibiza, und darüber hinaus.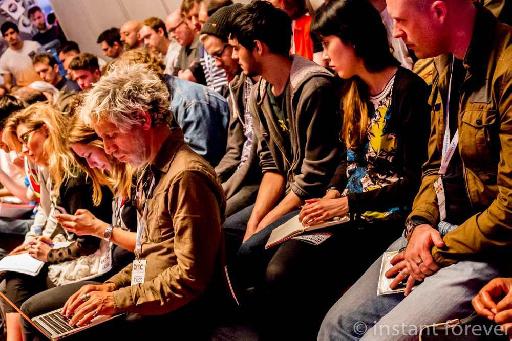 Die BMC Academy Programm wird mehr als 30 Meisterkurse und Vorträge zu halten. Von einigen der branchenweit führenden Persönlichkeiten geliefert, die Akademie-Programm wird Gastgeber und Diskussionsteilnehmer aus YouTube, Beatport, JFB, Ableton, die Hydra, Hypercolour, Anjunabeats, PRS, Krankenhaus, Rebekah, Loopmasters und vieles mehr willkommen zu heissen.

Terry Weerasinghe, Vice President of Music Services bei Beatport, hat bestätigt, theyll laufen eine Beatport UK Label Seminar an BMC Professional (ein geschlossener laden einzige Veranstaltung). Für die Academy Programm, Weerasinghe wird ein Q läuft
YouTubes Academy Workshop wird von der companys Audience Development Strategist, Olga Golab gehostet werden. Der Workshop wird Themen wie, wie man Videos zu optimieren, fahren mehr Betrachtungssitzungen und wie Teilnehmer behalten decken.

Mit einer Ausstellungsfläche von 60 Aussteller und eine Vielzahl von exklusiven Tech und Künstler Vitrinen, auch über BMC einige der größten Namen in der DJ und professionelles Audio Equipment, darunter Allen
Exklusiv bei BMC ist die erste Gelegenheit in Großbritannien, hands-on zu erhalten mit Novations neueste Produkt der Launchpad Pro. Novation wird außerdem eine intime Tech Showcase mit Paul Hartnoll, früher die Hälfte der bahnbrechenden elektronischen Tanzmusik-Duo, Orbital. Neu für 2015 ist Novations Breakfast Club in The Marwood am Samstag, 6. Juni (in der Nähe zu dem Dome). Von 9 Uhr theyll haben Speck Sandwiches und Kaffee im Anschlag, ein DJ von Eagles Für Hände gesetzt, einige Synths für BMC-Pass-Inhaber zu spielen und Novation Goodies für die Frühaufsteher.
Besucher Abletons BMC Academy werden in der Lage zu überprüfen, Live 9 und Push in der Gesellschaft von Ableton Certified Trainer und erhalten kreative Einsichten und Inspiration von Künstlern über eine Reihe von Workshops und Panels einschließlich Dennis DeSantis, der da sein wird, um eine Ableton Panel Gastgeber neben Evil Nine, Alex Banks und Max Wheeler. Außerdem kommen sie am Samstagabend für Ableton Presents: Brighton Artist Showcase in Zusammenarbeit mit Ableton Brighton Benutzergruppe @ the Tempest Inn

BMC Bildungspartner sind Ableton, Native Instruments, Focusrite, Novation, Audio Technica, und Pioneer DJ. Alle diese Marken werden Haltevitrinen, während Native Instruments laufen zwei Vitrinen auf einer Führung, um das Erstellen und Durchführen von Live mit Stielen mit Prime Cuts und ausschließlich für BMC-Pass-Inhaber die Möglichkeit, ihre Hände auf Vorbauten zu bekommen, in der NI KONTROL Raum, wo sie können Sie ganz nah und persönlich mit all dem Kit.
Bildungseinrichtungen werden durch BIMM, Point Blank, SAE, New Bucks Uni, Northbrook College, Zugang zu Musik, Guildford ACM und DV8 vertreten.
Die ausgedehnten nächtlichen Veranstaltungen in ganz Freitag und Samstag begrüßen die Gleichen von Dave Clarke, Steve Lawler, Tom Demac, Nick Hoppner, Alex Banks, Max Wheeler, Wiggle, C-Seele, Robert Owens, SEFF, Phil Kieran, Rebekah, Ralf Kollmann , DIY, Alex Arnout, A Skillz, Evil Nine, Back To Basics, JFB, und viele mehr.
Die Veranstaltungen finden in der ganzen Stadt zu nehmen, mit Clubs und Locations involviert, einschließlich der kürzlich eröffnete Patterns, Stadtviertel, The Tempest Inn, The Arch, The Hub, und darüber hinaus. Zugang zu Musik wird die erste offizielle BMC Under 18s Partei, Audio Aktive und Soundcity vorliegenden aufstrebende Talente Schaufenster an der Nabe sowohl kostenlose Veranstaltungen, sowohl Academy und Professional Passinhaber was die Konferenzen Position als die einzige Art von elektronischer Musik Ereignis, das für Studenten bietet Host und die nächste Generation von kreativen und Business-Talent.

Über die Freitag und Samstag, mit einigen der Vernetzung Veranstaltungen statt ab dem Nachmittag, diese Ereignisse frei, BMC Professionelle Passinhaber werden auf einer first come, first served. Alle Einzelheiten zu beiden Kategorien Pass folgt unten: