Blue Order is a tiny hardware synthesizer created using a Raspberry Pi, SoundFonts and a bit of Python too. Most of all this DIY synth has an impressive range of sounds.
This 8 minute video shows the Blue Order Raspberry Pi synthesizer in action.
The video is low-res, but you can get a good idea of what you can do with a Raspberry Pi, Python, soundFonts (available via the net). The keyboard you'll see if the AKAI MPK Mini MIDI controller that supplies the arpeggiations.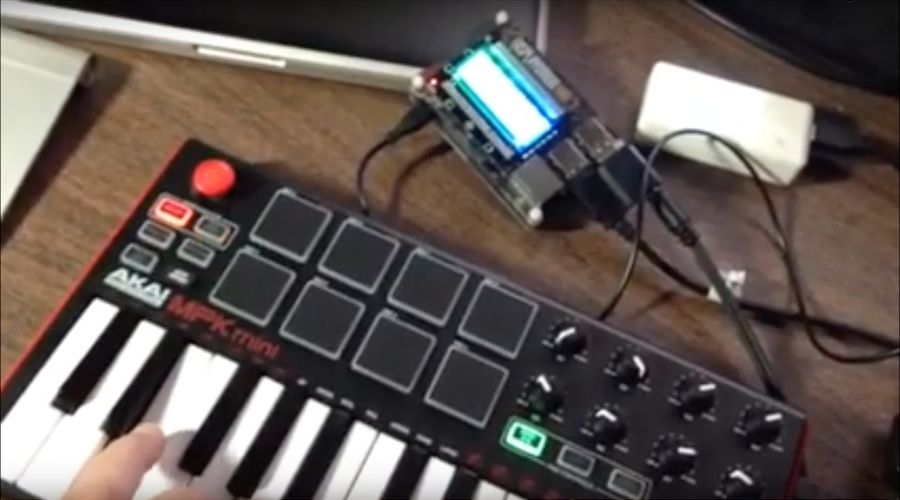 Joshua tells us that the synth is essentially four different sound fonts that have been "mashed together" and "optimised by some open source Linux tools".
We say, long may the DIY synth revolution, especially when you can get bass sounds this fat (3:50) and such a versatile range of sounds.