(Westlake Village, CA 23 de junho de 2015) Blue Microphones anuncia a Bottle Rocket Mic Locker , um sistema original que caracteriza o aclamado Stage One Bottle Rocket, sólido microfone condensador estado, juntamente com quatro of Blues cápsulas intercambiáveis ​​clássicos que representam os sons mais emblemáticos mundos. Bottle Rocket Mic Locker permite acesso rápido a uma paleta enorme de possibilidades para qualquer tipo de gravação vocal ou instrumento. Alojados em um caso de casca dura SKB design personalizado, a Bottle Rocket Mic Locker proporciona o poder final para escolher os sons de microfone direita para inspirar suas sessões de gravação.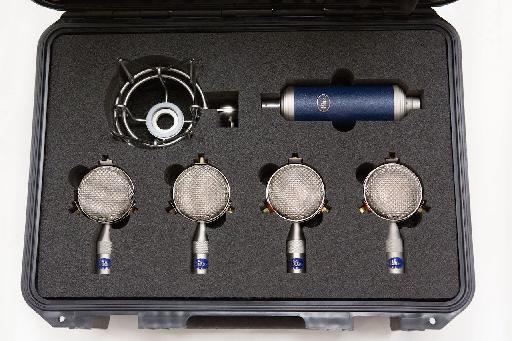 Bottle Rocket do Blue Microfone Mic Locker.
Com a nossa nova oferta, você pode investir em um único microfone, ainda têm o poder criativo e flexibilidade sonora de todo um armário mic, disse John Maier, CEO da Azul. Você pode facilmente trocar e audição as cápsulas diferentes para combinar com sua voz cantores, ou faixas de camada de sonoridade mais rica mistura tudo com um pacote portátil que você pode levar para qualquer sessão de gravação.
A fundação da garrafa Rocket Mic Locker é Azuis Bottle Rocket Estágio Um microfone, um Classe-Um microfone de estado sólido discreto construído à mão, que apresenta excepcionalmente baixa auto-ruído. E com uma clareza de som excepcional, proporciona precisão as nuances das diferentes cápsulas intercambiáveis ​​(conhecidos como Tampinhas) para qualquer aplicativo de gravação de estúdio. Bottle Rocket Mic Locker também inclui quatro Caps Garrafa, cada entrega a sua própria inspiração sónica:
B0 Bottle Cap sedoso presença, prorrogado

B6 Bottle Cap calor clássico, maior do que o som vida

Tampa de garrafa B7 médios detalhados do vintage com presença arejado

Som Cap Bottle B8 cristalina com detalhes incríveis
Cada um dos quatro cápsulas são hot-swappable, tornando o processo de audição mics mais rápido e mais fácil. Os garrafa Rocket cápsulas Mic Locker não só fornecer uma assinatura sonora distinta quando utilizado individualmente, eles também se complementam para criar camadas, gravações bem equilibradas.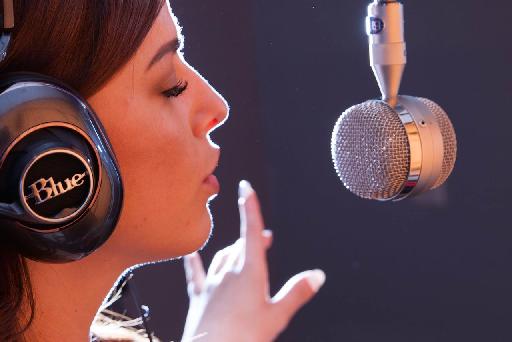 The Blue Microfone Microfone Bottle Rocket em uso.
O sistema vem alojado em um caso SKB hard-shell estrada-pronto, completo com microfone, quatro cápsulas e shockmount. Engarrafador Foguete Mic Locker (MSRP $ 1699,99) está disponível em Sweetwater, Hal Leonard, Compass completa, Ametron, Front End áudio e outros varejistas azuis autorizados em todo o mundo. Para obter mais informações, visite www.bluemic.com/miclocker .