(Westlake Village, CA '" June 23, 2015) Blue Microphones announces the Bottle Rocket Mic Locker, a unique system featuring the acclaimed Bottle Rocket Stage One, solid state condenser microphone, along with four of Blue's interchangeable classic capsules representing the world's most iconic sounds. Bottle Rocket Mic Locker allows fast access to a huge palette of recording possibilities for any vocal or instrument type. Housed in a custom-designed SKB® hard shell case, the Bottle Rocket Mic Locker delivers the ultimate power to choose the right mic sounds to inspire your recording sessions.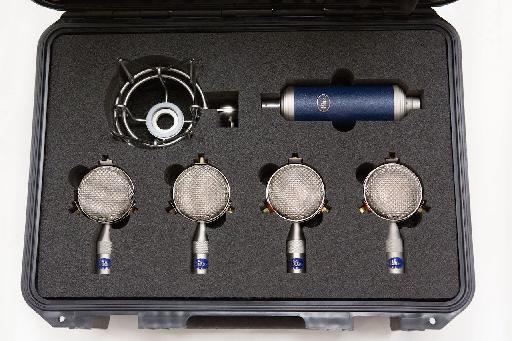 Blue Microphone's Bottle Rocket Mic Locker.
'With our newest offering, you can invest in a single microphone, yet have the creative power and sonic flexibility of an entire mic locker,' said John Maier, CEO of Blue. 'You can easily swap out and audition the different capsules to match your singer's voice, or layer tracks for richer sounding mixes '"all with one portable package you can take to any recording session.'
The foundation of the Bottle Rocket Mic Locker is Blue's Bottle Rocket Stage One microphone, a hand-built Class-A discrete solid-state microphone that features exceptionally low self-noise. And with exceptional sonic clarity, it accurately delivers the nuances of the different interchangeable capsules (known as Bottle Caps) for any studio recording application. Bottle Rocket Mic Locker also includes four Bottle Caps, each delivering its own sonic inspiration:
B0 Bottle Cap '" silky, extended presence

B6 Bottle Cap '" classic warmth, larger than life sound

B7 Bottle Cap '" vintage detailed mids with airy presence

B8 Bottle Cap '" crystal-clear sound with incredible detail
Each of the four capsules are hot-swappable, making the process of auditioning mics faster and easier. The Bottle Rocket Mic Locker capsules not only provide a distinctive sonic signature when used individually, they also complement each other to create layered, well-balanced recordings.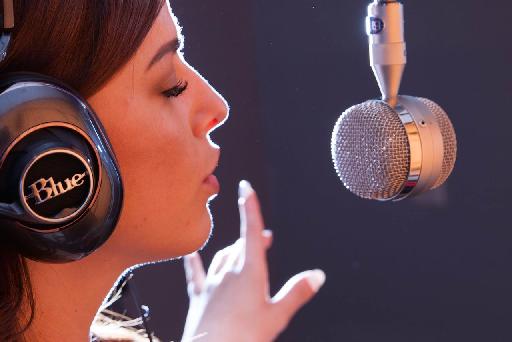 The Blue Microphone Bottle Rocket Microphone in use.
The system comes housed in a road-ready SKB® hard-shell case, complete with microphone, four capsules and shockmount. Bottler Rocket Mic Locker (MSRP $1699.99) is available at Sweetwater, Hal Leonard, Full Compass, Ametron, Front End Audio and other authorized Blue retailers worldwide. For more information, visit www.bluemic.com/miclocker.