Blocs Wave for iOS, the simple and beautifully designed app for making and recording new music, is now free to download on the Apple app store. Two extended features, 'Slicer' and 'Audio Import', are now available as In-App Purchases. These let you chop up and play with your sounds, and bring in your own samples.
For new and pro music makers alike, Blocs Wave offers unique ways to combine pro-sounds to build up original musical ideas. For performers, Blocs Wave can also be used as a real-time loop recording tool that can record and capture your ideas on the go.
The free option also lets you tweak and edit your sounds, and then build on your ideas to create more advanced musical sections. For advanced users, the tempo can be changed in real time. With Ableton Link and Ableton Export, Blocs Wave can be your go to music app on either iPad or iPhone.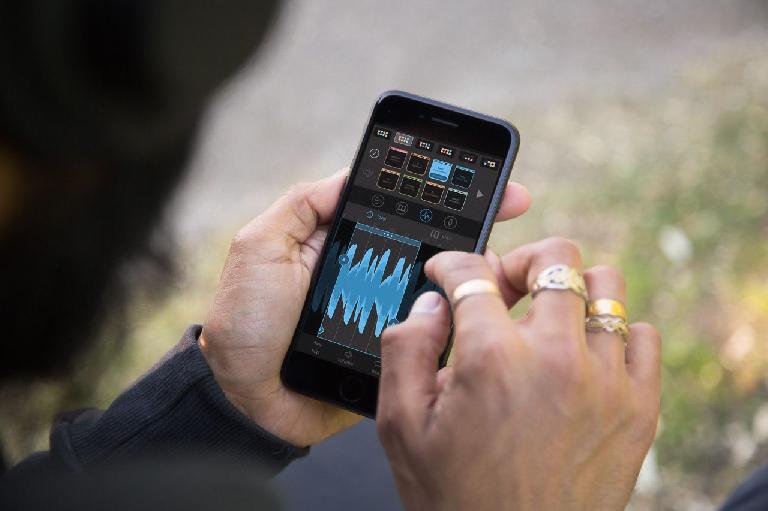 Watch the video where music creator Suren Seneviratne, otherwise know as @MyPandaShallFly, shares his creative process when approaching music creation on-the-go.
Get Blocs Wave for free in the App Store
https://itunes.apple.com/us/app/blocs-wave-make-record-music/id1085697317?ls=1&mt=8
What about users who have already purchased Blocs Wave?
Don't worry. Existing users will keep the pro-features, Audio Import and Slicer at no additional cost. More information on the changes for existing users can be found here: http://blocs.cc/blocswave_freemium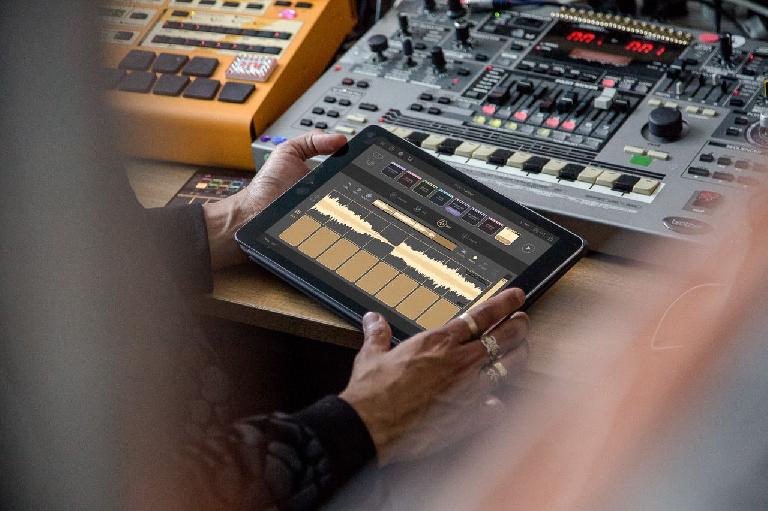 Key Features
Designed for iPad and iPhone
Combine 8 sounds simultaneously per section
6 sections let you build bigger ideas
6 soundpacks included (nearly 300 loops) plus more free packs in the store
Slice* and Loop modes to rearrange, and tweak your sounds
Discover, Soundpack, User and Type browser modes
Expand your soundpack library with new soundpacks, updated weekly
Export your music - Create a mixdown or export individual tracks
Send to Launchpad - Easily send your projects to Launchpad for iOS
Download on-the-move - Optimised for 3G/4G mobile networks
3D touch enabled on iPhone 6 Plus - Preview sounds and waveforms
Use any purchased Launchpad soundpacks in Blocs Wave
* In-App Purchase
Advanced Key Features
Real-time stretch engine - Change tempo at any time
In-key system - Helps keep you in key at all times (Minor)
Low-latency recording - Ideal for live looping
iPad Pro support - Optimised to use the entire iPad Pro screen
Import* and export from iCloud, Dropbox, AudioCopy, AudioShare, Mail, 'Open-in', Airdrop and more
Import multiple files at once via other apps (e.g. AudioShare)*
User sound library management - Manage your sounds
Batch export your pads as a .zip file
Record and monitor using most USB audio interfaces
Audiobus, AudioCopy and hardware input and outputs supported
Ableton Link support - Jam in sync with other apps, including Ableton Live
Ableton Export support - Easily send your project to Ableton Live
Bluetooth speaker support
* In-App Purchase
Pricing : Blocs Wave - Free to download (with In-App Purchase Pro-Features), Slicer feature - $3.99,£3.99, €3.99, Audio Import - $5.99, £5.99, €5.99
Web : http://blocs.cc