Great news for owners of ROLI's innovative Blocks hardware and software (read our review here) - a new app for iPhone and iPad that lets you edit their settings independently. Block Dashboard lets you make realtime configuration changes of your ROLI blocks without the need of a computer. Here's what the developer, Christophe Tornieri, told us about it.
"The application is basically a stripped down version of the OS X ROLI Dashboard for iOS. It provides almost the same feature set. You can configure several blocks at the same time and the application can run along with other music applications (like Korg gadget, GarageBand...). The only limitation concerns the programs you can load on the Lightpad blocks. Currently you can only load the default note program. That is a limitation due to the way littlefoot programs are working (ROLI will change that in the future). The UI is quite simple and basic but it's easy to use."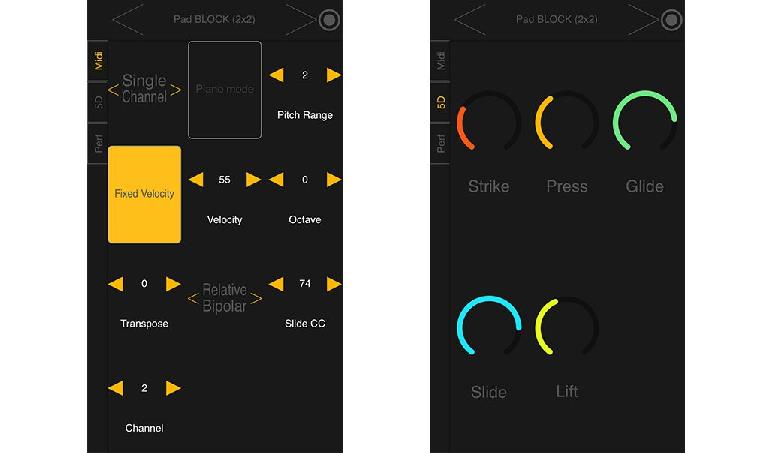 Features
Support ROLI Lightpad Block M, ROLI Seaboard block and ROLI Seaboard rise
Support multi connected devices at the same
Run in parallel with other music applications (lets you control the settings of your blocks while playing software synths)
Support MPE/Single/Multi mode
Support changes of midi channel
Support changes of midi CC associated to each dimension
Support configuration of the sensitivity of each dimension (strike, press, glide, slide, lift)
Support Scale and Chord modes
For ROLI Lightpad block only: support loading of the default littlefoot note program, choice of the block mode (5x5, 4x4, 3x3, 2x2 grid).