You may remember how impressed we were with the Blipblox when it was first announced - a synthesizer aimed at children but with a surprisingly complete feature set. That was a few months back, but today the company behind Blipblox has announced its availability for pre-order on Indiegogo.
ABOUT THE BLIPBLOX
The Blipblox - a fully featured synthesizer and beatbox packaged in a simplified child-safe design.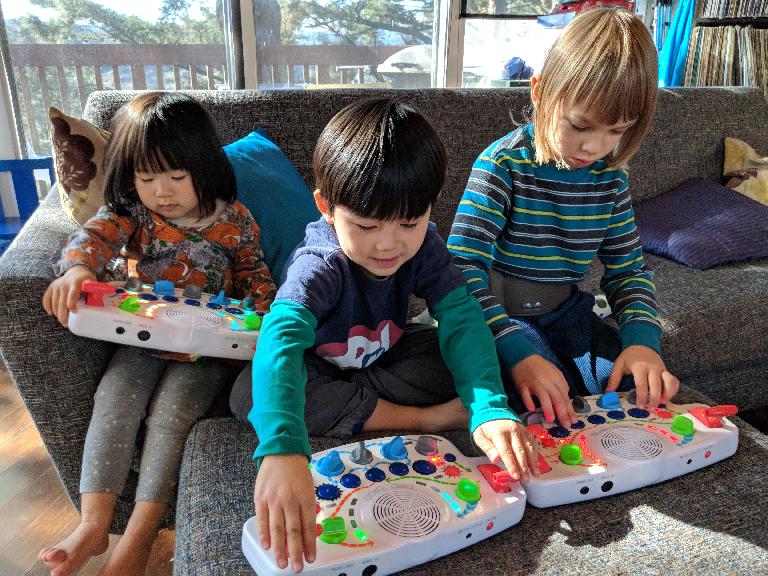 Large, colorful knobs and buttons are easy-to-use while a synchronized LED light show makes music play fun. Safety elements protect children as young as 3 years old. Features such as MIDI input, Audio output, 8 unique oscillator schemes, integrated drum machine, a filter, LFOs, envelope generators and special performance modes make it ready for professional music production. Built-in sequencer loaded with hundreds of unique melodies is the foundation for an endless palette of new sounds making the Blipblox fun and captivating for everyone!
Spend time exploring the new sounds, or dig deeper using the included Blipblox Learning Toolbox to learn the signal path and master the professional-level synthesis engine.
KEY FEATURES
Kid-friendly & kid-safe.
Ÿ Colorful knobs & buttons are easy for little hands to twist & press.
Ÿ Multi-color LED light show is synchronized to the music.
Ÿ Durable plastic design is drop & splash resistant.
Ÿ Algorithm & system flow learning provides STEM experience beyond music play. Ÿ "Active capture" knobs & buttons so little hands can't remove them.
Ÿ Powered by batteries or AC adapter.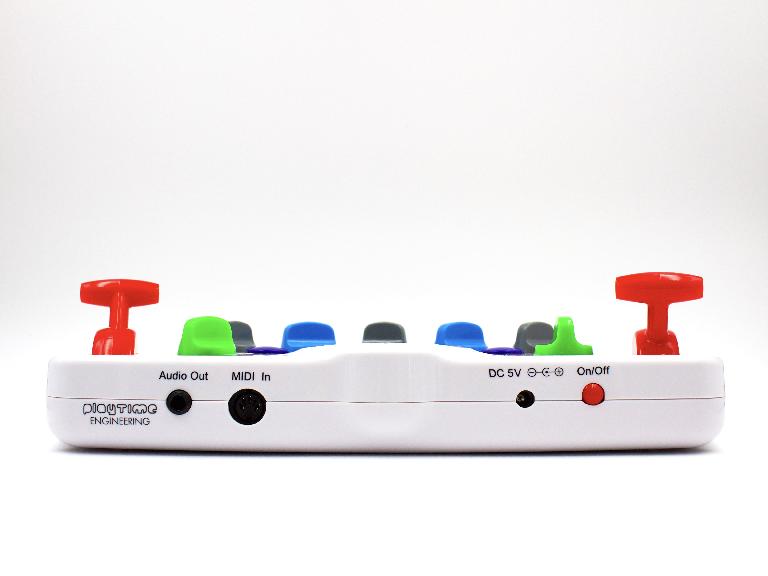 Professional features
Ÿ MIDI input for an external keyboard or sequencer controller. Ÿ Eight unique oscillator modulation schemes.
Ÿ One Low Pass Filter.
Ÿ Two Envelope Generators.
Ÿ Two LFOs.
Ÿ 3-in/3-out modulation matrix.
Ÿ Performance Mode optimizes device display for music production. Ÿ Audio Output jack.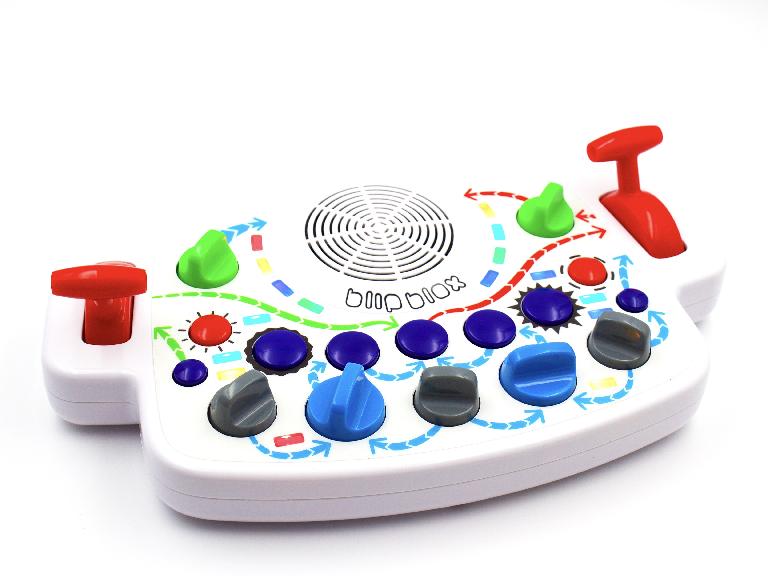 ŸNo music experience needed! Have fun just exploring the new sounds, or dig deeper to learn the signal path and master the synthesis engine.
Ÿ Built-in sequencer comes loaded with hundreds of unique melodies to explore.

Ÿ Integrated drum machine.

Ÿ The fun of sound synthesis in a simplified, child-safe, low-cost device.
You can also check out our video of the unit from NAMM 2018: https://ask.audio/articles/namm-2018-video-blipblox-synthesizer-for-kids