Waves has started its Black Friday sale early with a hefty discount on Bass Slapper, its funktastic slap bass software instrument. Normally $69, it's available for just $29 for a limited time.
Waves Bass Slapper lets you recreate on your keyboard the realistic nuances of a dexterous bass player, with complete control over every note and articulation, including thumbing, popping, hammer-ons, pull-offs, open strings, legato sounds and dead notes.

Bass Slapper includes the world's most extensive sample library of special bass guitar sounds, with slides, left- and right-hand mutes and harmonic strums. The instrument's intuitive position and articulation controls let you determine precisely where to play on the fretboard, when to switch strings, which strings to thumb or pop, and more.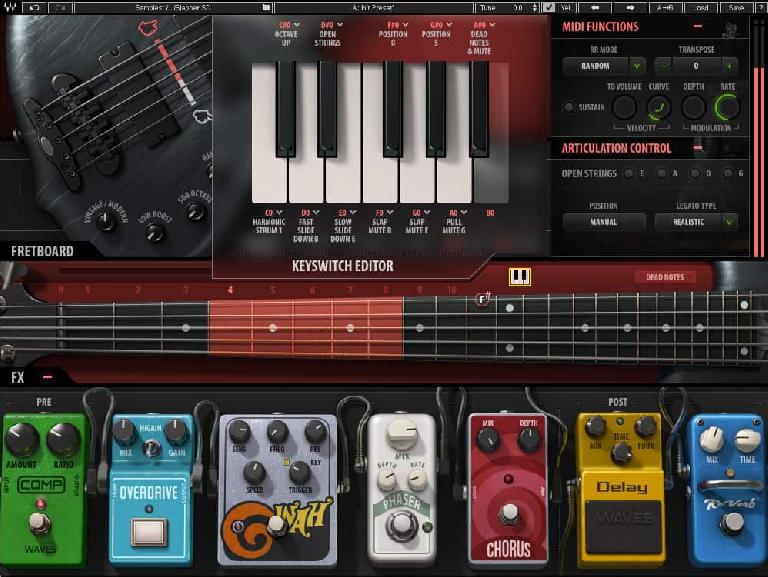 For endless tonal possibilities, Bass Slapper features studio-grade stompbox effects, detailed tone controls from vintage warmth to modern punch, and your choice of clean DI or authentic amp sounds.
Features
The world's most extensive slap bass sample library
11 interactive playing positions with automatic string switching
Full 5-string articulations: thumbing, popping, mutes & more
Real-time MIDI controls
Customizable Keyswitch Editor
Studio-quality effects & authentic amp simulation
Detailed tone controls with 4-band EQ, sub octave, low boost
Authentic amp & clean DI tones
Plugin or standalone instrument
NKS-ready for NI Komplete Kontrol and Maschine