CYBOTRON 'Alleys Of Your Mind' (Deep Space, 1981)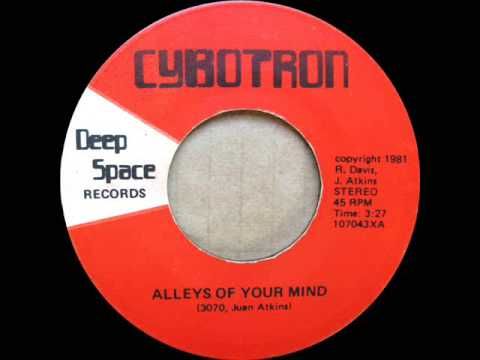 Alleys of your mind
Cybotron was part of the early evolution of techno music. Cybotron was the first musical outlet of techno pioneer Juan Atkins. Cybotron consisted of Juan Atkins, Richard "3070" Davis and guitarist John "Jon 5" Housley. Based in Detroit, the group's music was primarily made with synths and drum machines. Their debut single "Alleys of Your Mind" was released on Juan Atkin's own label Deep Space Records. The lyrics of 'Alleys of Your Mind' and overall vibe of the song may have been written to capture the spirit of the Detroit, which was in transition. Cybotron used technology and music to express what was happening in their city and created a new genre at the same time.
LFO - LFO (Warp, 1990)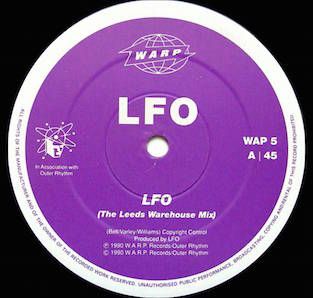 LFO
LFO consisted of the duo of Mark Bell and Gez Varley who connected when they enrolled together in the same graphic design course. Inspired by Chicago's Trax Records, Detroit's Transmat and an appreciation for acid house, they quickly began working on tracks together. One of their first tracks was called 'LFO', (which stands for low frequency oscillator) and this song gave the group their name. LFO became one of the tracks that persuaded Sheffield's Warp Records to sign the group and it was their premier single released on the label. No one was ready for what would happen next; the track exploded onto the UK pop charts and became a massive dance floor anthem.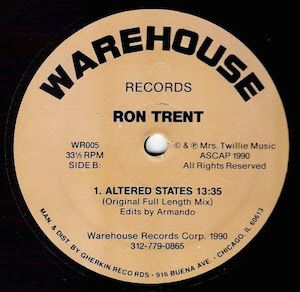 Ron Trent Altered States
Ron Trent is an American producer and DJ, from Chicago, Illinois. He recorded the track 'Altered States' while in high school and released it on Armando's Warehouse Records in 1990. Warehouse Records is one of the most important labels in the history of house music, but ironically "Altered States" became a hit within the techno scene. Following its release, Ron Trent began to work with Detroit producers before founding his own label, Prescription Records in 1993.

Jetstream – Seriously (F.U.S.E. remix) (Definitive Recordings)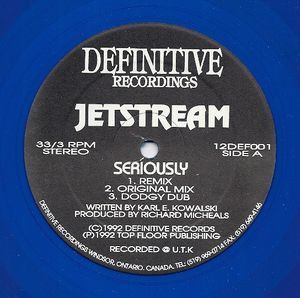 Jetstream
Here is a little known gem that more should know about. Released in 1993, Jetstream (aka Karl E. Kowalski) released only a single record on Definitive Recordings, a label that was a joint venture of Richie Hawtin, John Acquaviva and Karl Kowalski himself. The F.U.S.E. Remix (one of Richie Hawtin's aliases) is a treasure and thanks to Beatport is still available.
https://pro.beatport.com/track/seriously-f-u-s-e-remix/17856
Baby Ford - Monolense (Ifach, 1994)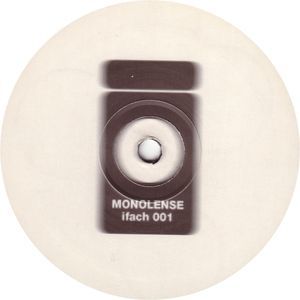 baby ford
Baby Ford is a prolific recording artist who was born in Lancashire, England. He had many early hits and created acid house tracks. He later moved towards a minimal analogue sound. Monolense was written and produced at the Ifach Studio in London, UK by Ian David Loveday (who has passed away) and Peter Ford (Baby Ford).
In Sync - Storm (Irdial, 1992)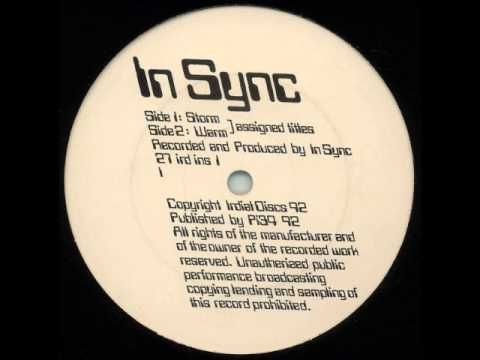 Storm
Lee Purkis (In Sync) was one of the first DJs to promote techno music in the UK. In the late 1980s, he travelled to Detroit and Chicago to find records that were not available to British DJs. (These were back in the days before Beatport!) In Sync's classic track Storm was released on Irdial Discs, a label which still exists today. Interestingly enough, Irdial has released their entire catalogue under the Free Music Philosophy; listeners can hear all of the work on their label for free on the www.irdial.com website.
Watch & Learn how to DJ using NI Traktor DJ
HERE
.