Factorsynth by Isotonik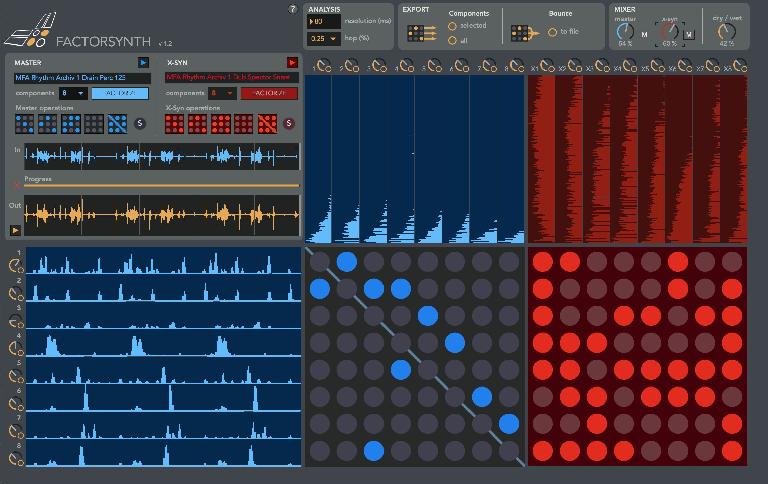 Machine learning was a major buzzword in 2018, and it found its way into studios all over, whether via iZotope's assistant algorithms or tools like Factorsynth. Analyzing clips to divide them into discrete spectral and tempo-based segments, Factorsynth is unlike any effect or instrument out there.

Once a clip has been analyzed into its frequency and timing components, it can be edited to remove specific notes or tones, remixed and completely rearranged, fully randomized, or hijacked to create complex textures – all via an intuitive matrix editing grid system. Load a second clip to perform bizarre cross-synthesis with otherworldly results. Devices often claim to be a "new class of audio tool", but Factorsynth truly lives up to the boast.
Price: £44
ESQ by K-Devices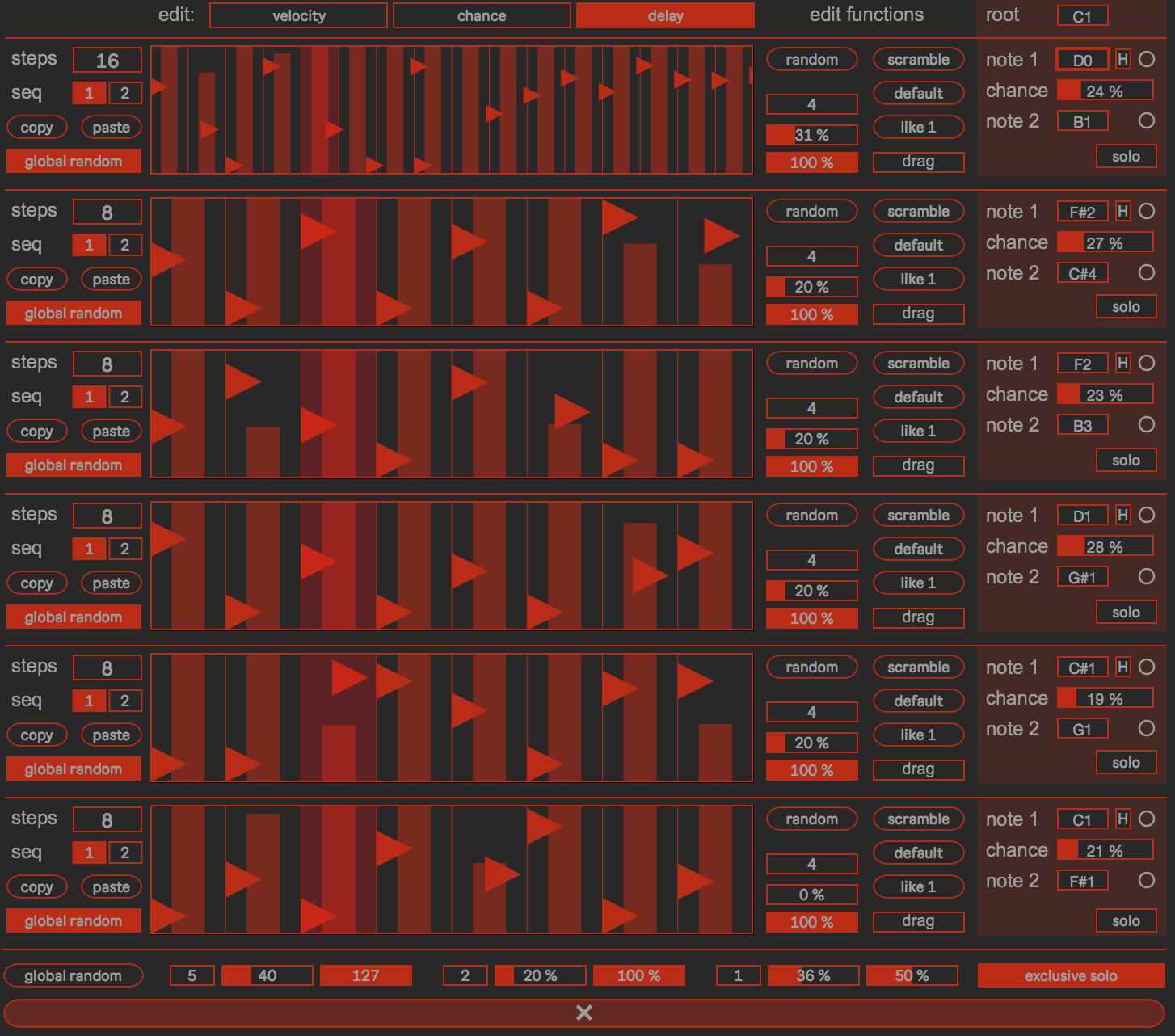 K-Devices have made a name for themselves with powerful randomization-based MIDI and Audio Effects. Part of their OOG ("Out Of the Grid") bundle, ESQ is a dedicated drum sequencer with all the generative features you could ask for. Six discrete sequences can each have their own length, and trigger one of two selected MIDI notes depending on a probability control. Each sequencer lane can of course have its own length, and contains a pair of sequences.

It's easy to randomize each sequencer track independently, or randomize all of ESQs sequencers simultaneously – though individual layers can be exempted from global randomizations should you require an anchor or two. Each drum lane can be edited for Velocity, Chance of occurrence, or offset Delay.

Where ESQ gets really interesting is in the device view, where a number of audio-based effects can control each sequencer lane via dynamics controls including Ratio, Shift, Bend, and Comp. Throw in an overall tempo Ratio that can be automated for double or half-time edits – and elastic transformations between – and this polyrhythmic powerhouse rapidly provides previously unthinkable patterns to drive any Drum Rack or MIDI kit of your choosing.

Melody Sauce by EvaBeat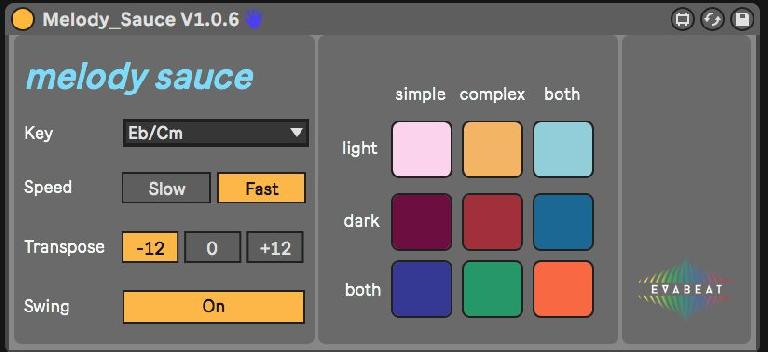 Don't let the deceptively simple interface fool you: Melody Sauce is a powerful tool. Stuck in a rut? Based on painstaking algorithmic research, you can easily generate new MIDI clips by selecting a root key, a Speed (Fast or Slow), a transposition setting, and, if desired, Swing – though that could always be applied later via Groove Pool. Then a 3 x 3 grid lets you choose between variants of complexity: Simple, Complex, or Both along the horizontal axis, and Light, Dark, or Both – corresponding roughly to Major or Minor key – along the vertical axis. Click one of the nine grid category boxes and out comes a new MIDI clip! Though it may seem a tad simplistic for those well-versed in music theory, and the resulting MIDI clips need a touch of editing or two, there's no question Melody Sauce provide an expressway to new musical ideas for users of any level.
Noland II by Max for Cats

Every year, we see all manner of new virtual synthesizers hit the market, and they generally seem to be variations on familiar themes. So it's rare that an instrument provides a fully new sound design workflow. Eschewing traditional knob-based synthesis interfaces, Noland II creates unique sounds by way of 11 optionally-labeled XY pads that control multiple parameters. All XY movements are automatically recorded, and can be played back with variable speed, easily generating a powerful range of dynamic motion. Customizable GUI colors, thorough automation controllability, and full Push integration make Noland II a great tool for sound designers and producers seeking a new, fun, intuitive approach to sculpting unique tones.
Price: 20 Eur

Probability Pack by Sonic Faction

Available as a free pack for Live 10 users on Ableton's website, Sonic Faction's Probability Pack consists of five creative sequencing tools designed to inject inspiration via controlled chaos. Whether spicing up a live performance or generating source material in the studio, the variety of included tools provide everything from subtle ornamentation of existing elements to completely new ideas; they can even be configured to generatively spew evolving sequences within selected constraints. Featuring handsome custom interface design and full Push integration, this pack is essential for anyone interested in new approaches to creating musical ideas.
Honorable mentions: Chance Ten (LDM Design), Freak Q (Chaos Culture), EboSuite (EboStudio), Granular Lab (Amazing Noises), Creative Extensions (Ableton)...