Elektron Analog Heat MkII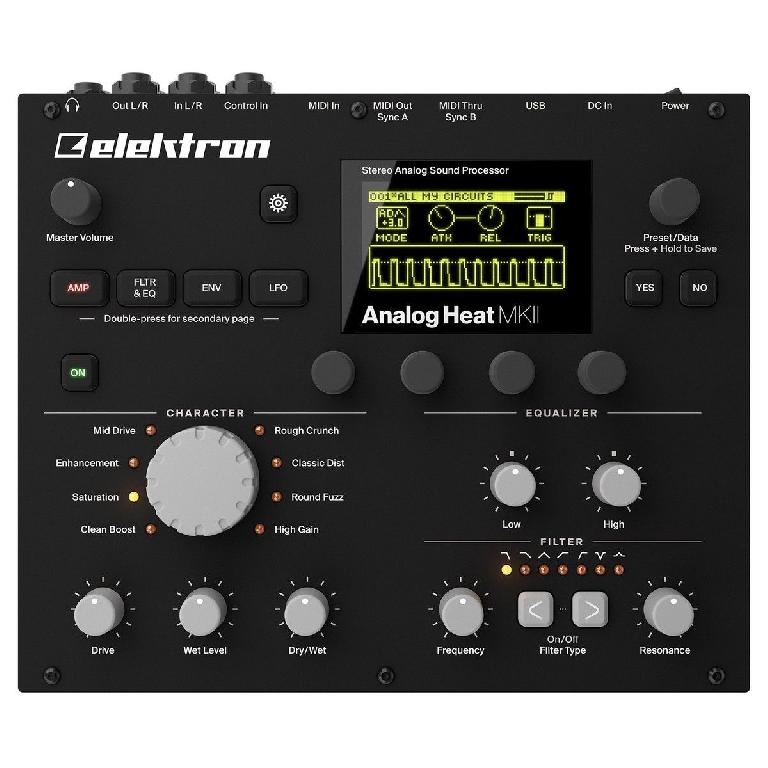 The newest upgrade to Elektron's Analog Heat stereo analog distortion hardware brings smoother, more accurate encoders, enhanced live performance features and more. The Analog Heat MkII has received a new OLED screen, which is great for performing in clubs and other areas where there is little light, as well as new buttons, which have been upgraded to be backlit - also helpful in dim environments.

There are also new encoders, which are much smoother than before, and the Overbridge software for DAW integration of course. Heat is a piece of gear you won't regret adding to your arsenal - it all comes down to workflow and how much you value the personal connection that hardware brings when compared to software.
Eventide EuroDDL Delay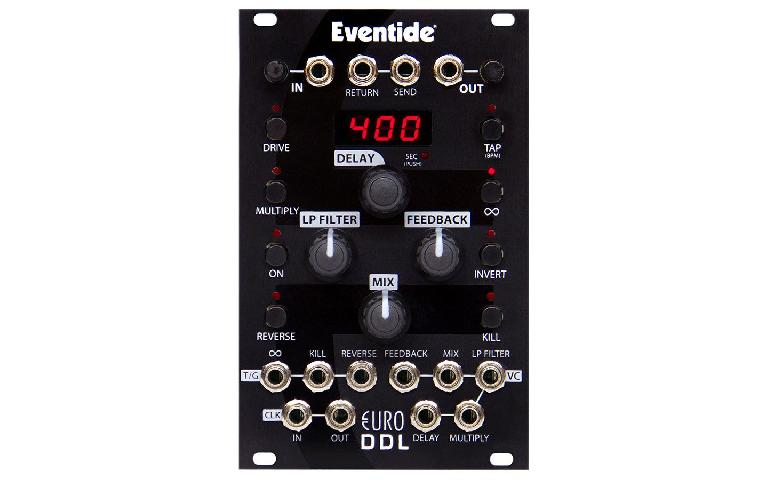 Eventide's first Eurorack module is the EuroDDL, a multi talented delay unit. EuroDDL's default sample rate is 192khz and it can handle delay times anywhere from 0.11ms to 10 seconds at that rate. The sample rate can be adjusted in 16 steps down to a lo-fi 12khz, respectively bringing delay times up to 160 seconds. Aside from "regular" delay, EuroDDL contains an analog low pass filter that can be applied to the feedback loop, a 20db drive toggle on the input, as well as reverse and infinite looping toggle buttons. Phase inversion is also available and can make a difference with millisecond long delay times.

Finally, send and return jacks let you insert external effects into the feedback loop. To top it off, the onboard display is extremely useful in establishing timing, tempo and visualizing the impact of CV modulation. The module is fairly straightforward and a one-page manual makes understanding the lay of the land quick and easy.
IK Multimedia Leslie

A bit of a curve ball here, but the Leslie speaker effect isn't just for organs - it can be applied to almost anything for creative and unusual results. This software effect contains 11 officially certified Leslie models consisting of 5 Amps (Leslie 147, 122 vintage; Leslie 122A - brand new tube; Leslie 3300w new hybrid and Leslie G-37/Studio 12 brand new hybrid) and 6 rotary-speaker cabinets (Leslie 147, 122, 122A; Leslie 3300w, Leslie G-37, Leslie Studio 12). The company's Dynamic Interaction Modeling technology has been used to capture the many nuances of the system's behaviour.

The Leslie effects sound amazing - naturally, on Hammond organs they are at their most recognisable. They swirl and bite, faithfully capturing the soul and grit of that classic rotary speaker effect. Hugely customisable, it's easy to tweak and tailor the sound, moving mics, swapping modules and mixing as you go. When working in a DAW, realtime parameter changes are easy enough to program using automation. If playing live, you'll want the Amplitube version so you can assign physical pedals to the various rotary speed controls and change these in realtime. Ultimately this is a great-sounding collection of Leslie effects that will really elevate your Hammond sound - and other sources too - to the next level.
Koma Elektronik Field Kit FX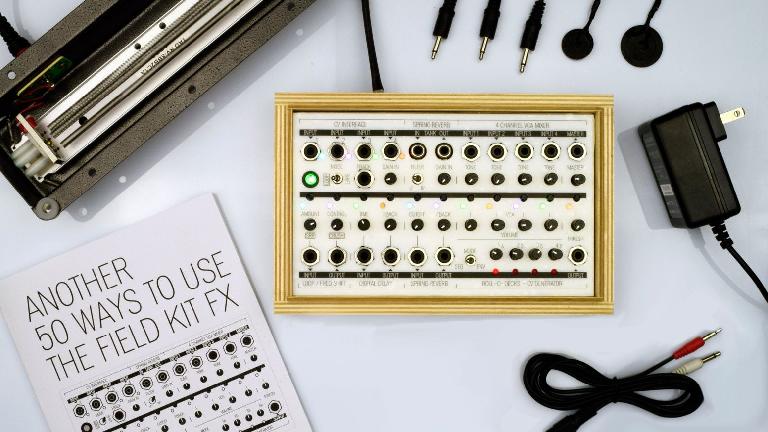 The Field Kit FX is a super versatile effects unit that boasts a Frequency Shifter, Looper, Spring Reverb, Digital Delay, Bit Crusher, 4 Channel Mixer with VCA's and tone control, a mini sequencer and ADSR, all under CV control. The Field Kit FX I can also be expanded with the FX Expansion Pack, which offers a spring reverb tank and other goodies.

The layout of the Field Kit FX is nice and clean, so most people will grasp the concept quickly. If you use all of the inputs, the cable "spaghetti layer" becomes a bit crowded, and getting to the 22 knobs in time can become a challenge. In a bigger modular system, the Field Kit FX gives you an extra ADSR, a 4-channel-mixer with integrated EQs, plus the audio effects section that also can be used to alter CV modulation signals.

The Field Kit FX feels almost like a musical instrument of its own. It's a great tool for experimentation: send some spikes to the delay and modify the time; use this in combination with the reverb and the pitch shifter to get an outer space drumkit; spice up your leads with short delays or add some gnarl and grit with the bitcrusher - for sure, this Field Kit FX is versatile.
Price: Field Kit FX – Modular Multi-Effects Processor'