Iota

Somewhat reminiscent of iZotope's powerful Iris spectral sampler, Iota is a granular instrument that allows dynamic looping of two-dimensional selections of an audio file. Featuring an intuitive spectrographic interface, Iota invites instant manipulation, taking multiple selections of a sample in both the time and frequency domain and looping them concurrently in myriad ways, generating a wide range of otherwise inconceivable results. With a host of powerful controls available for each discrete sample selection, parameter changes and loop selection movements can be recorded and played back within an onboard automation system, quickly generating vivid otherworldly manipulations.
Midivolve

Ninja Tune legends Coldcut bring AI to the MIDI domain with this innovative generative tool. Built to help transform simple melodic ideas into an evolving continuum of melodic output, both the Riff Generator and Arpeggiator modes are designed to help spark creativity with minimum friction. The Evolve button mutates current parameters within constraints to build variations on a theme, while the Export button directly prints output to a MIDI clip. Including 11 Instruments with 60 presets and 8 Audio Effect Racks, Midivolve is designed for anyone looking for a fresh source of creative inspiration.
Pallas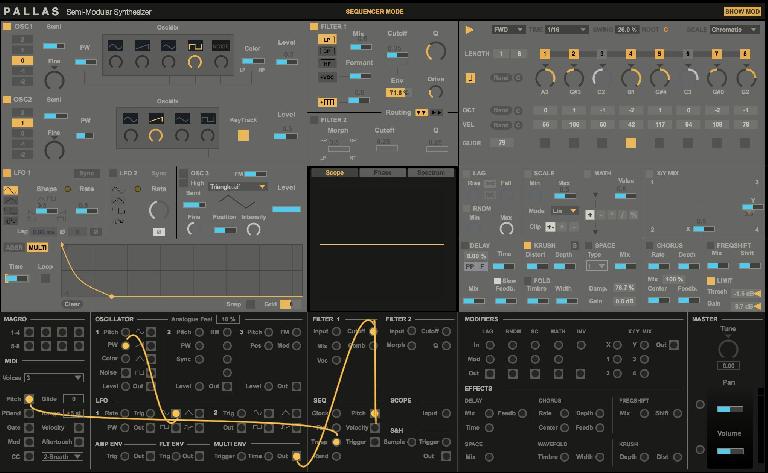 Bridging the object-oriented world of Max for Live with more conventional modular synthesis in their hyper-flexible Oscillot instrument, Max for Cats brings the ethos of modular synthesis to a somewhat more musician-friendly interface with the powerful Pallas. Featuring three oscillators, two filters, a pair of LFOs, an eight-step sequencer, five effects, powerful mathematical enhancers, fully modular patching matrix and a handsome interface, Pallas will be purring in no time as any creative synthesist's new favorite pet.
Hypermorph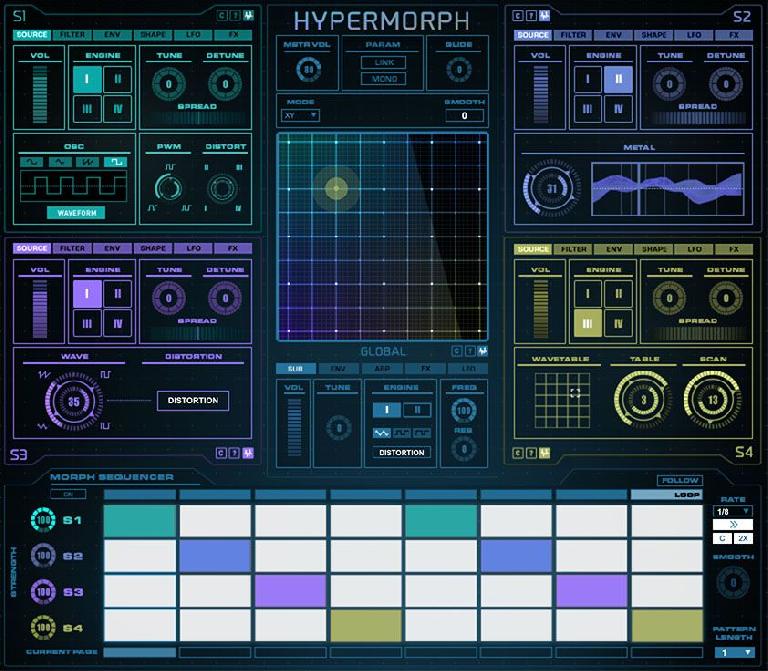 Sonic Faction's Hypermorph invites sound generation and sequencing through a number of cleverly gamified approaches. With four discrete sound sources, Hypermorph's XY Morph Matrix manipulates tones through gravitational modulation, draw mode, click mode, a more straightforward sequencer, or two-dimensional XY transitions to create a wide range of approaches to dynamic timbral movement. Designed specifically to take advantage of the interactive power of Push and controllers such as Launchpad, the tactile results are hyper addictive.
Ecosystem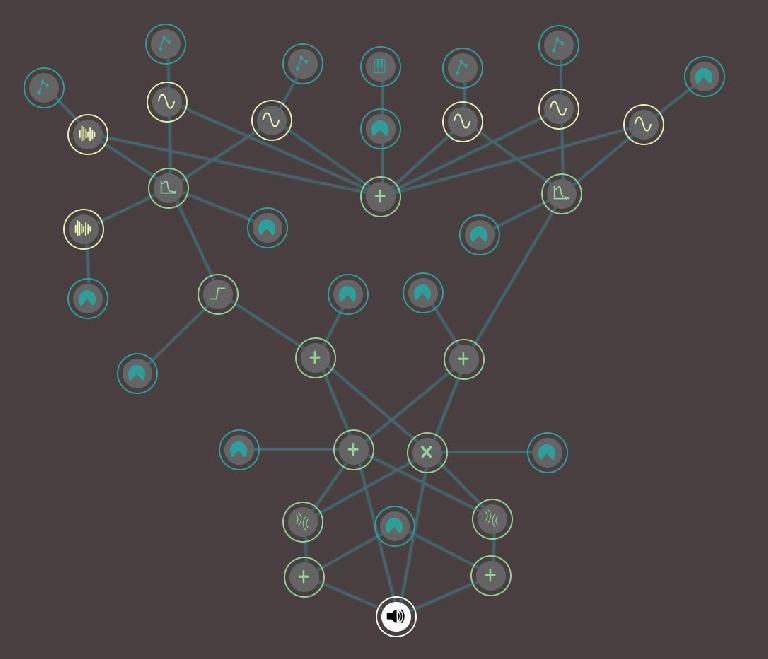 Consisting of both a Max for Live instrument and two types of audio effect, Isotonik's Ecosystem invites you to connect, manipulate, and process Sound Generator, Sound Effect, and Controller modules through an intuitive color-coded interface of circles and connections between them. Inviting playful experimentation, Ecosystem is a modular matrix of sonic possibility unlike anything you might have used before. The result is a whole new realm of sound generation and signal processing.