2017 was a good year for Kontakt instruments. We've seen realistic orchestral libraries, creative sound design engines, excellent emulations of vintage synths and drum machines, and everything in between! Here's seven of our favorite Kontakt instruments that were reviewed by our authors in 2017.
Sample Logic Electro City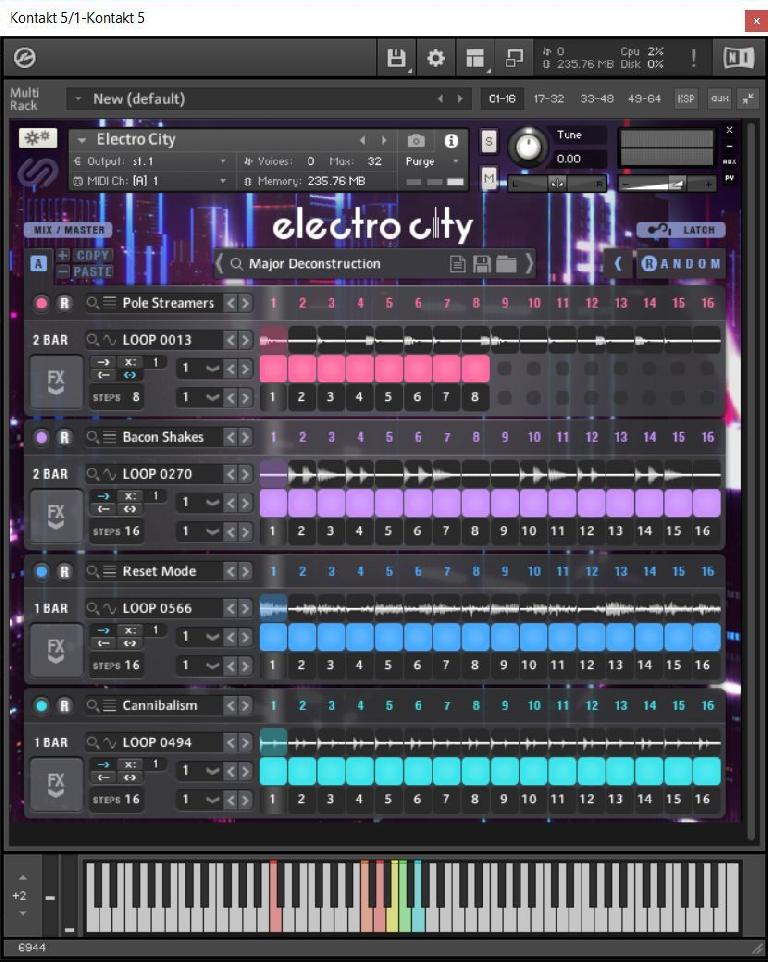 We were more than impressed with Electro City. The sheer number of high quality loops that come in the package was enough to make me interested. Those, paired with Sample Logic's engine for creating ideas, pushed us well into the realm of mind-blown-ness. The ability to control each loop on a slice by slice basis is perfect for someone who wants full control, while the randomize features helps to generate ideas and get inspiration quickly. What's not to like?
If you are looking for the future of sample pack libraries Sample Logic's Electro City is the starting point and the future looks bright and sounds great!
Strezov Sampling Arva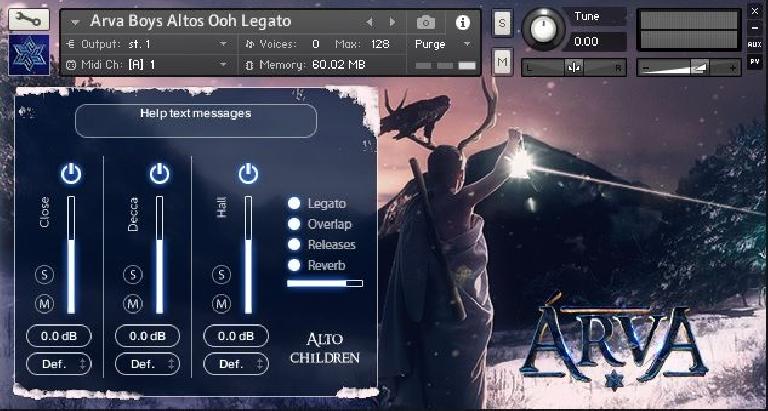 You want beautifully recorded samples? Check. You want "true legato" indeed even polyphonic true legato? Check. You want to be able to build words AND phrases and be able to customize their attack, release, volume, and offset for each field independently? Check. You want to be able to save your creations and then open them in other Strezov choir libraries, like Freya and Wotan? Check. You want soloists? Not yet, but it is coming and it will be a free update.
Arva is a Kontakt 5 library, so a full version of Kontakt 5 is required. It has three mic positions: Close, Decca tree, and Hall plus a built-in convolution reverb. It is actually two choirs in one, since the girls and the boys were recorded separately. It was recorded as true divisi, with polyphonic legato for syllables: Ah, Mm, Ooh, MM-Ah, Mm-Ooh,Mm-Ooh-Ah for every divisi section 1 round robin for sustains and 2 round robins for staccatos. And their Syllabuilder Engine, which incorporates both the phrase and wordbuilding.
Like all the Strezov choir libraries, this is a terrific library and well worth your consideration.
Output Analog Strings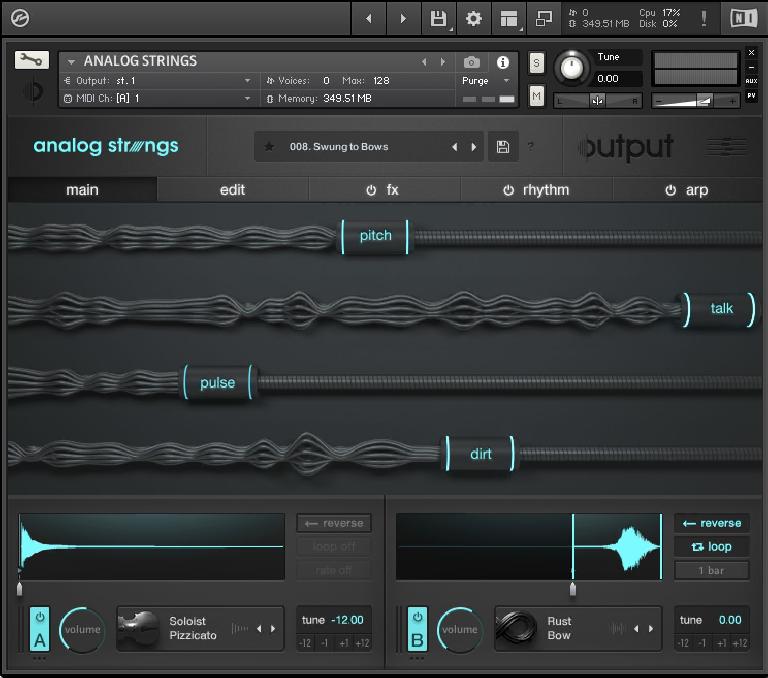 The dreamy sound of the 80s synth still resounds, thanks to hit shows and movies like Stranger Things and recent bad ass series, Fox's Legion. Noticing a hole in the current market for old synths mixed with million dollar orchestral sessions, Output has returned with a 20 GB sample volume designed to help you get both your orchestral and your synth arsenal eligible for a trip to the Grid, and possibly a few more gigs doing scores, trailers and even dreamy synth pop. Analog Strings succeeds.
Analog Strings won us over with its cool, Tron-like appearance in the visual department. Especially the sweet graphical macros that almost look like electric lines powering and controlling the virtual unit hiding within Kontakt. It blew us away in terms of its gorgeous patch contribution. We do wish, and this also goes for Motion, that it's wasn't such a system hog at times. Long load times of the interface and waiting for some options to enable can get a little annoying. But the sound more than makes up for it. And updates come out all the time, optimizing volumes and patches alike. In the meantime, nothing out there sounds like Analog Strings. And nothing, as far as we know, will help you tap in to current dark, electronic, 80s dreaminess that is pulsing inside of all of these new TV shows.
Price: $199
Pros: An amazing instrument/sample library that captures the current, dark electro sound appearing in many TV shows and movies like Stranger Things, Blade Runner, and Tron 2.0. Output Hub makes it easy to download and manage the 20GB download. Beautiful sound!
Cons: Large download, a bit of a system hog, and the interface can become a little unresponsive sometimes.
Web: https://output.com/products/analog-strings
Review: https://ask.audio/articles/review-output-analog-strings
Wave Alchemy Evolution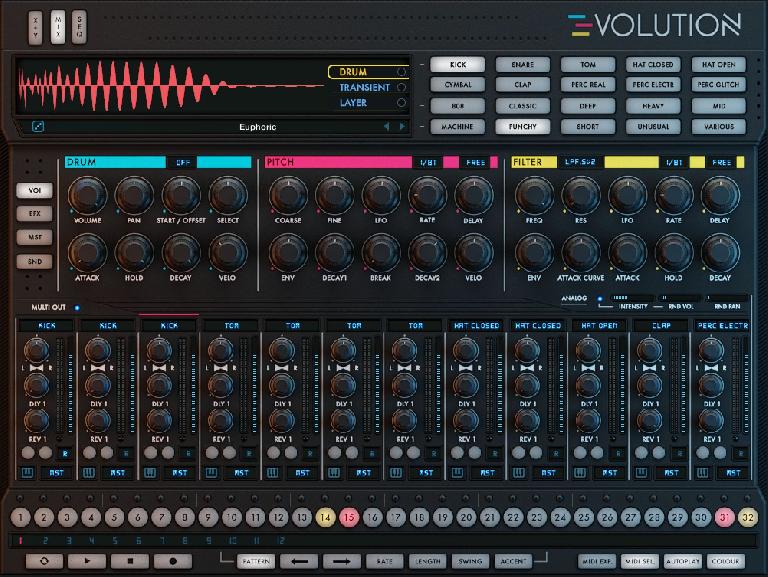 Known for their vast drum libraries and intricate Kontakt instruments alike, Wave Alchemy have delivered their most ambitious drum programming tool yet: Evolution. Where their Transistor Revolution instrument featured an exhaustive library of vintage drum machine sounds enhanced with all manner of processing and a potent sequencer, Evolution builds off that template with a fresh approach to layered percussion design, extensive on-board effects, all-new forward-looking sample library, and an even more powerful sequencing system.
If the drum library alone isn't enough to sell you, Evolution's unique layering of three engines per-voice, impressive effects, intuitive XY mixer, and macro controls should form a convincing combination for anyone seeking a forward-thinking software-based drum instrument. Even those who might insist on programming via their DAW can still make use of the sequencer, thanks to Evolution's convenient MIDI Export feature. Combine all this with a wealth of versatile presets and multiple tape-enhanced versions recorded through analog equipment, and everyone from bedroom producers to elite sound designers should find Wave Alchemy's latest instrument a mighty tool for constructing the rhythms of the future.
Heavyocity NOVO Modern Strings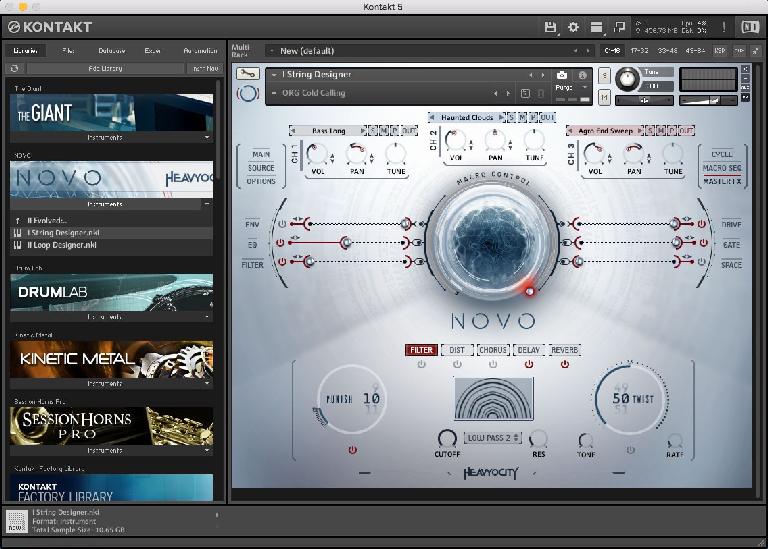 NOVO is a two-headed beast, and it's best to lay that out up front. You've got access to a painstakingly crafted acoustic sample library of orchestral ensembles. This library is broken down into the various string sections, and includes a host of articulations and options. I should note that there are no solo instruments available - NOVO focuses solely on the 'ensemble concept'.
In addition to the traditional string samples, Heavyocity has merged the acoustic samples with an engine that can only be described as wonderfully comprehensive. Imagine being able to utilize elements of the sonic warping of Punish, the soundscape of Evolve, or the spectral madness of Gravity; only using traditional acoustic strings as the source material.
What Heavyocity has built here is simply genius. The source material truly shines, and the engine that twists and contorts the strings into synthetic soundscapes is absolutely stunning.
Price: $549
Pros: String samples and source material absolutely shines. Fantastic interface. Wonderful use of snapshots. Meticulously designed presets. Great loops. DIsk efficient presets.
Cons: After falling in love completely with this engine, I wish I had some solo instrument samples as well.
Web: https://www.heavyocity.com/product/NOVO/
Sample Logic Rhythmology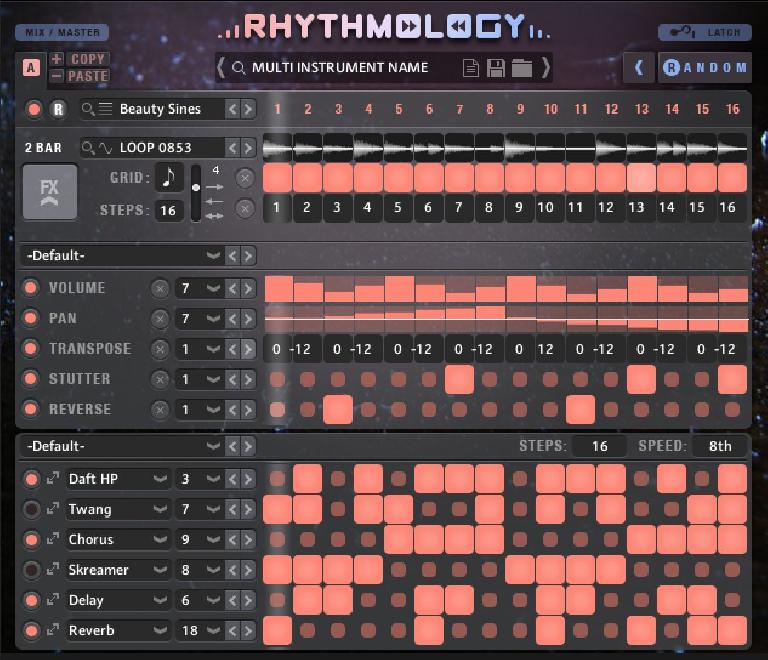 Acclaimed loop supplier Sample Logic have just launched their most ambitious Kontakt instrument to date: Rhythmology. Designed to provide inspiration by deconstructing the included 5.2 GB library of more than 1000 sample loops in myriad ways, this well-designed and impressively endowed instrument seems geared towards producers under the gun to come up with fresh ideas, fast.
Sample Logic have probably outdone themselves in terms of packaging this extensive loop collection into a meticulously designed instrument that's a joy to use. Better yet, it works with Native Instruments' free Kontakt player, so the barrier to entry is nominal. Anyone seeking fresh raw material and the ability to mangle it beautifully in just a few clicks should certainly give Rhythmology due consideration.
Spitfire Audio London Contemporary Orchestra-Strings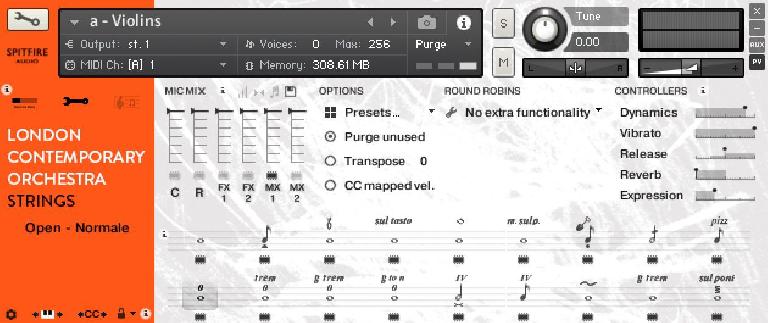 LCOS is a Kontakt 5 library that works with the Kontakt Player so a full version of Kontakt 5 is not required. The sections recorded are comprised of 6 violins, 4 violas, 3 celli and 2 basses with the celli sections in octaves. It has two mic positions: Close and Room; an a integrated reverb "matched to the room." It also has 2 individual mixes called "Full" and "Pumped" and 2 printed analog FX as well as the Ostiantum for creating patterns that is pretty clever.
In addition to a full compliment of tremolos and sul tasto (bow kept over the fingerboard for a soft thin tone), sul ponticello (played near the bridge to produce a glassy, mysterious tone), harmonics, spiccato, pizzicatos etc this library also has articulations, described as detuned granular, "woozy", scrapes, twitchy, slackened, spectral scrubs, quick and slow pulses, and percussive articulations. And you can link them within the GUI or by keyswitching, MIDI CC control, or the UACC approach. (You can Google UACC to learn more.)
It is truly unique and in tandem with any of your other favorite string libraries, whether Spitfire or by other developers, gives you a staggering range of possibilities. Christian even has a video tutorial on combining wetter and drier libraries.
Learn more about using Native Instruments' Kontakt, from beginner to advanced, including how to build your own Kontakt instruments: https://ask.audio/academy?nleloc=application/kontakt