"What's the best audio interface?" It's a question we get at Ask.Audio a lot and is not an easy one to answer. Everyone's requirements are different when it comes to recording and the quality of the microphones and room make a lot of difference too. You can try out a synthesizer, musical instrument or controller in a store more easily than judging the quality of the preamps or the overall sound on an audio interface.
However, 2017 has been a good year for new interfaces with features the bode well for the future of recording, whatever your budget. We were also excited by the Arturia AudioFuse finally becoming available and it is included here.
Without further ado, here's 7 of our favorite audio interfaces we reviewed and or checked out but have not reviewed yet (in no particular order).
Focusrite iTrack One Pre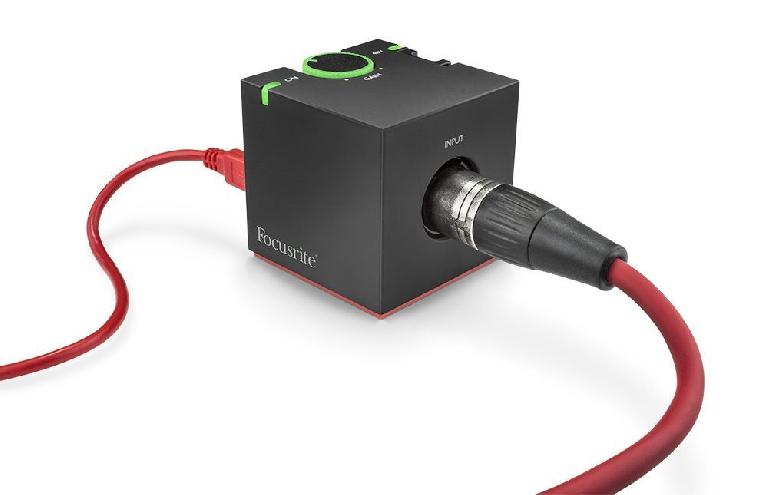 The Focusrite iTrack One Pre is probably the absolute fastest and most convenient way you will find to get a single channel of audio into your iOS device. It is lightweight, yet ruggedly built. The suction bottom keeps it in place on your tabletop. The carrying bag doesn't add any bulk to it, and the cables can be kept in the bag.
My only gripe is that you have no way of getting your audio out of your device (other than the speaker) if you're utilizing the iTrack One Pre with an iPhone 7 (or future iPhones). There is no monitoring output on the iTrack One Pre, so those of us without a headphone jack will have to utilize this for recording only. Still, it's a great little piece of tech that is thoughtfully built and wonderfully convenient.
Arturia AudioFuse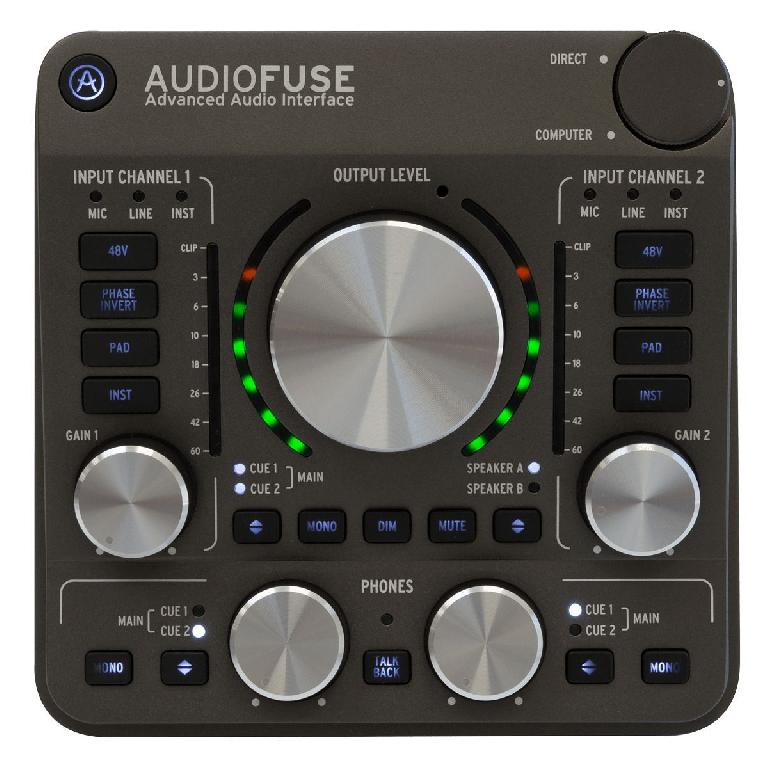 Arturia have truly hit the ball out of the park with the AudioFuse. You can connect virtually anything to it, and connect it to virtually anything. It's USB bus powered (and comes with an adaptor if you prefer) which means you can use it anywhere. The on-device controls make for a convenient and fast workflow when recording. AudioFuse is the no-compromise audio interface with excellent sound quality my studio has been waiting for. The quality of the AudioFuse DiscretePRO preamps is certainly something Arturia should shout about more. They are better than we expected for an interface in this price bracket. We didn't find they colored the sound or added any discernible noise.
Price: $599 / €599
Pros: Well built, sturdy, incredible range of I/O ports, excellent sounding preamps, easy to use and setup, an interface that'll grow with your studio needs.
Cons: While not within every budget, the features and quality are indeed reflected by the price.
Web: https://www.arturia.com/products/audio/audiofuse/overview
ESI U168XT

In the studio, the ESI U168XT performs like a beast. My only complaints would be the lack of rack ears so that I could fit it in with my other devices, and the wall wart. Aside from that oversight this interface covers every base, in my book, in terms of what a truly pro interface should consist of. The built-in headphone amp makes this a wonderful interface for collaboration, as well as an amazing main studio interface. And with all of the extra inputs and outputs it would make a brilliant live interface, which would allow plenty of headphone mixes, auxiliaries, extra inputs for live, realtime effects. It might not be fully bus powered on stage but that's okay. It's really beautiful!
MOTU 828ES

MOTU's redesigned 828es audio interface now offers ESS converters, control room features and a lot more for just $995. Housed in a sturdy, aluminum alloy chassis (one rack space), the 828es provides 28 inputs and 32 outputs, including two redesigned mic/guitar "combo" style inputs featuring high quality, transparent preamps with front panel control (and remote software control) of individual gain/pad/48V phantom power. The hi-Z quarter-inch sockets on the combo jacks provide amp-like performance when plugging in a guitar. Additional I/O includes eight balanced (TRS) analog in/out (with DC coupled outputs), separate main outs on XLR jacks, two banks of 8-channel optical I/O (switchable to stereo TOSLink), RCA S/PDIF digital I/O and two independent front panel headphone jacks with volume controls.
Antelope Orion 32 HD

The Orion 32 HD is an extremely powerful interface with world-class AD/DA and clocking. It also happens to be an interface that can follow you from native to Pro Tools HD without missing a beat. The software controller is responsive and snappy, and the build is rock solid. The price point may scare some, but when you compare it to the functionality (and native compatibility) of a standard Pro Tools HD interface of equal channels, it's actually quite good value.
Focusrite Red 8Pre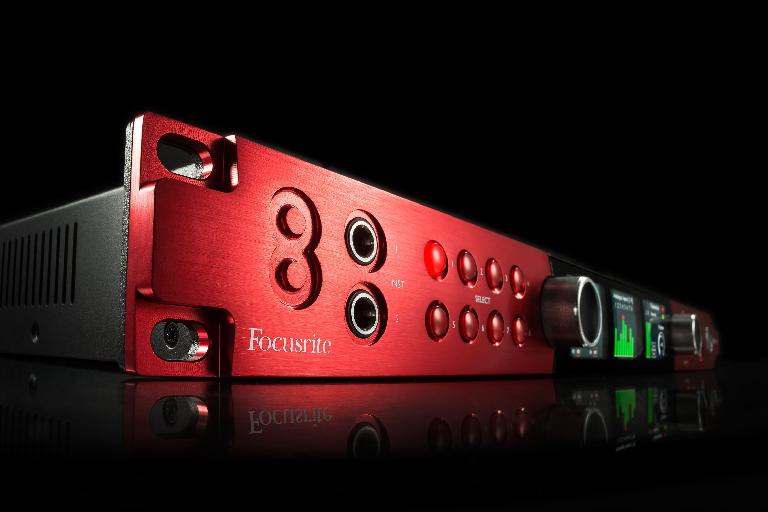 The Red 8Pre is a fantastically well engineered audio interface with an excellent range of I/O, intuitive workflow and a crystal clear sound. Latency is extremely low and the preamps are loud with low noise even for sources that need a lot of gain, and being able to alter them remotely is great. Hugely flexible, features like Host Mode mean seamless switching between CoreAudio DAWs and Pro Tools HD systems and the free allocation of channels between physical and software locations.
Even if you are only using one of those two protocols, the same feature set essentially remains available to you, so it's not like you're paying for Pro Tools HD features that you can't use if you don't have Pro Tools. Audio over IP is another feature that professional studios will welcome. This is a serious interface that could easily become the heart of your studio.
Universal Audio Apollo Twin MK2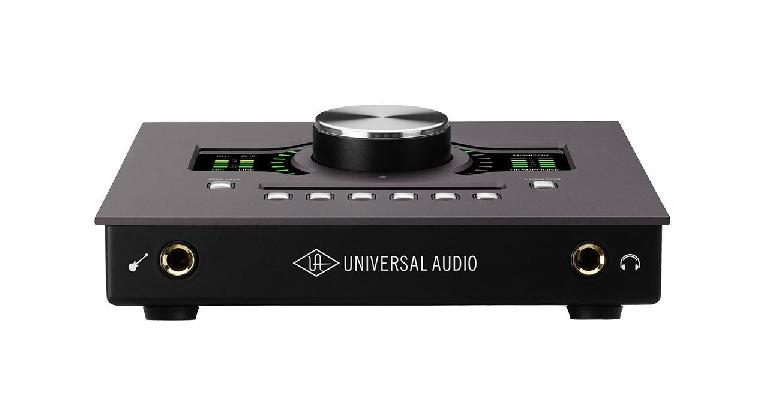 From Matt Vanacoro's review: Every time Universal Audio releases a new interface my first reaction is usually "I'm good with what I've got". Then I get my hands on it and see the workflow enhancements and I'm typically blown away. The Twin MK2 is no exception to this. The Apollo Twin MK2 is the perfect centerpiece to your studio. Whether you're just getting into the Apollo ecosystem or looking to expand your chain of devices, the Apollo Twin MK2 is an excellent choice.
If the Apollo Twin MK2 is your only UAD device you now have the power to run multiple instances of some of the more powerful plugins like the Fender Twin amp simulator or the API 2500 bus compressor thanks to its quad core processor. The A/D conversion has been upgraded on the MK2. The monitoring system has been given a significant upgrade and rather than a single push of the 'giant knob', the various monitoring features are now spread across several hardware buttons. You've got alternate monitor control, dim, mute, mono summing, and talkback control. The talkback mic is built into the unit just below the master control knob.
Want More..?
Thanks for checking out our guide to the best audio interfaces released, that we've reviewed, in 2017. If you'd like to support us and take your music and production skills to the next level please check out the
Ask.Audio Academy
. There's
over 1,590 hours of video tutorials
covering all major audio software, hardware and production techniques:
https://ask.audio/academy?nleloc=new-releases