2016 has been a wonderful year for MIDI Controllers. They are coming in all styles and sizes which is the exciting thing. Pads, buttons, intelligent modular layouts, keyboards... almost any configuration you're looking for is available.
Here's 10 MIDI controllers from 2016 (well, most of them) that turned our heads at AskAudio HQ (listed in no particular order).
1. AKAI LPK25 Wireless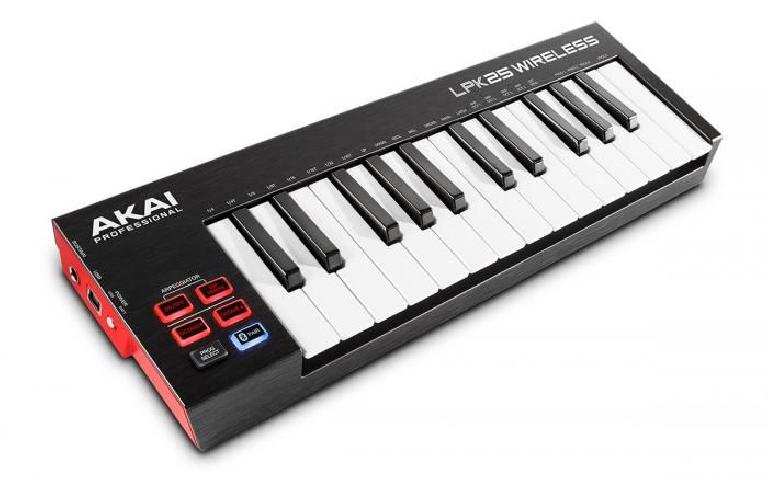 As we move towards an increasingly wireless world, music technology is starting to embrace a lack of wires and it's great news especially for those working on iOS devices with their limited selection of ports. AKAI's diminutive LPK25 has 25 velocity sensitive mini keys, an arpeggiator, sustain pedal and various other performance controls. Although it can connect to your Mac or PC over USB and power that way as well, it can also be battery powered and supports Bluetooth MIDI both for iOS and Mac OS X. So triggering your favourite iOS app on the move is a breeze, with no more adapters and cables getting in the way. At a shade under $100 it's a great way to make music literally anywhere.
Price : $99 USD street
Pros : Super portable MIDI controller with wireless capability for OS X and iOS, and USB for Mac and PC.
Cons : No Bluetooth for Windows computers
2. M-Audio CTRL49 - $449.99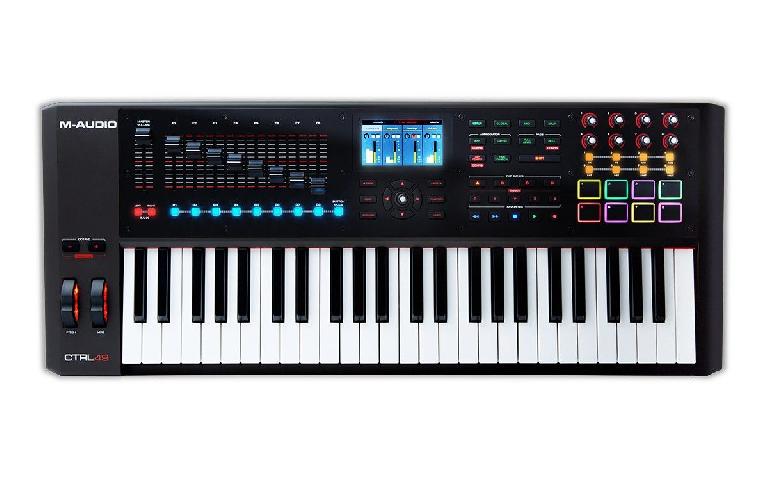 M-Audio's controller aims to be the centre of your studio and live rig. As well as a great selection of live performance controls like 8 knobs, 9 faders and 8 buttons for DAW control, 8 velocity and pressure sensitive drum pads with multicoloured backlights, plus various navigation, preset and transport controls you get VIP, a kind of container and programmer application that scans your VST plugin folder. These plugins then become available inside the app and can be browsed easily as well as controlled using the keyboard's physical controllers. It saves you building lots of MIDI maps.
Price: £329.99 GBP / $449.99 USD
Pros: Great selection of physical controls. Backlighting and colour coding. VIP software is like a VST performance and control studio. Generous bundled content. Keyboard is nice to play. Control VSTs without touching the computer. Also works as a plugin inside your DAW.
Cons: Nothing really, though more basic keyboards are available if your needs are modest.
Review : https://ask.audio/articles/review-maudio-ctrl49-midi-controller-keyboard
3. Novation Launchpad Pro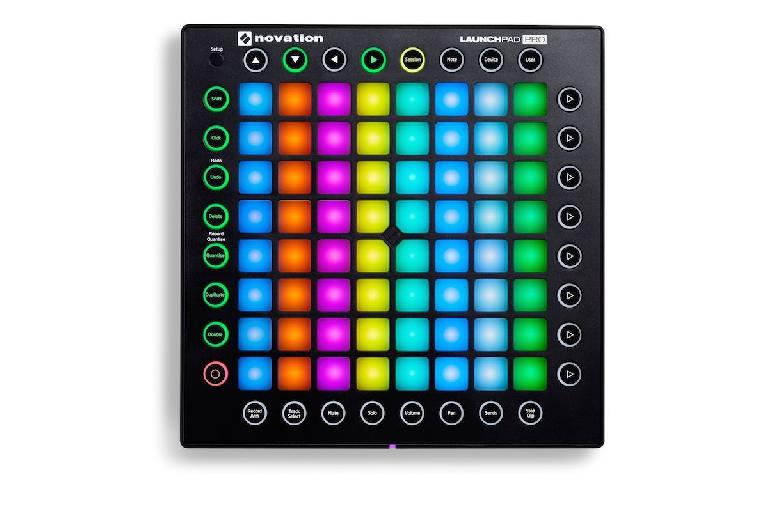 Even for a newcomer to the Live platform, the Launchpad Pro doesn't take much learning. The added creativity that's available to you thanks to the velocity and pressure sensitive pads plus the mixer and performance controls are both useful and fun. Many users find themselves barely looking at the computer screen when using the device, which is surely the aim of any DAW performance controller such as this. Novation has been steadily upgrading the firmware of the device and adding more functionality and compatibility to it, meaning it's almost like getting a whole new device. Most recently, they added Scale Mode, bringing 32 musical scales to the pad grid.
The bundled goodies are still great too : as well as Live Lite, you also get a Loopmasters sample collection and plug-in versions of the classic Bass Station and V-Station synths to help you get started. The Pro costs a little more than the regular Launchpad which won't come as a surprise, but it's genuinely a more rounded performance instrument thanks to its enhanced control and interaction features. If you plan on performing with Live in any capacity at all, you'd be hard pressed to find a better way to do it than connecting a Launchpad Pro and getting seriously hands-on with your music.
Price: £229.99 GBP / $299.99 USD
Pros: Excellent new pressure and velocity sensitive pads. Clever color coding for visual feedback. Gentle learning curve. Use hardware MIDI kit. USB powered with computers. iOS compatible. Use with third-party software. Quickly access different modes without breaking performance flow.
Cons: Really none if you're an Ableton Live user.
Review: https://ask.audio/articles/review-novation-launchpad-pro
4. Arturia Minilab MkII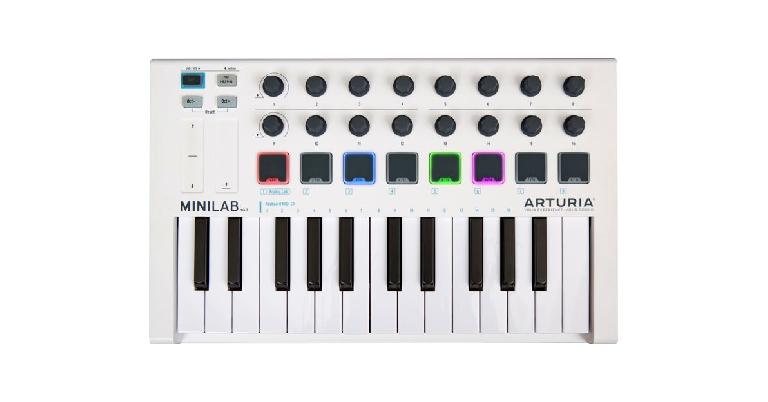 Arturia's new Minilab controller is a 25-key portable powerhouse with 8 RGB backlit performance pads, 16 rotary encoders, two touch strips, a footswitch input and bundled software including Live Lite, Analog Lite and UVI Grand Piano. Like the rest of Arturia's hardware it's designed to mesh seamlessly with the company's software synths but can also be used as a generic MIDI controller for any other software too. Arturia says that the new model has had significant upgrades in terms of the hardware, all the way from the keybed to the controller knobs. Packing all its controls into a small form factor means it's perfect to use on the move, and it also comes with Analog Lab Lite, Ableton Live Lite and UVI Grand Piano Model D which makes it great value overall.
5. Joué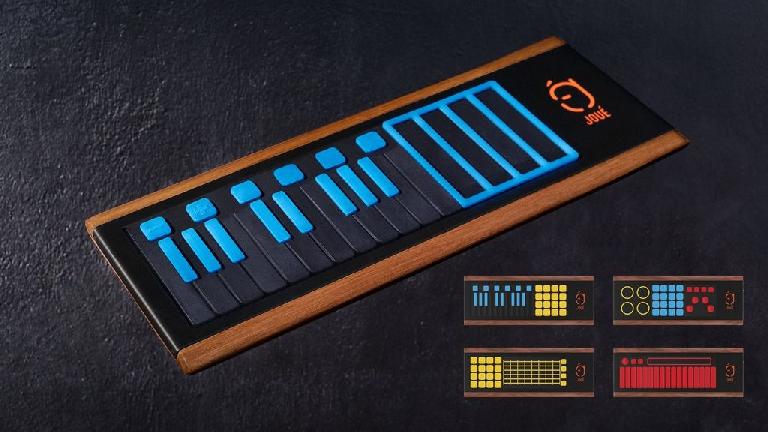 A brand new project from the creator of JazzMutant's Lemur, the focus of Joué is on natural gestures and high velocity sensitivity which would normally not be found on digital controllers or instruments. If we had to compare the Joué to a similar product it would probably be the ROLI Seaboard RISE, though Joué looks more compact. The form and function for both encourage expressive playing and performance not only of keys but also drum pads, plucked strings, mix levels and more. This is possible because Joué is a modular MIDI controller that works by placing modules on top of it to transform its functionality. There's a pressure sensitive sensor that you can place modules on. We're talking modules like piano keys, strings, drum pads, and others.
Price : TBC but likely around 320 EURO
6. Native Instruments Maschine Jam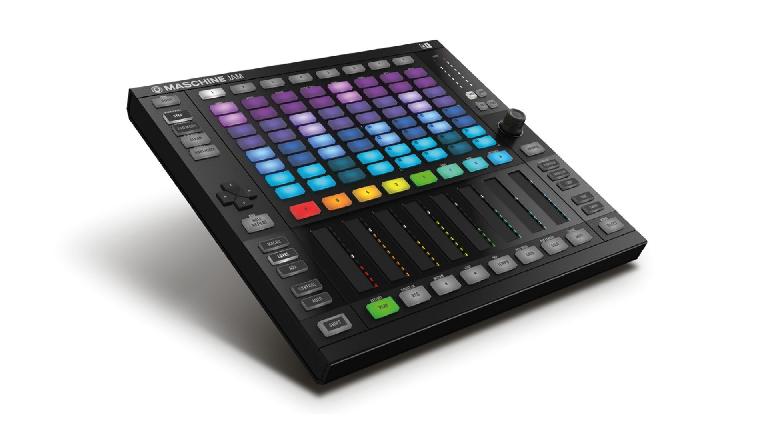 This is a little more expensive than some of the other picks but deserves a special mention. Not just because it's an awesome way to perform with Maschine but because other developers have rapidly embraced it as a controller for their apps as well. You can now use it to directly control both Ableton Live and Bitwig, and more are sure to follow. NI also has plans for expanding the Maschine software to take even better advantage of the hardware.
7. Squarp Pyramid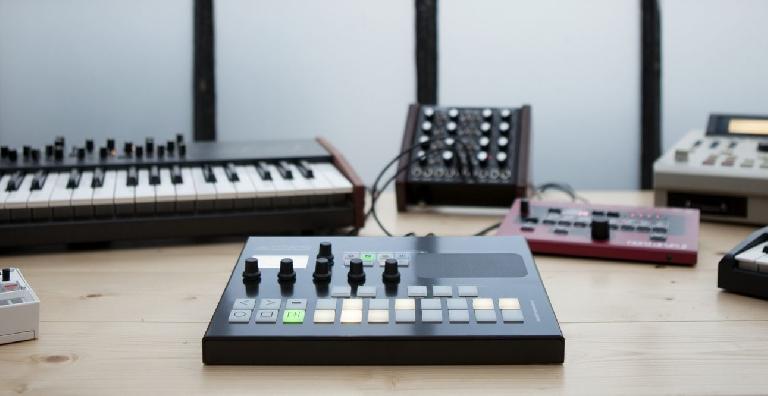 Relative newcomers Squarp have developed a really interesting product called Pyramid, a multitalented hardware sequencer that aims to cover a lot of bases. Studio musicians, live performers, keyboardists and others can take advantage of the four modes : Live, Step, Track and Seqence. Pyramid is designed to be the perfect brain for your musical setup, from studio to stage and brings together powerful sequencer software, a MIDI editor, pattern generator, effect processor, controler, input/output interface and a synchronisation/router box. With MIDI, USB and CV ins and outs it's easy to connect to any of your other gear. As our review concluded : "It does everything most conventional sequencers do, and some more. The form factor is great, reminds me of Elektron hardware, only lighter".
8. Novation Circuit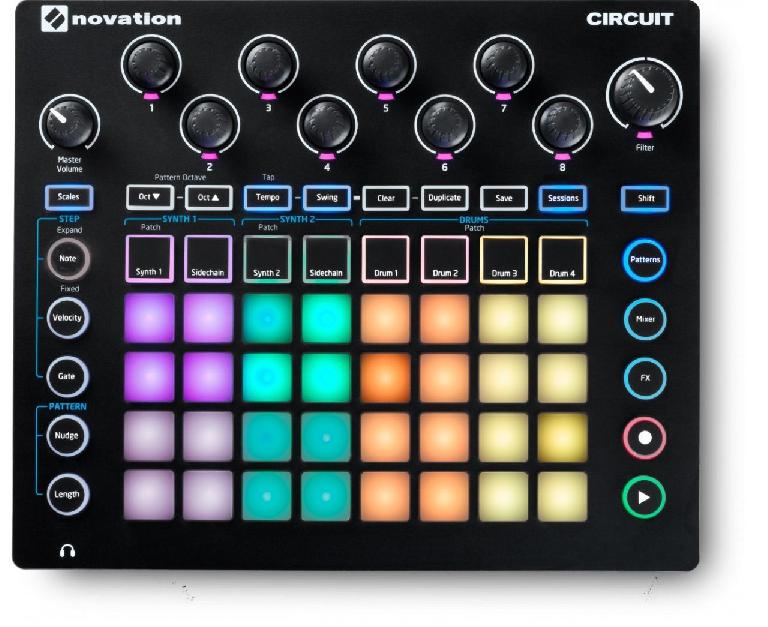 Although Novation's Circuit has been around for a little over a year, the company has been continually expanding and enhancing its capabilities via firmware updates. More recently it has gained some awesome new tools and modes that make it an excellent MIDI controller as well as the creative synth and sequencer that it already was. In fact you can see exactly how it works in the video course Circuit 201: Novation Circuit - Advanced Circuitry, where Thavius Beck demonstrates how its unique combination of velocity sensitive pads, knobs and scale modes make it an ideal controller for DAWs like Ableton Live.
Price: £249.99 GBP inc VAT / $329.99 USD ex Tax
Pros: The most portable thing ever. Battery power and built-in speaker. Excellent synth and drum sounds. Insanely tweakable. Record patterns and automation. Clever light-led workflow. Makes great use of the 32 pads. Sounds fatter than hell. Connect to MIDI gear. True computer-free operation. Hugely fun and creative.
Cons: There are a few cases where keeping track of everything using colored lights can be a bit more work. Needs more juice than a USB port can supply.
Review : https://ask.audio/articles/novation-circuit-in-depth-video-review
9. Nektar LX49+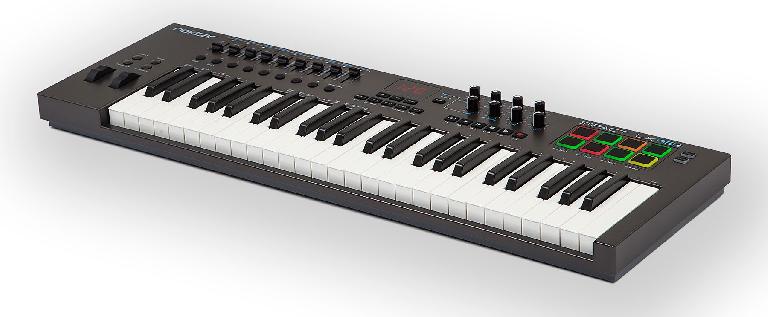 Nektar's MIDI controller keyboards are much loved for their integration with leading DAWs and other software. The 49 and 61 key models feature nine faders, nine buttons and eight encoders. The pads are backlit and calibrated to trigger with a light touch, meaning finger drumming is a breeze. With full size piano keys, there's Nektar's famed DAW integration tech that hooks you up to many leading DAWs instantly, and Windows, Mac and iOS connectivity : even power from your iPad! You get Bitwig 8-Track thrown in so you can start making music immediately.
Price : Impact LX49+: $199.99/Euro 179.99/GBP139.99
Impact LX61+: $299.99/Euro 199.99/GBP169.99
10. Yamaha UD-BT01 and MD-BT01 Bluetooth to MIDI Interfaces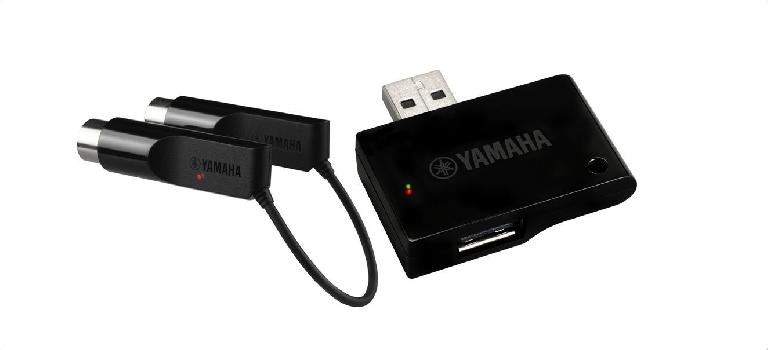 These aren't controllers in themselves but they are certainly worth knowing about if you like the idea of going wire-free with your MIDI control. Rather than ditching your existing MIDI gear, why not consider adapting it with these clever tools? Of course you can also switch them between different pieces of gear as well. The UD-BT01 is made to work with instruments that have USB connectivity, and the MD-BT01 has standard MIDI in and out connections.
The UD-BT01 has a single USB input which would replace where you plug your MIDI controller into your computer or iOS device. On the other side, there is a USB output that must be connected to a power adapter such as one that came with your mobile phone. The MD-BT01 receives its power over your standard MIDI jacks. You plug both ends of the dongle into the MIDI in and out ports on your MIDI device and it powers up and starts broadcasting. As our review concluded : "The UD and MD BT01 adapters are pretty much no brainers if you work with MIDI devices and want them to communicate with a computer, mobile, or tablet device!"