I'm always a bit reticent to suggest audio interfaces when colleagues or friends ask. A synth or instrument or controller someone can try out in a store, listen to the sound or see how it interacts with software and hardware more easily. But, judging the quality of the preamps or the overall sound on an audio interface isn't as easy.
Still, 2016 has seen some excellent new interfaces hitting the market. These included new interesting features for the future of audio recording and new technology to improve sound quality.
Here's 7 of our favorites we reviewed and have checked out but not reviewed yet (in no particular order :)
1. Focusrite Red 4Pre

If you're looking for an audio interface with Thunderbolt 2 connectivity, low-latency performance, advanced I/O and excellent sound quality then the Focusrite Red 4Pre should be known to you.
The convenience of being able to make most settings from either the front panel directly or the associated utility is a big plus—I found that even with only two encoder knobs, front-panel setup is quick & efficient, and those onboard and remote configuration options will help it fit in in any situation. The four onboard preamps provide the kind of sound that Focusrite is famous for, and the hi-speed Thunderbolt connectivity should allow for the kind of ultra-low-latency performance that's needed in today's session work.
The Red 4Pre is not cheap, but with all its connectivity, it still provides good bang for the buck, and, like with all Focusrite gear, you can't go wrong when it comes to the sound.
2. Audient iD4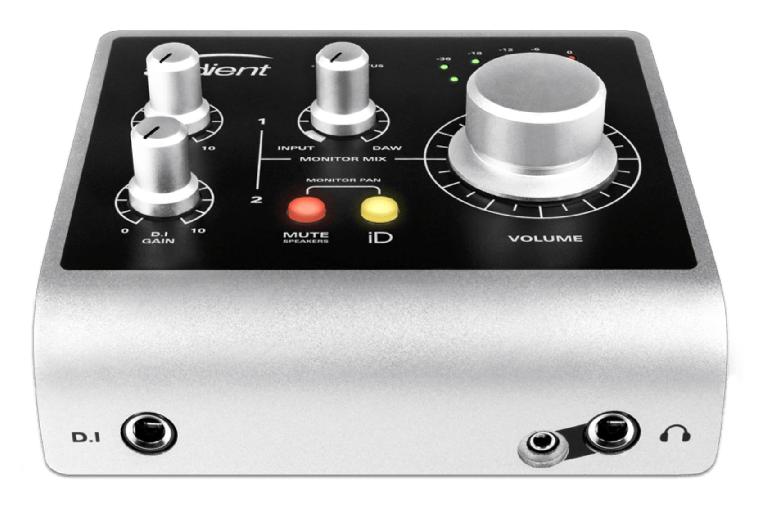 The iD4 is a solidly built bus-powered USB2 audio interface with class A Audient console mic pre's that runs up to 24-bit/96 kHz for under $150. For simpler recording setups at home or on the road, this is an excellent and very portable solution. Well built and laser-focused in its operation, it comes highly recommended.
Price: £119 GBP / $149 USD
Pro: Excellent build quality. Very portable. Pristine audio capture. Good monitoring options. Scroll wheel feature is a nice bonus. Zero latency monitoring. Two headphone outs. Speaker mute direct from top panel. Competitively priced given the feel and performance on offer.
Con: Nothing really.
Review: https://ask.audio/articles/review-audient-id4
Web: www.audient.com
3. Antelope Audio Zen Tour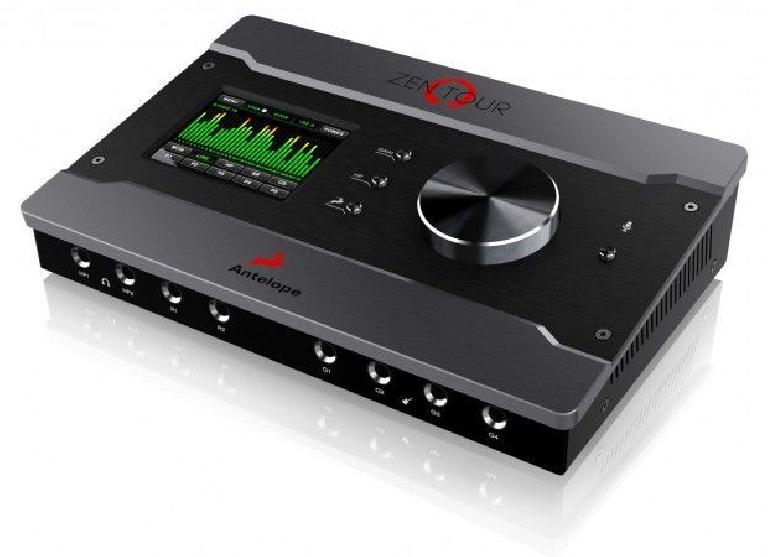 The Zen Tour sounds really huge for a device that is so compact. There's a lot of headroom on both the built-in preamps and the guitar inputs. This allows you to make recordings with a satisfying amount of dynamic range. With the hardware controls, responsive touch screen, and clean I/O, the Zen Tour feels like the perfect marriage of warm analog and precise digital.
We LOVE the Zen Tour. This is an interface that will elevate your recordings, and then grow with you as your needs expand. From the build quality to the sound quality, the Zen Tour has it all.
Price: $1495
Pros: Legendary accurate audio clocking, pristine converters, plenty of headroom, zero latency, sleek software, beautiful fit and finish, compact size.
Cons: I'd love to see more modeled effects included… and I hear they are on the way!
Review: https://ask.audio/articles/review-antelope-audio-zen-tour
4. UA Apollo Twin USB (Windows & Mac)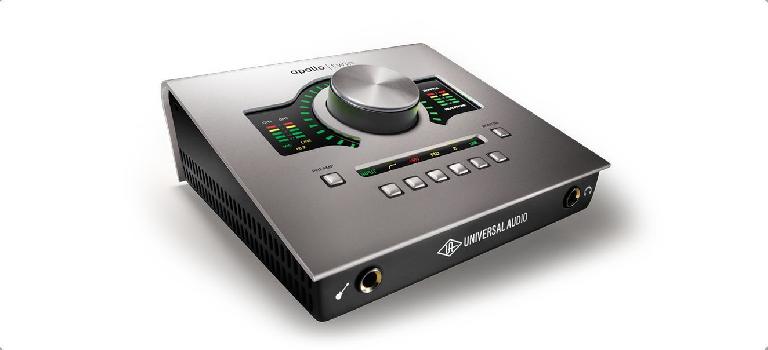 Although UA's Apollo Twin already existed on the Mac platform and the Windows version was announced late 2015, we finally got a chance to review it in 2016 and we liked what we saw.
If you're a Windows user and ready to step up to an interface and DSP powered plugin system, or if you're a UAD user still lingering in the Firewire world, the Apollo Twin USB is a must have.
Price: $899 for the Apollo Twin USB / $999 for the Satellite USB
Pros: USB3 connectivity is very flexible, Console 2.0 for PC is smooth and sleek, Superior onboard preamps, Unison technology, DSP powered effects are absolutely top notch, excellent fit and finish.
Cons: I'm holding out hope for the USB Apollo 8, 8p, and 16!!! PC users deserve the amazing Twin/8 companion features that the Mac users have!
Review: https://ask.audio/articles/review-ua-apollo-twin-usb-satellite-usb-for-windows
5. RME MADIface Pro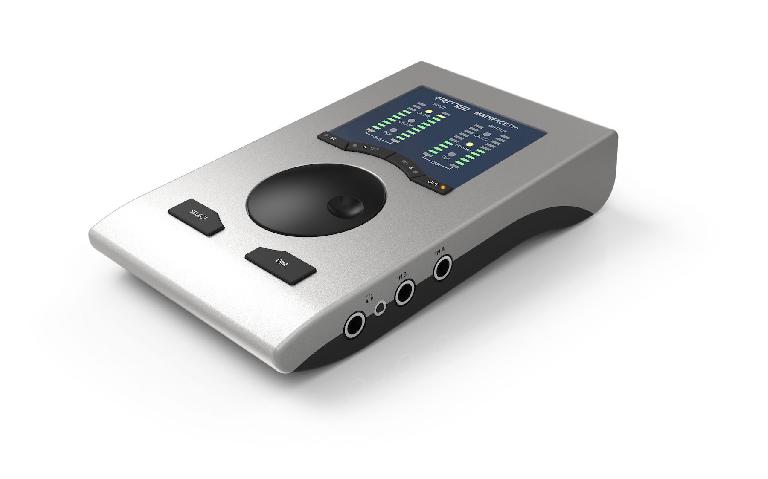 We were going to choose the RME UFX+... but there's something about the RME MADIface Pro which we couldn't get away from. The design is sweet, oh... and it's a 136-Channel MADI USB audio and MIDI interface that improves upon the very popular Babyface Pro.
The MADIface Pro can run in standalone mode (look Mum, no computer) and is packed with useful features. While we haven't officially reviewed it on AskAudio yet we feel confident this is a worthwhile interface. Here's some connectivity options:
Record/Playback channels: 68 in / 68 out
4 x Analog Inputs (Mic, Line, Instrument)
4 x Analog Outputs (2 x XLR, 2 x Phones)
1 x MADI I/O
1 x MIDI I/O plus MIDI over MADI
1 x USB 2.0 (USB 3 compatible)
Separate outputs for high and low impedance headphones
Price: Check with your local RME retailer.
6. iConnectAUDIO2+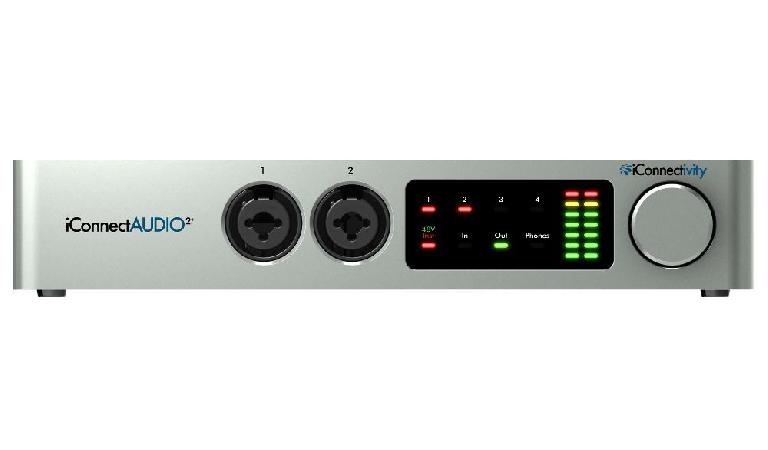 What's not to love about the iConnectivity iConnectAudio 2+? The price is nice. The features are versatile and impressive. And it's great in the studio or at your next live performance.
iConnectivity basically took one of our favorite audio interfaces in the iConnectAUDIO4+ and made it even more convenient with bus power. If you use iOS apps like Bias, GeoShred, Animoog, Moog Model 15, GarageBand, Cubasis, or Auria, you owe it to yourself to pick up an iCa2+. It's affordable, built to last, sounds great, and extremely convenient.
7. Apogee Element Thunderbolt Audio Interfaces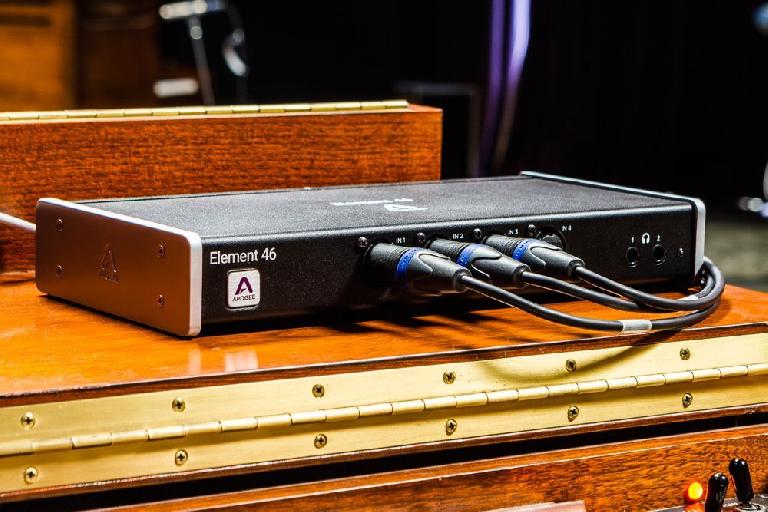 We're currently working on our review of the Element interfaces. Without wanting to give away any spoilers (do audio interface reviews have a plot, and therefore have spoilers??) we think it's going to be well received indeed.
These Thunderbolt audio interfaces from Apogee are Mac only and come in three flavours: Element 24: 10 IN x 12 OUT, Element 46: 12 IN x 14 OUT, Element 88: 16 IN x 16 OUT.
Here's a few of the features you can lust over:
Sound quality equal to Apogee Ensemble Thunderbolt
AD/DA conversion for recording up to 192 kHz/24-bit
World-class mic preamps built-in, with selectable 48v phantom power
Single port Thunderbolt connectivity to Mac for ultra-low latency performance
1.41ms round-trip at 96 kHz with a 32 buffer setting
New Element Control Software for Mac provides all control of hardware parameters including input gain, output level and low latency monitoring
New Element Control Mobile App provides wireless remote control of hardware via iPhone, iPad or iPod touch
Works with Apogee Control – Desktop hardware remote control accessory
Multi-Unit Thunderbolt support – Connect any two Element audio I/O boxes directly to Thunderbolt ports on your computer
Element 24 - $595 USD - Available November 2016
Element 46 - $895 USD - Now Shipping Worldwide
Element 88 - $1495 USD - Now Shipping Worldwide
Element Control for Mac - Available as download from Apogee's website
Element Control for iOS - Now Available for Free from Apple's App Store
Apogee Control Hardware Remote - $195 USD - Available November 2016