2015 showed us that the future of the iOS platform for musicians is in a very healthy place indeed. There are more truly studio-quality, professional, and innovative music making apps being released for Apple's iOS ecosystem. And, happily, some of these take advantage of the latest features like 3D Touch on iPhone 6s, which surely is just a glimpse at what the future has in store for "haptic feedback".
We've placed 3 apps per page in no particular order... use the Next/Previous buttons below to view all 10 apps in this list. Enjoy!
1. ROLI Noise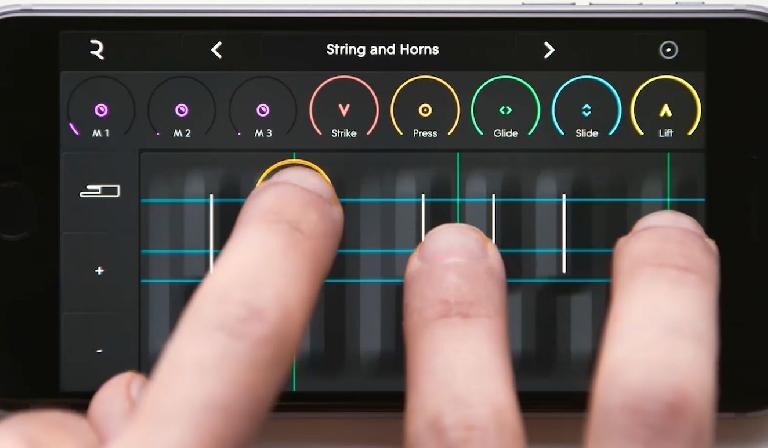 Release just before Christmas, 2015, ROLI Lab's Noise has created some seriously positive vibes across the web already, and is contender for most expressive iOS instrument of the year (or ever?) too. Designed to be as expressive as an acoustic instrument, Noise supports 3D touch tech on iPhone 6s that allows you to shape sound through Strike, Press, Glide, Slide, and Lift in a similar way to ROLI's Seaboard instrument. It's free, so there's really no reason not to download and try it out too.
2. GeoShred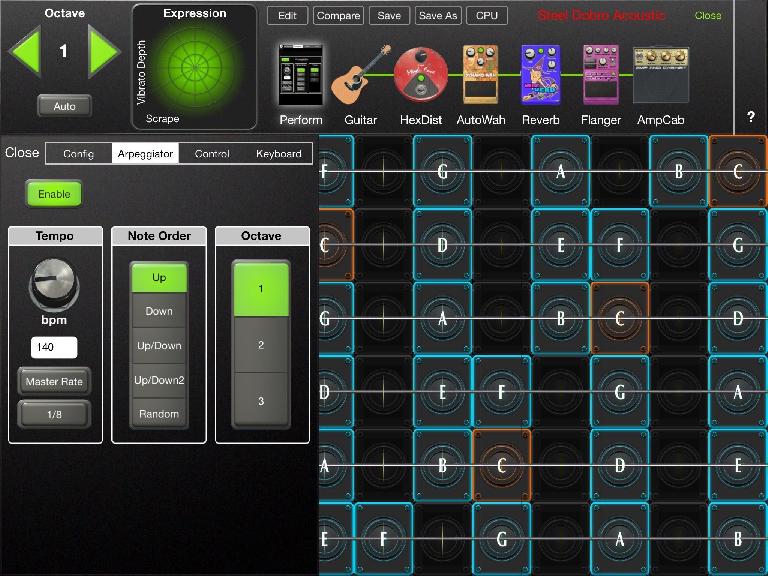 Jordan Rudess' Wizdom Music and MoForte have partnered up to create something rather special: GeoShred. This app is super fun to play, highly-addictive and innovative... and expressive!
Price: $14.99
Pros: Crystal clear sounds, high quality effects, intuitive layout, well-designed presets, easy to configure, incredibly fun to play.
Cons: None. Absolutely none. At a typical 'app' price point, purchasing this is a no-brainer.
Review: https://ask.audio/articles/review-geoshred-for-ios
3. Modstep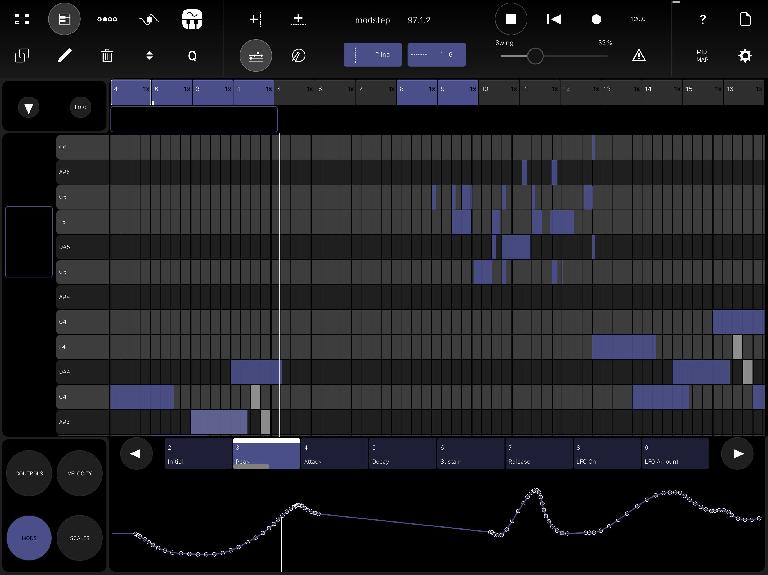 Though this app needs updates to help make it work well for everyone (and updates are being released as I type this)... we can't stress enough how potentially amazing Modstep for iPad really is. Just calling it a MIDI Sequencer doesn't do it justice. It wants to be the hub of your studio and performance setup, and with Ableton Link support imminent, and a draft manual ready to download now, it already features a MIDI sequencer, drum sampler, synthesizer, and templates to control external MIDI hardware and apps!
Hugely impressive (potentially). Recently released for some bugs still need ironing out. But watch this space for more...
4. Klevgrand Esspresso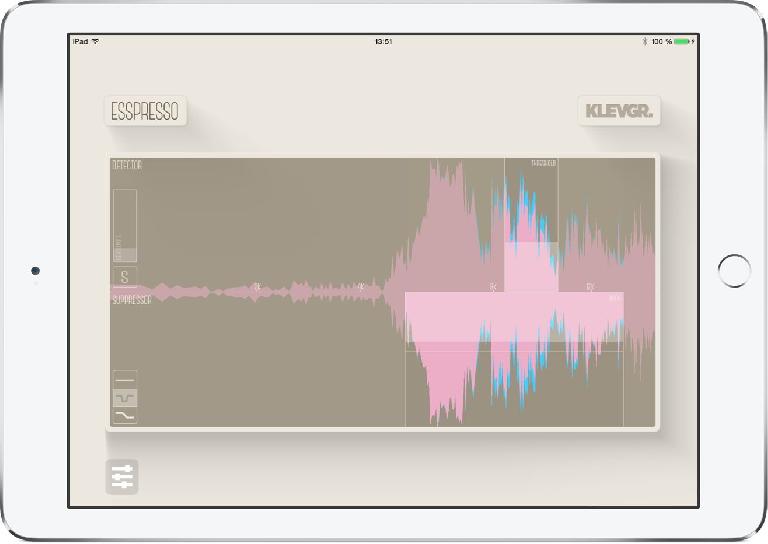 If you're hissing like a snake, every time you listen to a playback of yourself singing, then you might want to consider one of the coolest de-essers that I've come across in a long, long time. Swedish developer Klevgränd have graced us with Esspresso, a visual de-esser that comes in the form of not only a VST/AU version, but also an iPad version as well.
5. Patterning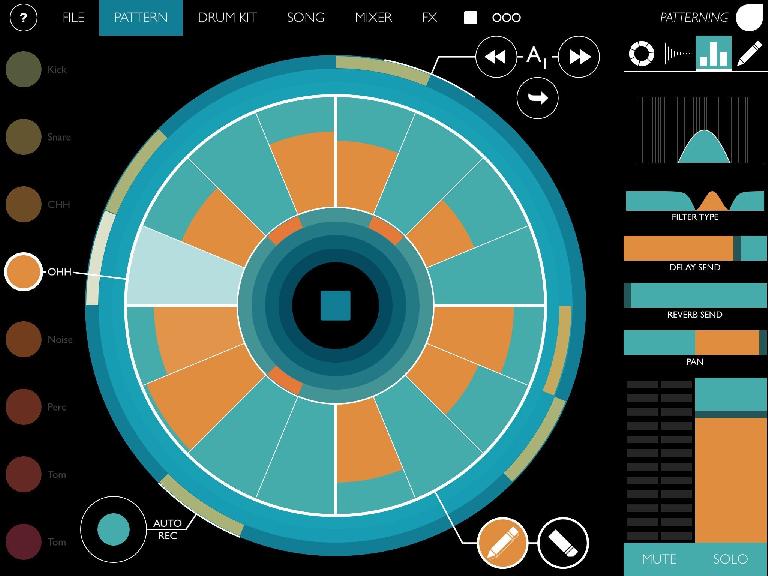 Patterning is an amazingly fun and creative app and one that feels perfect for the iPad platform. The look, feel and layout are all first rate and the sounds are excellent. Even beginners will be able to create something that sounds cool, and more experienced users will be able to put together some amazing beats complete with automation and per-drum settings the likes of which you usually need a full DAW setup for. The only limitation at present seems to be the export options. It can output a project file which can be opened by other copies of the app, so that's fine for sharing with other users. But there isn't yet an option to output patterns as audio loops, or songs as full length audio files. You could connect to something else using Inter App Audio to do this, but given the level of innovation on show throughout this app you really shouldn't have to. The developer states that audio export is coming soon in an update so it will be added.
Price: $9.99 / £7.99
Pros: Gorgeous look and feel. Excellent samples. Ever-updating pool of kits available. Clever and powerful programming system. Automation of individual drum sounds. Sensibly priced. Gentle learning curve. Good MIDI options.
Cons: Export options need to be expanded—though this is apparently coming soon.
Review: https://ask.audio/articles/review-patterning-drum-machine-for-ipad
6. Korg iM1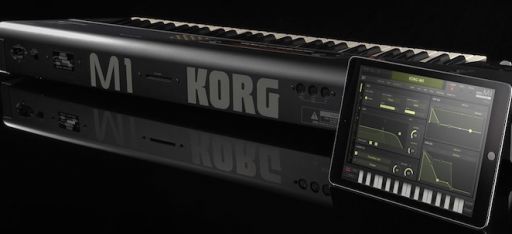 We were extremely impressed with the iM1, and proud to own it. Having an 8-part multi-timbral synth that's smaller than a notebook is incredible. To have a classic synth from our childhood available and ready to go for the price that Korg are selling it at is almost beyond my comprehension. If you're on iPad owner, jump on this!
7. UVI BeatHawk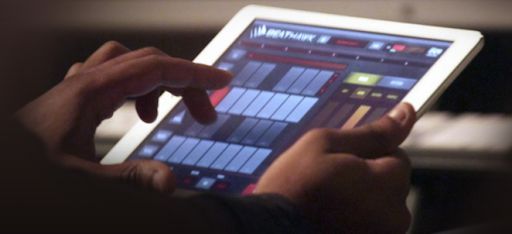 BeatHawk is a fun and powerful mobile groovebox with some excellent sounds. Add more via in-app purchases or record or import your own, then loop and stretch them and program your patterns together into a song. It's very accessible but also a steal at the price, and a great way to make tracks.
An update has just been released and our review for this version is coming shortly... stay tuned.
8. Sugar Bytes Cyclop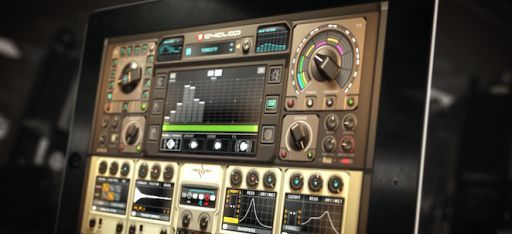 Sugar Bytes are best known for their Mac and Windows-based synth and effects plug-ins. Well, now you can get their Cyclop synth on your iPad. Does G.W. Childs find it easy on the eye? It has an amazing FX sequencer, 6x2 Synthesizer engines, 10x2 Filter Engines, and the list goes on and on. But the long and the short of it—$25 bucks for a Sugar Bytes synth on an iPad. Buy it now!
9. LK - Live Controller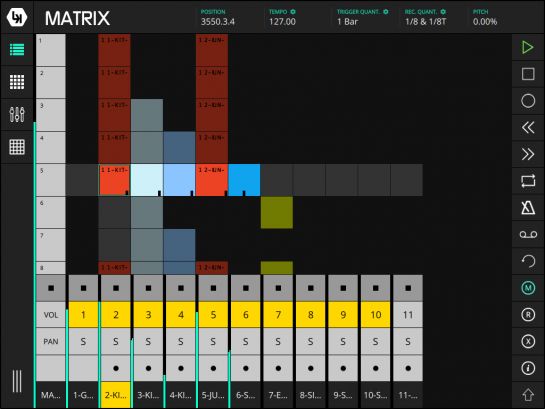 The app formerly known as LIVKONTROL has had a BIG update and a name change. LK is more than an Ableton Live controller and more than an iPad app (it's Android too!)
Whether you're performing with Live or simply want a way to mix, record arm, navigate and tweak devices from across your studio without having to keep getting up from your seat, LK is an excellent solution for achieving both. The third-party MIDI support is good too, opening up MIDI hardware to the arpeggiator, chorder and XY pads for more creative control. The ability to buy only the sections you need means that if you just want one or two modules you don't have to pay for the lot. All in all, a well-rounded and nicely designed Live and MIDI controller app for iOS and Android tablets.
10. Flux:FX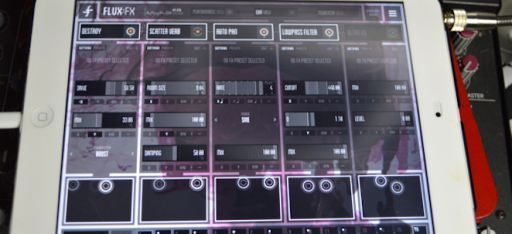 Flux:FX is a vast palette of all the effects you'd ever want for stage, destruction, boosting and correcting. It's designed where you can chain multiple effects through one another, and gives yourself a giant XY pad that can be assigned to an endless combination of effects parameters. Where it gets really crazy is that NOISE, the developer, added a sequencer on to this massive effect bank that records multiple effects changes, randomizes multiple effects, and even modulates multiple effects.