Whether you're after a synth of the analog or digital variety, a new breed, or something modeled on a classic sound or design, 2015 will be remembered as an interesting year for synth heads. Eurorack modules are starting to gain wider acceptance in the music making world too. Though here we'll be exploring 5 of our favorite hardware synths (non-modular) from the year just gone...
1. Roland Boutique
We'll start off with the Boutique series from Roland. These compact sound modules recreate renowned analog synthesizers from the company's back catalogue. Powered by Roland's Analog Circuit Behavior (ACB) technology, the series includes three modules based on the JUPITER-8, JUNO-106 and JX-3P instruments from the 1980s. Armed with a full complement of hands-on controls derived from the original synths, each sound module can be used as a tabletop MIDI device or mounted in the companion K-25m Keyboard Unit to create a standalone compact synth.
We reviewed the JX-03 in December 2015 and were very, very impressed:
Price: $299 USD / £229 GBP
Pros: Near perfect virtual analog emulation. Fat analog sounds. Clear layout (like the original PG-200) inspires sound design. Small size allows for easy desktop use. Smoothly integrates with your DAW of choice via USB. Optional add-on K25-M makes for a great portable synth. Runs on USB power or 4 AA (Rechargeable Ni-MH or Alkaline) batteries. Built-in speaker.
Cons: LFO does not sync internally or externally to a DAW (possible fix via firmware update). Knobs don't send MIDI continuous controller data.
Review: https://ask.audio/articles/review-roland-jx03-boutique-synth
2. Yamaha Reface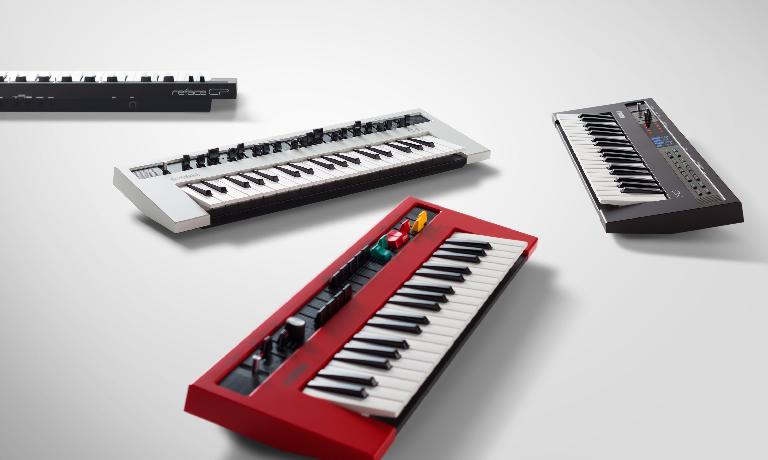 Released before the Roland Boutique's, Yamaha's four reface synthesizers are also aimed at the 80s sound revival. Based on four classic keyboards used by Queen, Stevie Wonder, Pink Floyd and Michael Jackson, there's lots to like about these. Though they have received some bad press due to the high(ish) price point, we truly, truly love the reface synths.
3. Korg Arp Odyssey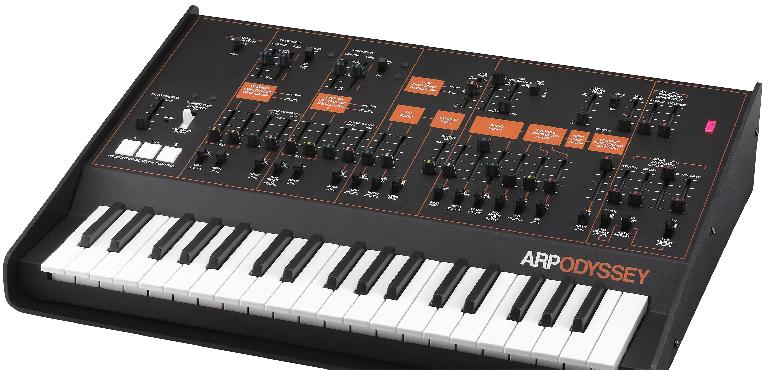 The original Arp Odyssey was loved by some and questioned by others. But, Korg loved it so much they decided to create a new version of this duophonic synthesizer for modern musicians with the blessing of the original's creator.
The re-issue is 86% the size of the original and though we wouldn't exactly call it portable, the reduced size does help. Where Korg differ compared to Roland and Yamaha's approach to re-inventing an old synth is here Korg have reporduced the original circuitry as opposed to using a way to emulate the old cuircuitry.
While we haven't an official review to accompany the Odyessy you might like to check out the video interview with Korg at NAMM 2015.
4. Moog Mother 32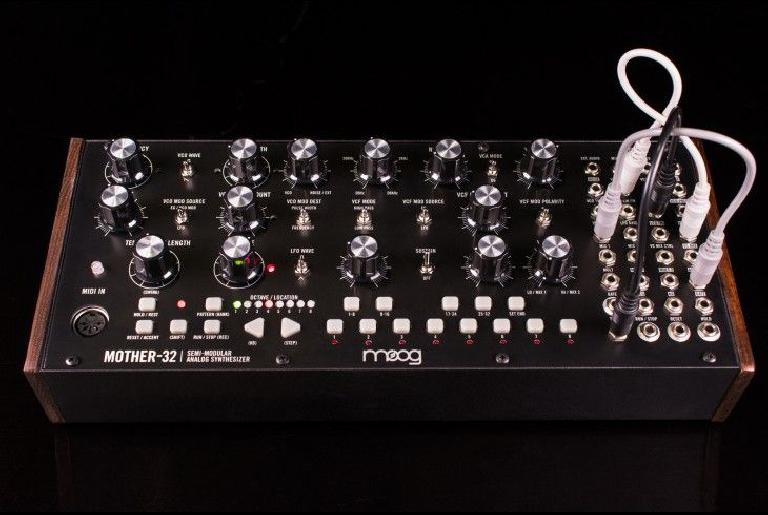 A Moog synthesizer which is Eurorack compatible? The Moog Mother 32 is a tabletop semi-modular synthesizer with a distinctive raw analog sound, sequencing capabilities, and can be connected to any electronic or modular ecosystem! But, there's no patching required if you want to just start making sound too.
5. Sequential Prophet 6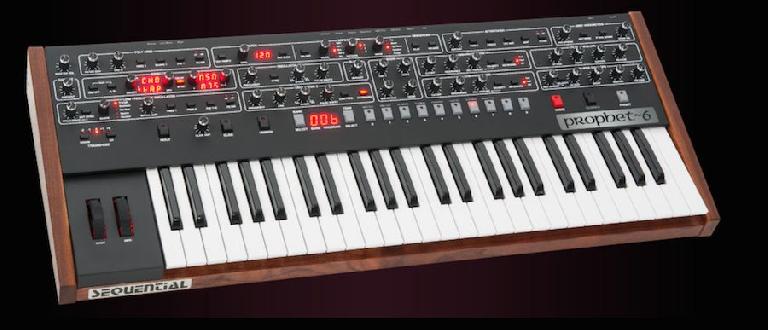 In an effort to build "the most awesome-sounding modern poly synth possible" Dave Smith Instruments set abour doing more than just re-creating the original Prophet 5. It's designed to take the best of the 5's true voltage-controlled oscillators, filters, and amplifiers, and combine it with studio grade effects, a sequencer, and an arpeggiator.
It looks boutique, sounds vintage and it fels professional...