2015 was an unusual year for audio interfaces. In the past we've encountered plenty of new ones hitting the market. Is it just me or did the last 12 months see fewer major audio interface releases? Perhaps they're not as trendy as controllers or less producers are recording? Or perhaps the market is saturated?
The good news is the audio interfaces that did hit the market either included standout features and new technology or astounding price points.
Note: We chose only to include audio interfaces which have been released in 2015 and that we've personally reviewed (so, not Arturia AudioFuse in this list... sorry!)
Here's five of our favorites we reviewed (in no particular order :)
1. Focusrite Clarett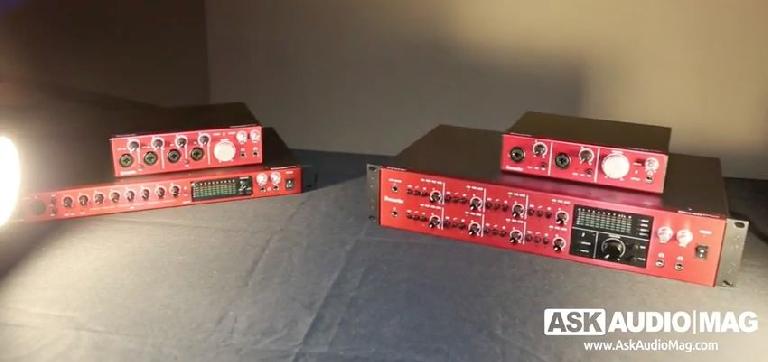 We're big fans of the Focusrite Clarett 8Pre audio interface. We'll be completely honest and admit that reviewing yet another thunderbolt audio interface sounded tedious to us at first, but the Focusrite Clarett 8pre totally won us over with its sonic clarity. The preamps are able to be precisely controlled, and the noise floor is just… nonexistent! At under $1000 USD, this interface is a great buy.
All in the Clarett range are now shipping with Softube's Time & Tone plug-in bundle too which makes them even better value.
2. Universal Audio Apollo 8P

Combining 8 acclaimed Unison preamps and onboard DSP for plug-ins, we were really impressed with the Universal Audio Apollo 8p and feel it would be a worthy addition to any studio.
The Apollo 8p is a logical addition to the Apollo lineup. The Unison technology is proven and solid, and to have the ability to utilize it on 8 analog inputs is simply wonderful. The Apollo 8p is an improvement both sonically and ergonomically to an already fantastic interface. The ability to cascade interfaces and unify them at the driver level only solidifies the idea that the Apollo 8p can be your first interface or your third interface and still be a worthy addition to your studio.
Price: $2999
Pros: 8 spectacular sounding Unison preamps, ergonomically tweaked front panel controls, onboard DSP for plugins, tons of headroom, excellent routing and software control.
Cons: The 2 front Hi-Z instrument inputs take over Analog 1 and 2 when you use them. I would love it if these 2 inputs could be discrete and not affect the 8 rear analog inputs.
Review: https://ask.audio/articles/review-universal-audio-apollo-8p-audio-interface
3. Audient iD14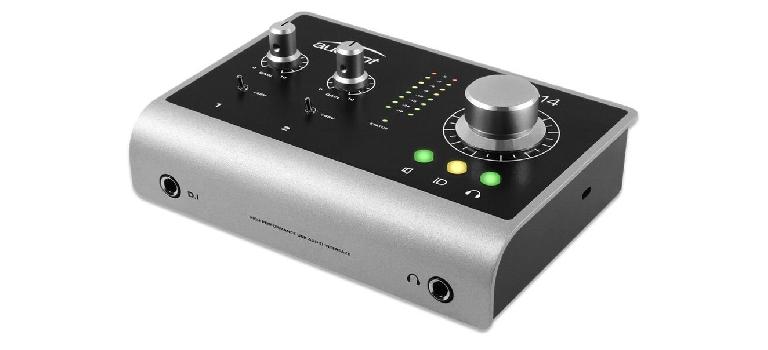 We first met this high-quality, compact audio interface on the show floor at Musikmesse 2015 and were taken by its sturdy but cute design and price point.
If you're in the market for a high-quality and compact audio interface with excellent build quality and sound and a surprisingly flexible software control panel, the iD14 is definitely worth investigating. For the quality of the components and the results, the price is definitely reasonable and as any producer will tell you, saving a few dollars and sacrificing quality anywhere along your signal path is usually a false economy. If you want your recordings to sound as good as they can but don't want to spend a fortune getting there, the iD14 is a very serious contender.


Price: £199 GBP / $299 USD
Pros: Compact and solid build. Excellent audio quality. High-quality components. Friendly and flexible software control panel. Sensibly priced. PSU supplied. Clever design. Scroll wheel in your DAW where supported.
Cons: Scroll wheel support is DAW-dependent, though that's the same for any hardware.
Review: https://ask.audio/articles/review-audient-id14-audio-interface
Web: www.audient.com
4. Steinberg UR22 mk II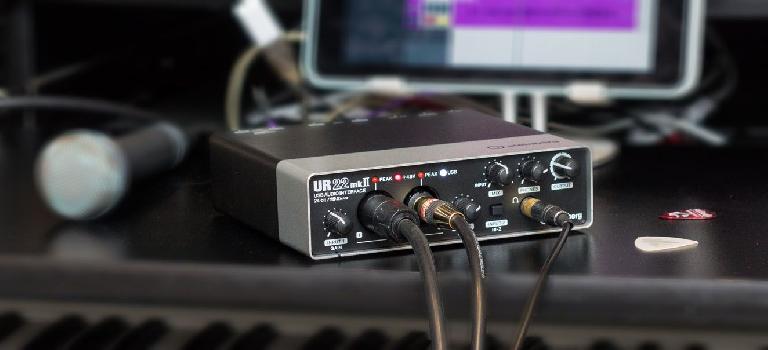 Steinberg scored a hit with the first-generation UR22. UR22mkII ups the ante with iPad-compatibility & software for Mac, Windows, & iPad. Matthew Loel T. Hepworth took the new interface on a test run...
The '2-in, 2-out' audio interface market has a lot of competition, including the Focusrite Scarlett 2i2 and Tascam US-2x2. While the Tascam is iOS-compatible and has MIDI, some users don't like the angled chassis. The Focusrite has preamps comparable to the Steinberg, but lacks iOS-compatibility and MIDI. The 192 kHz sample frequency of the UR22mkII opens the distance between itself and the competition. Add to that the great software, iPad-compatibility, MIDI, and an extremely rugged chassis, and what you end up with a versatile, great sounding interface for users at any experience level.
5. Yamaha AG06, 6-Channel Mixer & USB Audio Interface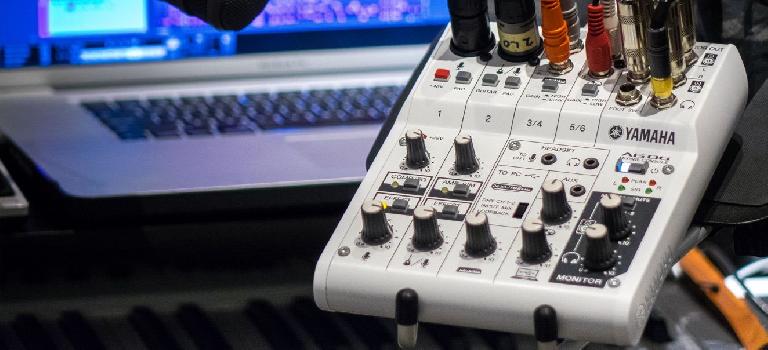 Perhaps not strictly thought of as an audio interface, the AG06's first function is as a portable, affordable mixer... but this makes it even better value for money!
The AG06 is like the Leatherman of small mixers: It can do a lot, including things no one product can do, and does it all very affordably. It's virtually impossible to find another mixer that offers the feature set of the AG06, even at considerably higher prices. So if versatility matters to you, you must look at the AG06 or its smaller sibling, the AG03. For the power they punch, they really should cost more than they do, but don't tell that to Yamaha.