2015 was another good year for Live users. Not only did the free release of 9.5 bring a revamped Simpler, new waveforms, new filters, and compatibility with Push 2, it also saw the release of yet more instruments and sound libraries in the Live Pack bundle format. Here's some of the year's highlights, in no particular order.
1. OSCiLLOT by Max for Cats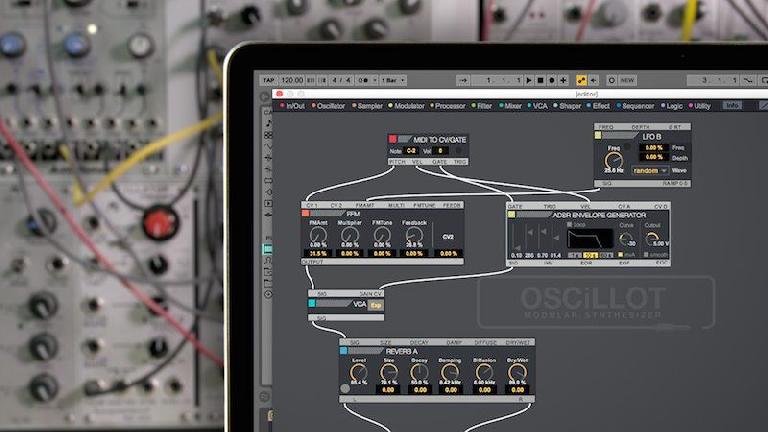 While Max for Live is ostensibly an object-oriented instrument building platform in itself, Max for Cats found a gap between the programming language of Max and the average synth-tweaker's knowledge and bridged it admirably with this impressive virtual modular rig. Competing with the likes of Reaktor and Plogue Bidule, OSCiLLOT provides users with a potent collection of oscillators, filters, modulators, and other synthesis modules that can be wired together intuitively via the unique GUI, at a very competitive price, without ever leaving the Ableton ecosystem. Consider the expanding nature of the user device database and OSCiLLOT clearly emerges as a supremely powerful synthesis engine.
2. MAX 7 PITCH AND TIME MACHINES by Cycling '74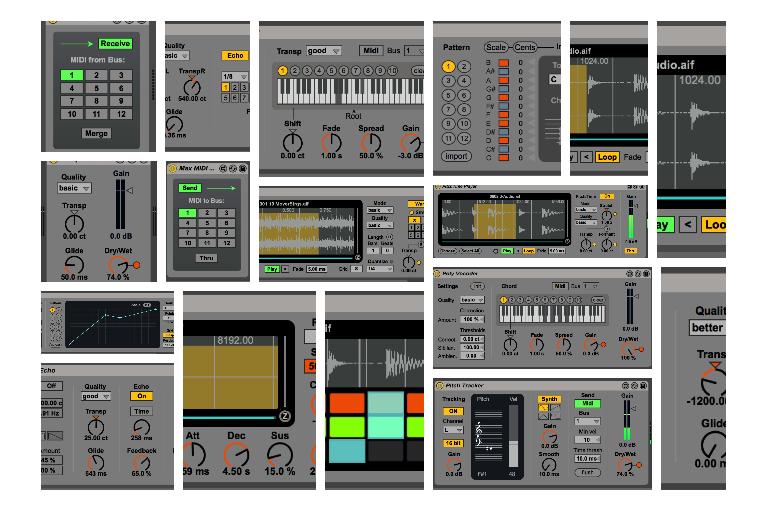 Max/MSP developer Cycling '74 unveiled a slew of new devices tailored for the latest iteration of their Max software, version 7. Featuring 18 devices that include dramatic pitch shifting, inventive sampler players, multi-part harmonizers, intricate vocoders, MIDI side-chain utilities and more, this free Live Pack exponentially expands the possibilities of Ableton Live.
3. BEATSEEKER by Andrew Robertson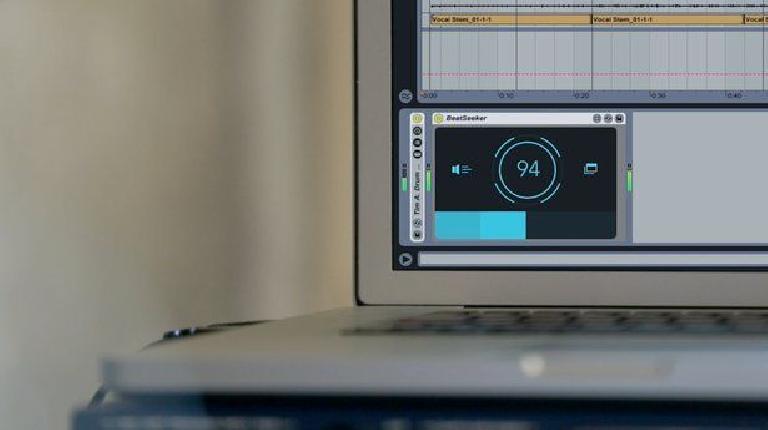 Wanna synchronize your Live set with the shifting tempos of a real drummer, unchaining them from the tyranny of the metronome and setting your improvisations free? Look no further as Andrew Robertson's innovative Beatseeker does just that, synchronizing to any audio input source it's fed and controlling the master tempo from there: an brilliant solution to a classic problem.
4. TERRA by K-Devices

Renowned Max for Live developers K-Devices delivered a flagship instrument late this year with TERRA, a multi-mode synthesizer with a unique interface. Constructed from a novel merger of Phase Distortion, Frequency Modulation, Ring Modulation, and Wave Shaping synthesis, combined with powerful effects and a flexible routing system, Terra provides rich, layered tones and a wealth of modulations. Thanks to Terra's handy randomization functions, unusually exquisite sound design starts with just a few clicks.
5. POLYPHYLLA by Mellisonic

Mellisonic's Polyphylla brought the esoteric technique of additive synthesis to the masses with a robust synthesis engine and attractively intuitive design. Three methods generate the source tones: a 120-partial stochastic additive oscillator can easily be drawn into shape with a graphical editing area and combined with an analog noise generator for additional texture; fixed waveforms can be morphed between for somewhat more standard synthetic sounds; alternatively, overtone frequencies and amplitudes can be specifically dialed in as needed. The easy modulation assignment and unique motion section ensure things never get stale, while lush effects and an elegant display give it an extra touch of class.
Honorable mentions: