Although not all released in 2013, here's our pick of the top 10 audio interfaces that have passed through the review labs at AskAudio Mag. There's something here to suit everyone depending on your budget, input/output needs, MIDI requirements and more. These audio interfaces are listed in alphabetical order (by manufacturer).
If you think your audio interface deserves to be on this list, let us know in the comments below... Or better still, write your own mini-review in our new User Articles area here.
AKAI EIE Pro: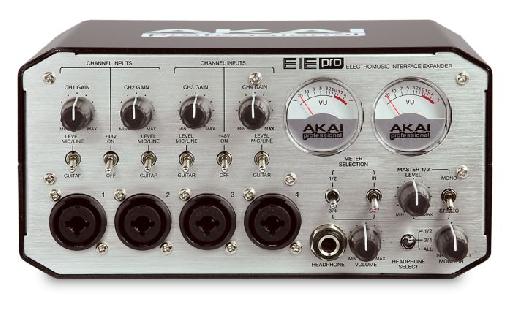 First up is Akai Pro's EIE Pro audio interface. It more than lives up to its tough looks and impressive feature list and Mo Volans took this metallic monster (which is under £200 GBP!) into our review bunker for a thorough work out.
Apogee Duet 2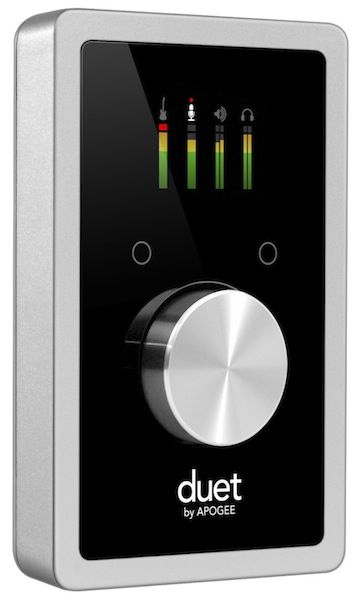 What makes a 2nd generation audio interface even better than its highly-acclaimed predecessor? I took a close look at just how impressive the Apogee Duet 2 for Mac (and now compatible with iOS devices) really is... and discover there's good reason why musicians in the Apple Mac ecosystem choose Apogee gear.
Apogee Quartet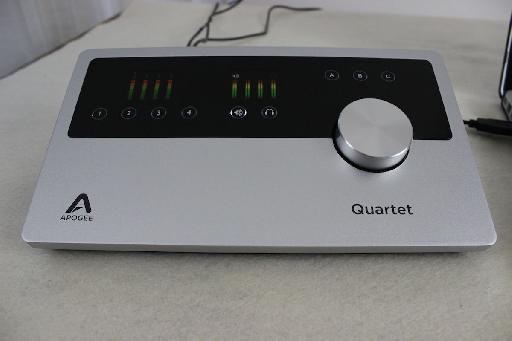 The arrival of Apogee's 4-in, 8-out Quartet unit at AskAudio HQ literally resulted in a stampede amongst our authors wanting to claim rights to review it. Mo Volans emerged from the fracas with himself, and this gorgeous audio interface, intact and ended up loving it to bits!
Focusrite Forte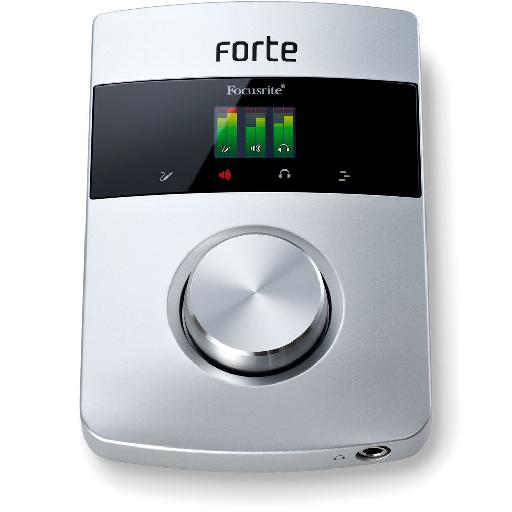 The battle for USB audio interfaces was really hotting up when this portable 2-in, 4-out beauty was released by Focusrite. And the Forte still hold its own amongst the competition.
M-Audio M-Track Plus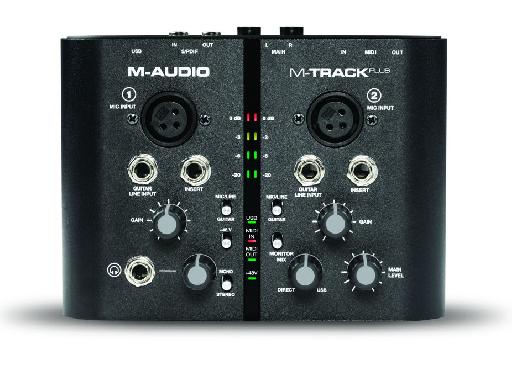 M-Audio are famous for their USB audio and MIDI interfaces, so we were curious to find out how their M-Track Plus would differentiate itself from the crowd. We discovered this interface combines a healthy mix of value, portability and power.
PreSonus AudioBox 1818 VSL

The PreSonus AudioBox 1818 VSL is on 'the' list by Apple as a supported audio interface for iPad and Mac. Mike Watkinson took it out for a spin to see how well it performed... and excellent performance is exactly what he experienced.
RME UCX

RME are well known for their high quality audio interfaces. In this feature review, Mike Watkinson put the UCX through its paces and in the process discovered that it has a very useful trick up its sleeve.
Steinberg UR22

In a seemingly crowded field of entry-level audio interfaces, the jury was out on whether the Steinberg UR22 would have the features to compete... Matthew Loel T. Hepworth found it does indeed, with more to boot!
Tascam iU2 Audio & MIDI Interface for Mac and iOS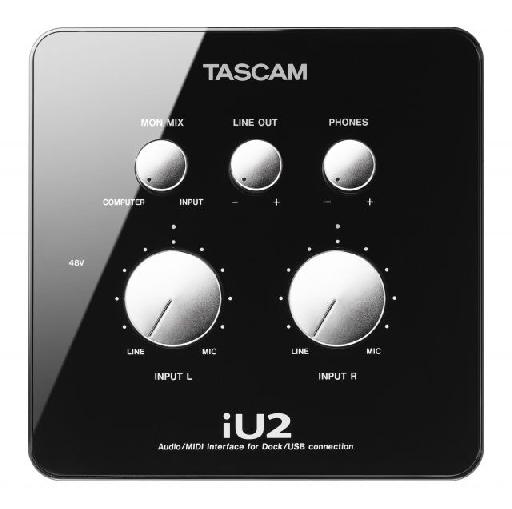 Want an audio and MIDI interface for your Mac and iOS devices? Tascam's all-in-one solution is the iU2. Mike Watkinson tested it to the max in our in depth review.
Universal Audio Apollo

It didn't ned much (read: any) convincing to get Toby Pitman to review the UAD Apollo audio interface. He was expecting big things from this lovely bit of kit... and he wasn't left wanting! If you have the budget, this interface from Universal Audio should probably be top of your wish list.