2014 was a good year for Live users. Not only did the free release of 9.1 bring long-awaited dual monitor support, it also saw the release of more instruments and sound libraries than ever in the Live Pack bundle format. Here's some of the year's highlights, in no particular order.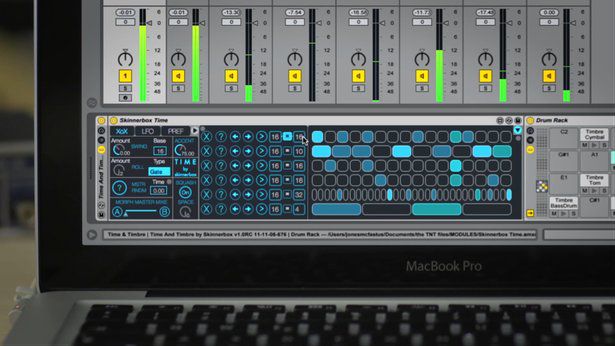 The result of three years of dedicated research performing on stage and programming in the lab, TIME & TIMBRE is the latest offering from Berlin's live techno duo, Skinnerbox. A potent combination of sequencing and synthesis, the ultimate goal is an intuitive, hands-on live performance tool. TIME is a six-voice polyrhythmic and polymetric sequencer which can easily add rolls and accents to steps, and uniquely allows you to define sequence length and beat divisions independently for each of the six discrete channels, infusing your rhythms with powerfully dynamic cycles and complex layering. Four internally synced LFOs can modulate any parameter—of your entire Live set – and can even be synchronized to the unusual swing that gives TIME its characteristic feel. Rather than just eighth or sixteenth notes, the swing can be applied to any note division—even fifths or ninths. Combine all this with TIMBRE's beefy drum synthesis modules and you've got a recipe for mayhem.
Web: https://www.ableton.com/en/packs/time-timbre-skinnerbox/

Operational since 1977, the legendary Institute for Research and Coordination in Acoustics/Music is a venerable institution as far as digital music technology goes, employing luminaries such as John Cage and Iannis Xenakis over the years, spawning pioneering work in FM synthesis and the development of Max itself. IRCAMAX 1 is an impressive selection of unique sound shaping devices plus an instrument, all optimized for use in Ableton.

The FX sequencer combines a delay, freeze, transposer and ring modulator, which are all programmable via a stereo step sequencer synchronized to Live's master tempo. Presenting impressive sound design possibilities, the Multiband Delay unit employs FFT processing to separate the incoming audio into eight frequency bands, each with its own delay, feedback, panning, and volume settings. SimpleTransp intuitively delivers impressively natural transposition in real time; separate controls over pitch and spectral envelopes help avoid the 'Mickey Mouse effect'; it also works very nicely with instruments by retaining the character of the signal during transposition, which can of course be controlled in real time via MIDI. For added creativity, the Transp device merges the functions of SimpleTransp with two sequencers synchronized to Live. Scrub adds a positional control with scrub and scratch functions to the Transp device; it can record audio on the fly, divide the recording into slices and reorder them for super fun remixing power. Using the mouse, a MIDI controller or a joystick, Mover offers unique control of sample position and transposition, moving around within a waveform display to easily and instantly remix any audio material.
Finally, the SuperVPSynth splits audio samples into sinusoid, noise and transient elements, which can each be manipulated individually; combined with the unit's potent time stretch and remix functions along with a multimode filter, two envelopes, and an LFO for complex modulations, otherworldly sound manipulations are just a click away. The combination of utilitarian tools and inspiring effects make this package a major boost for any serious sound designer.
Web: https://www.ableton.com/en/packs/ircamax-1/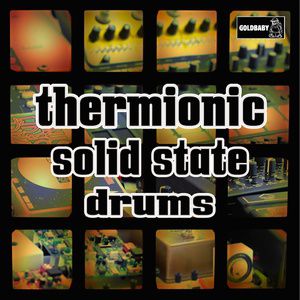 Known for their impressive sample libraries, Goldbaby delivered a collection of over 5000 analog drum sounds for easy use in Live. An impressive array of machines sampled for the pack includes the Roland CR-8000 CompuRhythm (Modded), Dave Smith Tempest, MFB-Tanzbär, Vermona DRM1 MKIII, Jomox M.Brane11, Mrs. BassDrum by Mr. AcidMachine, Andromeda Space Rockers, Simmons Digital ClapTrap, Delptronics Thunderclap, Synthrotek Space Drum Synth, Metasonix D-1000, Dave Smith Instruments Prophet 12, Vermona PERfourMER, Analogue Solutions Leipzig-S, Elektron Analog Four, Korg MS-20 and the Roland SH-101. Adding a glorious sheen, they were all recorded through a Neve 1073 mic preamp and passed through a Fat Bustard II valve mixer. Huge kicks and snappy snares sit alongside a range of crackles, sirens, clicks and other percussive effects. Many have been programmed with multiple velocity layers for optimal expressive control of the 35 included drum racks—which also feature tuned drums for easy swapping. With plenty of samples not used in the drum racks included as well, it's easy to personalize the included drum racks, or make your own from the included arsenal of analog percussion.
Web: https://www.ableton.com/en/packs/thermionic-solid-state-drums/

Based on classic tape and analog delay units, Dub Machines delivered a pair of exceptional effect devices with convincing vintage quality, in-depth control, and expansive sound design potential. Taking cues from the famous Space Echo and bucket brigade units of yore, Magnetic captures the distinctive range of variables presented by hardware delays of the era, complete with a mode selection dial for instant combinations of the various included delay and reverb circuits. Somewhat more esoteric in nature, Diffuse provides a unique reverb-delay combination that's perfect for epic smears, swirling atmospheres and ethereal washes. The pair combines for an inspiring set of effects that should be at the top of any producer's delay options.
Web: https://www.ableton.com/en/packs/dub-machines/

A powerful polyphonic synth by Max for Cats, DiGiTAL combines elements of additive, wavetable, FM, and standard subtractive synthesis. How's that work? Each oscillator is generated mathematically via the partials of additive synthesis with a touch of frequency modulation, then relegated to a wavetable which can be modulated as well. You can start with default waveform shapes, or use your mouse to draw your own partials in for experimental oscillators, and get even more creative from there. Four envelopes, a multi-mode filter, and two LFOs provide contour, while an extensive modulation matrix helps bring everything together. Factor in a vintage chorus, global EQ, and unique saturation along with a powerful sequencer modeled on an old Oberheim unit, and the result is a truly unique synth with a range of inspiring capabilities.
Web: https://www.ableton.com/en/packs/digital/

Designed to integrate seamlessly with Drum Racks, AutoBeat is a probabilistic drum pattern generator. Say what? Essentially, it's a step sequencer—but rather than simply write notes into a pattern with a simple on or off trigger, you can create probabilities that certain hits will be triggered by assigning them a percentage value corresponding to the chance they'll play back, instantly injecting your rhythms with the sort of improvisational capabilities you'd think only a live drummer could pull off. Once you've got a pattern you like, you can easily save it to a MIDI clip. Experiment with the randomization features, send the signal to a synth, or just use it with the default drum rack note assignments and you'll be oozing fresh ideas in no time.
Web: https://www.ableton.com/en/packs/autobeat/
Honorable Mentions
Enjoy!