In a blog post today, Behringer may have just revealed one of its new and as-yet unreleased synths. In the picture below you can see a new synthesizer clone: the Behringer K-20, which seems to be an analog clone of the KORG MS-20. Whether it is a Eurorack synthesizer or a larger desktop synth is as yet not clear.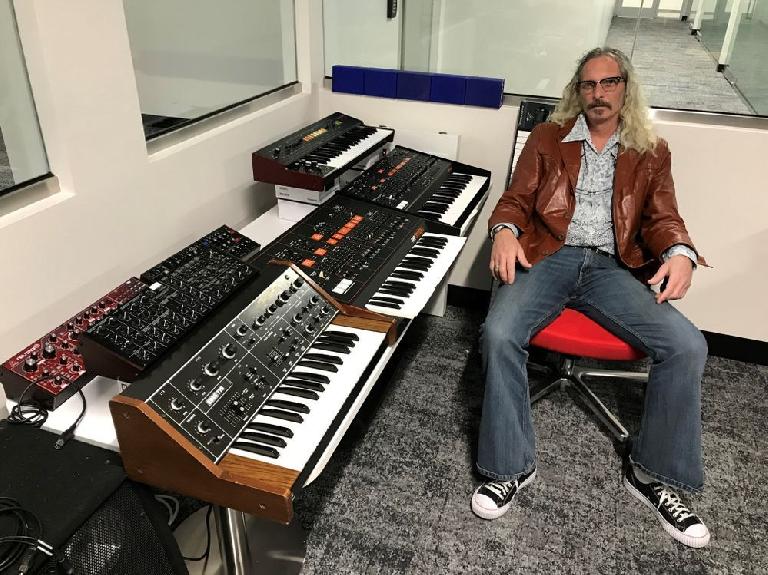 Features Of The Behringer K-20 (leaked and unconfirmed)
Analog synthesizer with dual VCO design
Reproduction of original "MS-20" circuitry with matched transistors and JFETs
Analog signal path based on authentic VCO, VCF and VCA designs
Semi-modular architecture with default routings requires no patching for immediate performance
4 variable oscillator shapes with variable pulse widths and ring modulation for ultimate sounds
First-generation filter design (high pass/low pass with peak/resonance)
Dedicated and fully analog triangle/square wave LFO
2 analog Envelope Generators for modulation of VCF and VCA
16-voice Poly Chain allows combining multiple synthesizers for up to 16 voice polyphony
Complete Eurorack solution – main module can be transferred to a standard Eurorack case
36 controls give you direct and real-time access to all important parameters
External audio input for processing external sound sources
Comprehensive USB/MIDI implementation with MIDI channel and Voice Priority selection
3-Year Warranty Program
Pricing, release and availability are all as yet TBC. Stay tuned to Ask.Audio for much more news about this synth as we get it!