Behringer To Reveal New Synth At SuperBooth, Model D Prototype Ready next Week
When Behringer has a synth announcement the world becomes still. Now, they are announcing a new product at SuperBooth in April. Plus their Minimoog Model D clone prototype should be ready next week!
It's no secret that Uli Behringer has been disrupting the world of synthesizers since the release of the DeepMind 12. Recent pre-announcements have been for a variety of classic synth clones: Minimoog Model D, Oberheim OB-Xa, ARP2600, OSCar, to name a few. These announcements combined with Behringer's affordable price points have ruffled quite a few feathers and led to long running discussions on the merits of cloning vintage synths.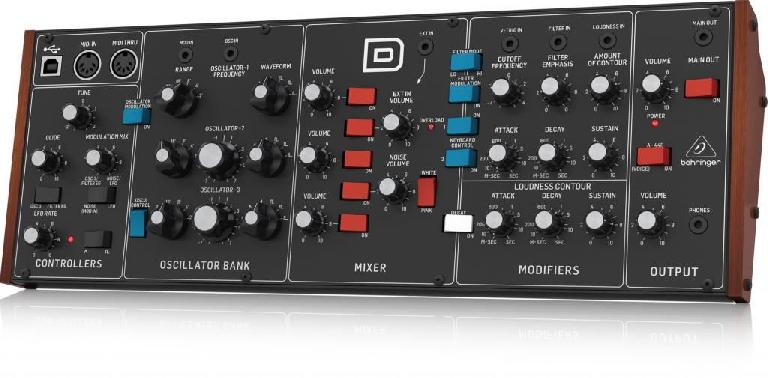 We were in touch with Uli about Superbooth a few weeks back and at the time he and Behringer had no plans to attend. The good news is something has changed. Behringer are doing what they can to attend SuperBooth, and it looks like they'll have a new synth to show off there. After all why turn up to THE synth show of the year to announce something unless you have a prototype to show people?
Here's what Uli said on GearSlutz:
We have decided last minute to attend SuperBooth in Berlin for a very exciting new product announcement. Hopefully we'll be lucky to get some space and we're looking forward to seeing you there.
If you're hoping for the $400 Behringer version of the Minimoog Model D (as we are) you might be on the money. Less than an hour ago (at time of writing) Uli announced,
"We have just received the first PCB (Print Circuit Board) and if all goes well, we should have a working prototype ready by next week. As you can see it is quite a dense layout as squeezing a complete Model D design into a Eurorack format is not an easy task.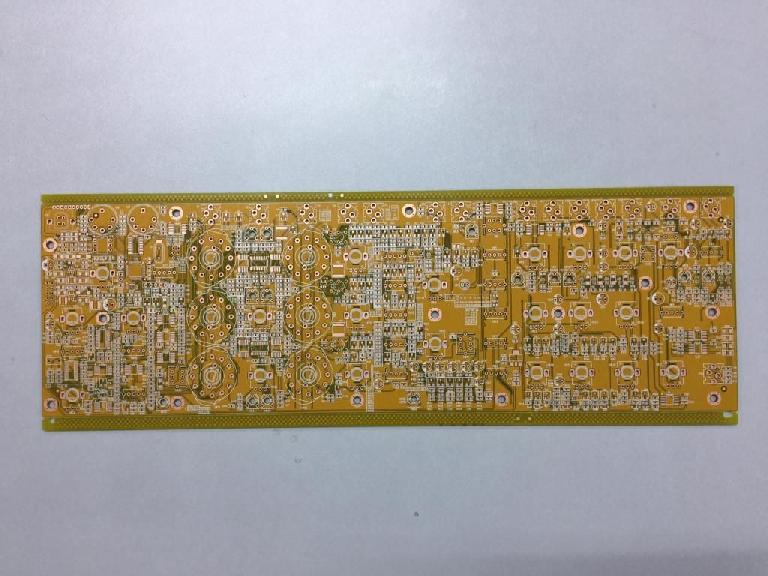 "Please keep in mind that we are still many months away from a shipment date. A typical design cycle requires around 1-2 board spins, all depending on the audio performance as well as the subsequent compliance testing which includes EMC and safety."
However, the original Superbooth related comment from Uli was posted in the DeepMind 12 thread on Gearslutz which could suggest a synth in that vein. Perhaps a smaller, lower polyphony version... or the desktop version?
Or maybe it'll be something completely unexpected. After all Uli uses the word "product" and not "synth". So perhaps this could be the Behringer drum machine we reported on in 2016. Whatever it is, we hope it's worth the wait and anticipation!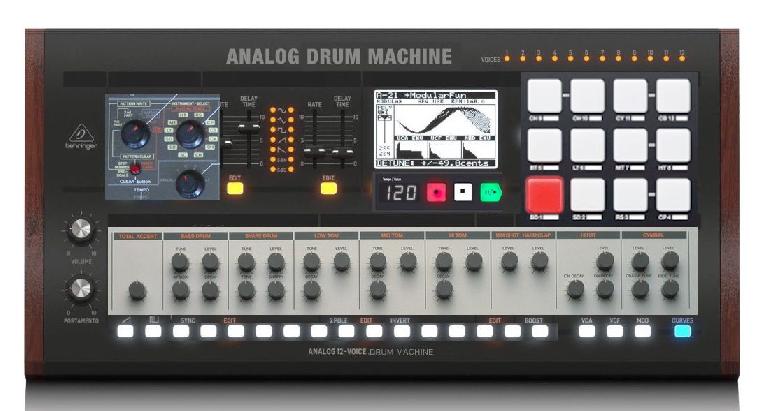 Note: A Behringer analog drum machine was promised in late 2016... the above image represents a mashup of different popular drum synths and sequencers in one... this is NOT what a Behringer analog drum machine would look like (we think!)
Superbooth 2017 will take place from April 20-22nd in Berlin. If you're not already coming (why not?) then this news might tip the balance in favor of 3 days immersed in new and old synths of all shapes and sizes.