Behringer Teases Full-Size SH-101 Synth Clone?
It's 808 Day. And Behringer are looking to siphon off some of the attention from Roland's TR-08 and SH-01A announcements with their own teaser. The MS-101 might be real... or it might not.
Anything you can do I can do better. We wonder if that's an internal motto over at Behringer HQ as the hardware synth clone/remake wars heat up. No sooner have Roland announced two new synths for their Boutique range that bring old classics kicking and screaming into a brave new ACB (read digital) world, Behringer teases their own synth news on their Facebook page.
Roland's new additions include a TR-808 incarnation, the TR-08, and a remake of the iconic SH-101 monophonic synth as the SH-01A. The big difference between the original and today's announced product are the SH-01A is, of course, not pure analog but uses ACB (analog circuit behavior) to model the original, and it has four primary modes: monophonic, polyphonic (up to four notes), chord and unison. So be prepared for pads along side the expected bass and lead sounds from the SH-01A.
Now, there's not much to report about the Behringer news. No details, spec, pricing or availability. But if we go by recent history (we're referring to the Model D Minimoog clone), this will probably be a fairly accurate analog clone of the SH-101. It looks like Behringer are calling this the MS-101 and appears to be in the shape of a keytar. Yes, a wearable synthesizer.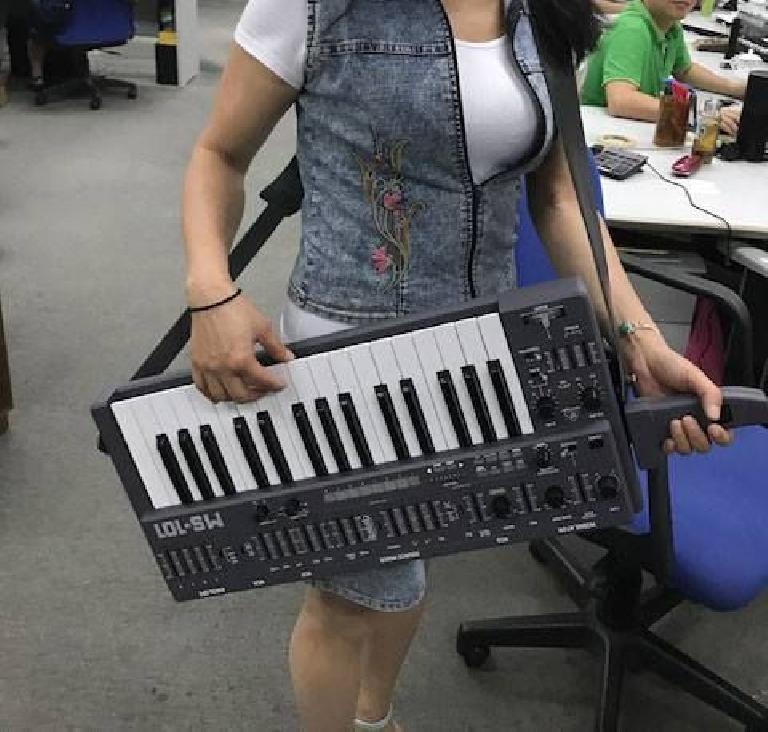 Now compare the above pic from Behringer to the classic Roland SH-101: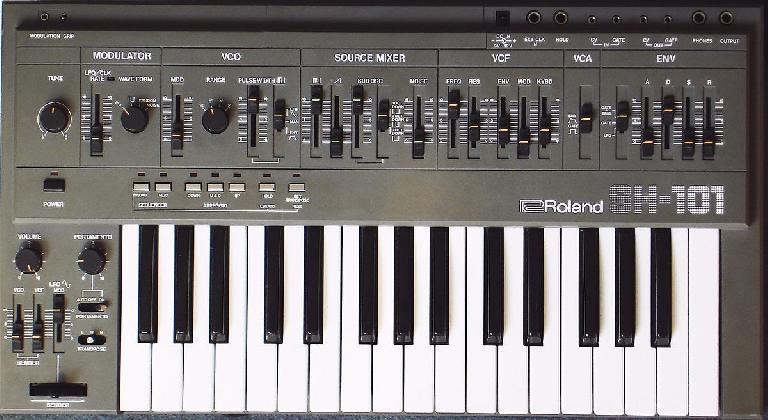 Looks familiar? Trust Behringer to jump in on 808 Day and pull attention to their own synth (re)creations. Clever move Uli...
As soon as we know more details, prices, etc we'll let you know here at AskAudio. Alternatively, this might be an original Roland SH-101 simply re-badged as MS-101. There's no guarantees this will ever make it to market. If it does, we'll let you know!